Tips for the Travel Season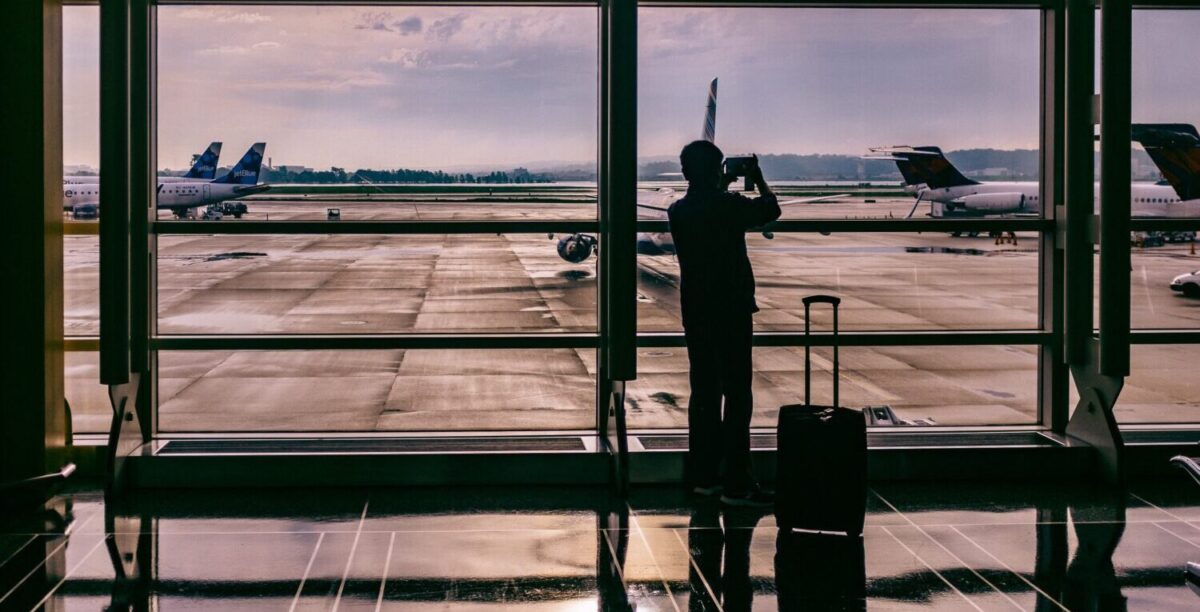 Terms apply to American Express benefits and offers. Enrollment may be required for select American Express benefits and offers. Visit americanexpress.com to learn more.

Spring break season is upon us.
For the first time since the start of the pandemic, 2023 is shaping up to be the first full year of "normal" travel. And with more Americans traveling, more flights to more destinations, and fewer travel restrictions, this spring break season is bound to be the busiest in years.
The Transportation Security Administration (TSA) estimates travel volumes during the 2023 spring break travel season (from around Feb. 17 through April 21) could exceed pre-pandemic levels. Whether you're staying close to home or taking an international trip this spring, that means you're likely to find busier airports, longer security lines, and fuller planes than you've seen traveling over the last few years.
Read on for what to expect this spring break season and our tips for a hassle-free trip.
What to Expect for Spring Break Travel in 2023
This spring break could set new records for travel in the U.S. That means you'll want to plan accordingly.
The TSA itself is preparing for a rush of travelers over the coming months. In a news release, TSA Administrator David Pekoske said January was the first full month where the number of travelers surpassed the same month in 2019 – a trend he expects to continue throughout 2023.
Still, Pekoske said passengers can expect to get through the security line within 30 minutes (or 10 minutes or less if you've got TSA PreCheck). But airport security checkpoints around the country inevitably get overwhelmed during peak travel periods. If you're traveling in the next few months, arriving early is a smart move, especially if you need to check a bag.
Americans are understandably concerned about delays and cancellations after Southwest's unprecedented meltdown in late December. Following a brutal winter storm, the airline canceled nearly 17,000 flights over an 11-day stretch, ruining more than 2 million passengers' holiday plans even as other airlines resumed flying smoothly.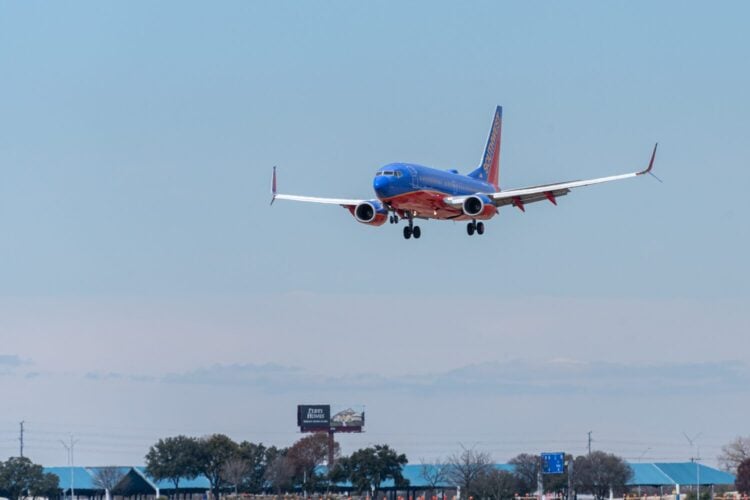 Southwest owned up to its shortcomings, recently assuring lawmakers it has made necessary fixes to an antiquated crew scheduling platform and investing millions into other technology to avoid future disruptions. But between the Southwest debacle and an FAA system outage several weeks later that triggered the first nationwide ground stop since Sept. 11, it was a rough start to 2023 in air travel.
Bad weather always has the potential to cause travel issues, and it's inevitable in these waning months of winter and early spring. Case in point: A major winter storm is expected to sweep across the Midwest this week, threatening to wreak havoc on travelers' early spring break plans. Whether you're flying this week or next month, keep your eye on the weather – and watch to see if your airline issues a "weather waiver." These waivers are your ticket to getting out of town before (or after) the storm, without paying change fees or sizable fare differences.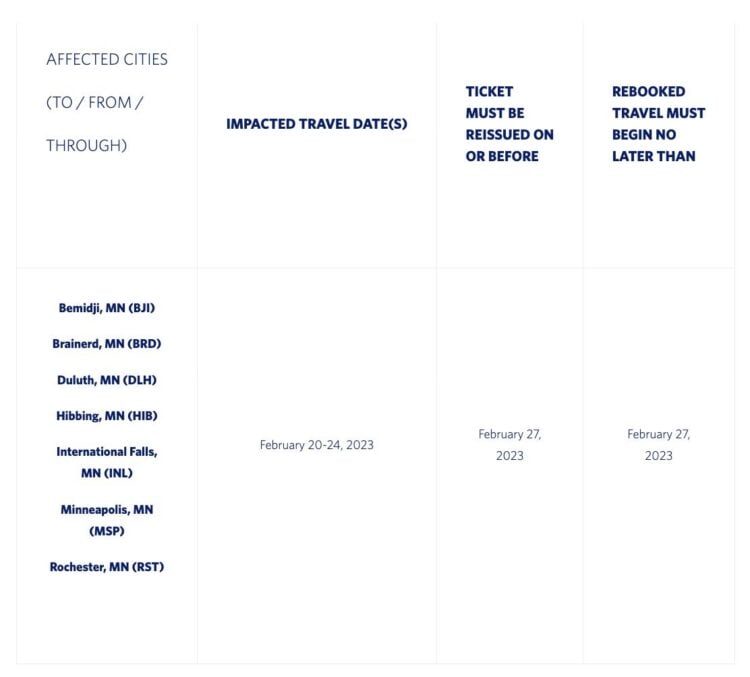 It's Not Too Late to Book a Spring Break Getaway
Travelers looking for last-minute spring break flights are likely seeing sky-high prices. But trust us: There are still good deals to be had.
From trips to Florida under $150 roundtrip to Caribbean getaways as low as $250, our Thrifty Traveler Premium team has been finding a steady stream of cheap flights all year long, including many recent deals that include availability in both March and April. For example, here's a deal we sent our members just this week for flights to Austin (AUS) as low as $117.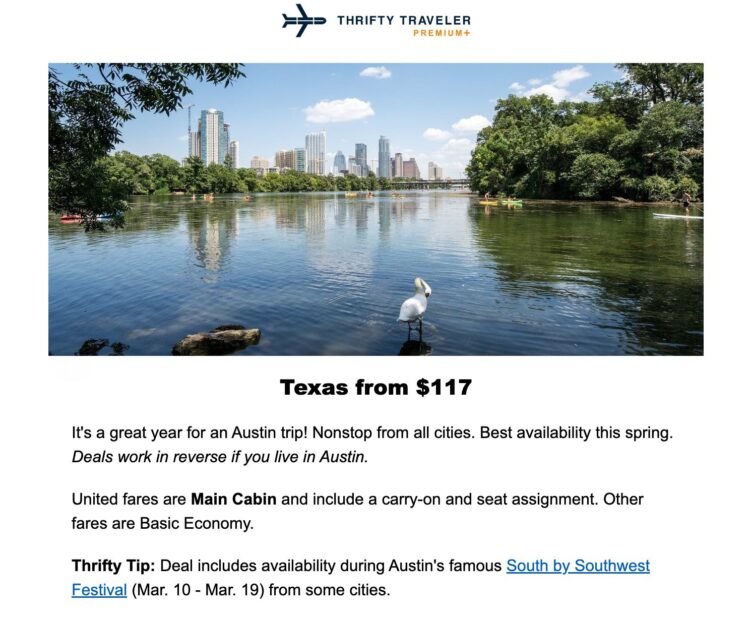 And here's another one we sent last week with flights to Washington, D.C. to see the cherry blossoms at their peak for less than $250 – and in some cases, around $100 or less!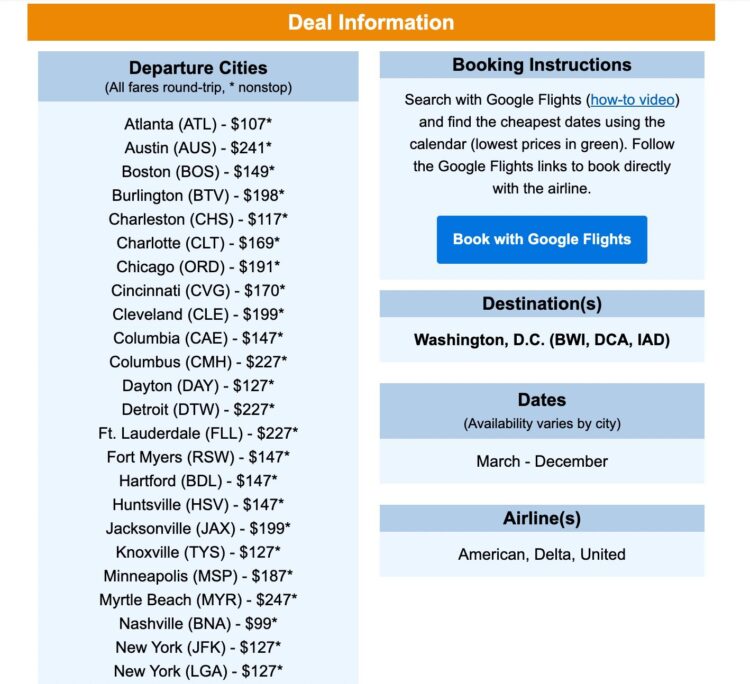 So if you've been procrastinating, you could still find some amazing deals for a warm-weather destination or a spring ski trip in the mountains. But this might be your last chance. The longer you wait, the more likely the last of these decent bargains are to disappear as spring break draws near.
Read our guide for how to find cheaper flights on short notice or use Google Flights Explore to find a cheap getaway!
Tips for Traveling During Spring Break
Fly at the Right Time
If you want to avoid the worst crowds and longest lines at security, flying on off-peak days is the way to go. Many travelers leave for their trips on Thursdays or Fridays and come back on Sundays, and business travelers head out for work on Mondays and come back on Thursdays or Fridays.
Tuesday, Wednesday, and Saturday are the slowest travel days throughout the week, and that means they're the best, slowest days to fly – and typically the cheapest days to fly, too. Airlines are eager to fill more empty on those off-peak days, so that's when you're most likely to see lower prices, not to mention fewer people at the airport. If you can schedule your trip around those days, you'll be in for a less-hectic airport experience and some savings, to boot.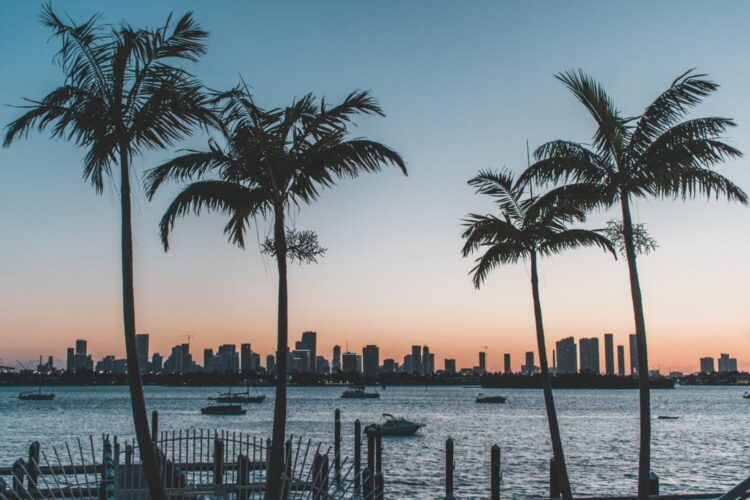 To minimize the chances of your flight getting delayed or canceled, book the earliest departure you can. Data shows the earlier your flight departs, the better odds you have of getting on and off the ground on time. That's because airlines' (or airports') problems can stack up throughout the day, resulting in disruptions in later flights.
Avoid a connection, if you can. Booking a nonstop flight, while not always the cheapest option, undoubtedly makes for a smoother travel experience. The more stops you make on the way to your final destination, the more opportunities there are for something to go wrong.
Sign Up For TSA PreCheck or CLEAR
TSA PreCheck and CLEAR are two trusted traveler programs that make the process of getting through airport security faster and far less stressful. And they can be invaluable during busy travel periods like spring break season.
TSA PreCheck is a government-run security program that gets you in a shorter, dedicated queue at the airport. You get to keep your shoes, belt, and a light jacket on. Plus, there's no need to take your laptop or carry-on approved liquids out of your bag.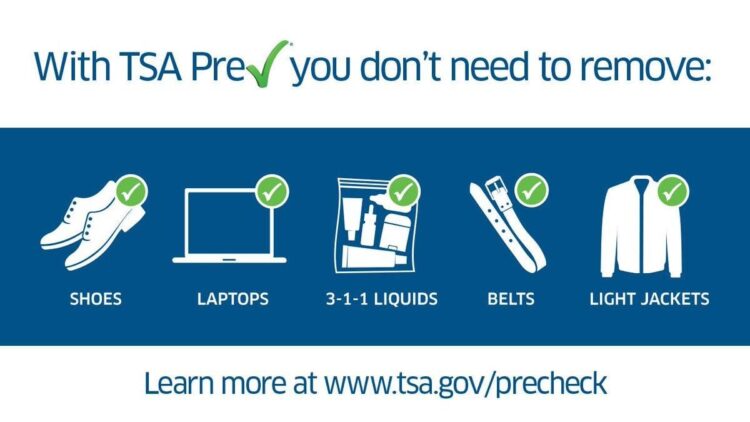 Unlike TSA PreCheck, CLEAR is a privately-run security program that cuts you to the front of the security line after both a fingerprint and retinal scan. You can enroll online and finalize your membership at the airport. It's not available everywhere yet, though, so check if your home airport has it before signing up.
Weighing TSA PreCheck vs CLEAR? While they sound similar, they're drastically different … and it could make sense for some frequent travelers to have both programs. But the differences start with the price.
PreCheck costs $78 for a five-year membership after a recent price cut while CLEAR has a steep annual fee of $189 per year. Unfortunately, discounts for United and Delta flyers recently shrank.
With the right credit cards in your wallet, you could get both of these programs for free. A growing number of popular travel credit cards will cover the cost of enrolling in TSA PreCheck or Global Entry. Meanwhile, The Platinum® Card from American Express and The American Express® Green Card both come with a credit of up to $189 a year to cover the cost of CLEAR.
Just pay for your application (or for a buddy!) with one of these cards and it should automatically trigger a credit that will cover the cost.
Track Your Flight
While we always hope any trip will be smooth sailing, some things are just completely out of your control with air travel. Changes can happen without warning, so it pays to be vigilant.
If your spring break trip is coming up soon, start keeping tabs on whether there have been any changes to your reservation. Downloading your airline's app to monitor your flights is a must, but one tool is even better to track your flights: Flighty Pro. You'll get instant push alerts about any schedule changes, delays, or cancellations to any flights in your queue.
Read our full review to see why the Flighty Pro app is our favorite travel tool right now!
It also pays to monitor FlightAware.com's daily dashboard of delays and cancellations to scope out your airline in the days leading up to your departure for potential warning signs. If you're flying on Wednesday and FlightAware shows your airline is struggling on Monday and Tuesday, there's a good chance those disruptions are going to continue.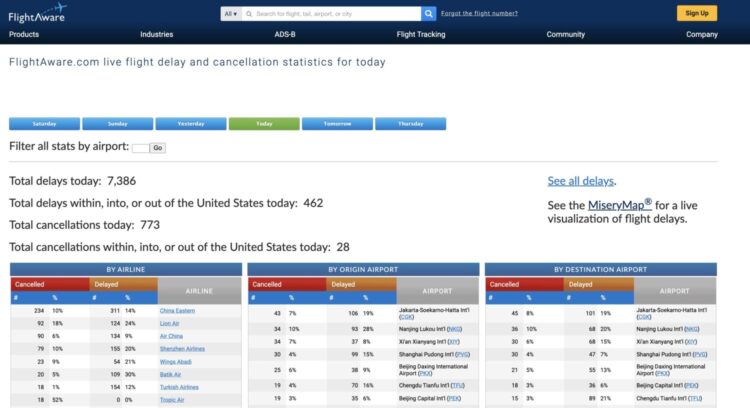 Bad weather in the forecast? Watch to see if your airline offers a "weather waiver" allowing you to rebook your flight to depart earlier or later, or try again another time. Here are links to all the major U.S. airlines' current weather waivers:
If the worst happens and your flight is delayed or canceled, don't just stand in a long line to speak with a gate agent or employees at check-in. Call up your airline while you wait and slide into their DMs on social media, too. If you've got airport lounge access, it's also worth heading to the Delta Sky Club or American Admirals Club to see if a lounge agent can help you.
Don't forget: If an airline cancels (or significantly delays) your flight, you can cancel your reservation and get a full refund – not just a voucher or credit that expires in a year, but your money back. You can use that money to rebook a last-minute flight to get where you need to go or pocket it for a future trip.
Arrive at the Airport Early
If you're traveling in the next few weeks, give yourself plenty of time to get to the airport. It's better to have more time at your gate – or relaxing in an airport lounge – than risk missing your flight and ruining your trip.
While TSA says it's prepared for the influx of spring break travelers, airport security checkpoints inevitably get backed up during busy travel periods – and having TSA PreCheck or CLEAR isn't always a guarantee for a speedy trip through security. To be safe, add at least 30-45 minutes to your typical airport routine. And if you have to fly on a peak travel day, arrive two hours or maybe even two and a half hours before your flight.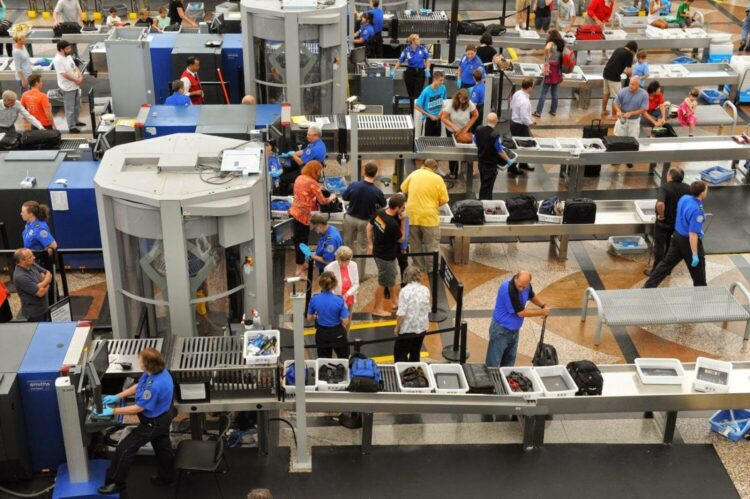 Before you leave for the airport, it's worth checking the wait times at TSA checkpoints so you know what to expect when you get there. Some airports list current TSA wait times on their website, or you can download the MyTSA app. The app gives you an estimate of how long you'll have to wait and will even let you know when it expects wait times to peak throughout the day.
Save yourself even more time by checking in online and having your boarding pass and ID ready to go when you get to the front of the security line.
Travel with Only a Carry-on Bag
No matter where you're traveling or how long you'll be there, we always encourage readers to pack in just a carry-on bag. Leave the big checked luggage in the closet.
There are plenty of good reasons to make the switch. It's almost always free to carry on a bag. You get through the airport faster, and you don't have to worry about the airline losing your luggage. Trust us: No one wants to travel from Minnesota to Florida only to find out their swimsuit and shorts didn't make it.
Especially during peak travel seasons like spring break or the holidays, opting not to check a bag means you won't have to wait in line to drop it off or wait for it at baggage claim.
Not convinced you can fit it all in one suitcase? Follow our tips for how to pack a carry-on bag for any trip. 
Bottom Line
Spring break travel in 2023 is expected to be back to where it was pre-pandemic – maybe even higher. That means even busier airports and fuller flights than in the past few years.
Whether you're heading somewhere later this month or not for several weeks, it'll pay to prepare and plan ahead for a smoother travel experience.