What's Happening with Flight Prices? Where to Find the Best Deals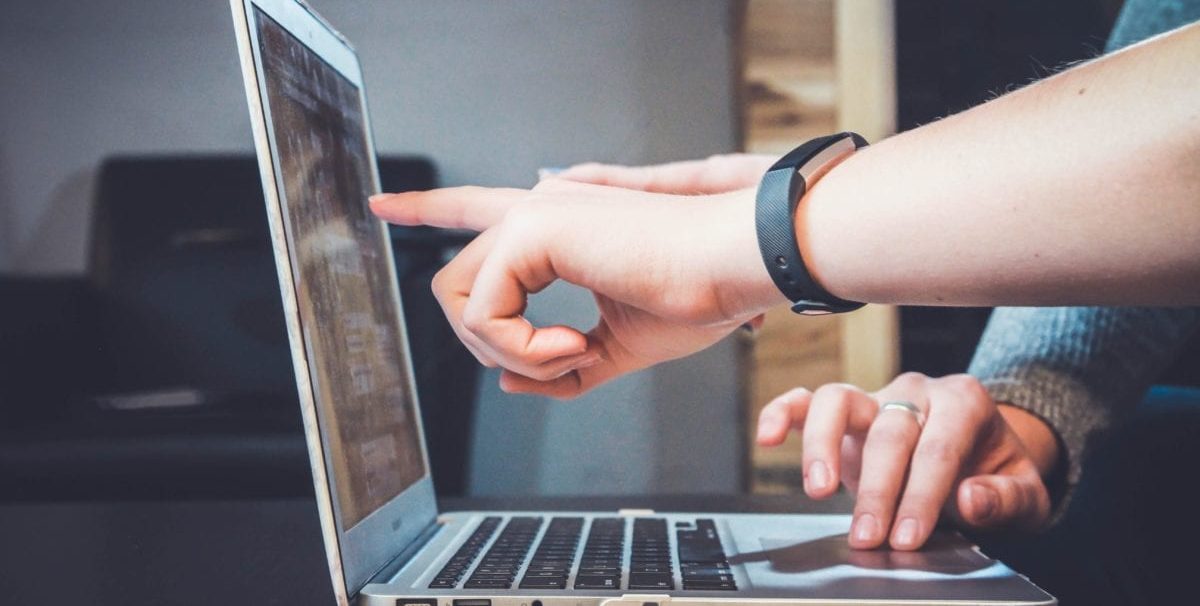 Depending on where you look, you might think flight prices are surging to historic highs or plummeting to record lows. Here's the thing: Neither perspective is wrong.
Flight pricing is unpredictable and fickle: They change by the minute due to airlines' costs, travel demand, available capacity, and more. Even after flight prices skyrocketed earlier this year, trying to predict what will happen with airfare next is a fool's errand.
But some trends are undeniable lately. As travelers look to lock in their flights home for the holidays, fares to domestic destinations like New York, Seattle, or Denver have ballooned into the $400s or even $500s. But at the same time, demand to get to Europe over the winter and into spring has softened after a summer explosion, leading to some shockingly low fares – think $300-ish cheap flights to Europe. Yes, really: A flight across the pond could cost less than a quick trip in the U.S.
So are flight prices going up or down? It depends on where you're looking.
Domestic Flight Prices are on the Rise Again (Mostly)
If you've done any searching for domestic flights over the last few weeks, you might be feeling sticker shock again.
There's no question that domestic flight prices are on the rise again. This chart from Hopper clearly shows that after peaking this summer, average roundtrip domestic airfare is slowly ticking up again.
 
It's not just Hopper. After months of continual decreases, the latest federal inflation report released last month showed flight priced rose by nearly 1 percent from August into September. We expect that number to keep going up this month.
So why is domestic airfare rising, right now? It's more than just inflation: Seasonality and travel demand are a big piece of it. This time of year, an uptick in domestic airfare isn't uncommon as travelers flock to book holiday travel. Most Americans travel domestically during the holiday season, which pushes demand for domestic flights much higher.
But just because average prices are going up doesn't mean all flight prices are rising. We're still finding some fantastic cheap flight deals in the U.S., whether it's over the next few months or into 2023. Las Vegas (LAS) is a prime example.
 
For those eyeing a Sin City trip, flights into Vegas can still extremely affordable, even around the holidays. The same goes for Nashville (BNA), where we've found a bevy of cheap flight options like this nonstop Delta fare from New York City (JFK).
 
Get deals like this in your inbox with Thrifty Traveler Premium – or get every cheap fare and points and miles alert we find with Thrifty Traveler Premium+!
But there's no question that overall, domestic flight prices are rising. Data from October will likely bear that out as more and more travelers are looking and booking for the holidays. But if you know where to look, there is still a ton of value out there.
Flight Prices to Europe are Dropping
Let's skip to the good news, shall we? Flight prices to Europe have been stellar lately, with some of the best fares we've ever seen to some of our favorite destinations.
This deal on Delta fares is the perfect example. Just take a second to soak all these $300s fares in!
 
These wild fares were the crux of a change in flight pricing patterns to Europe from the U.S. over the last two or three weeks. These were all unbelievable fares, especially compared to just a month or so ago.
Exhibit B: This Athens (ATH) deal we sent just last week, with fares as low as $385 roundtrip – a $200-plus drop from just a few weeks earlier. When you're seeing flight deals to Greece and back for less than most domestic flights, you know something is going on.
 
These low prices are long gone – get all our best deals in your inbox with Thrifty Traveler Premium!
One more good example are flights to Rome. Just a few weeks ago, we dug up this Chicago-O'Hare (ORD) to Rome (FCO) fare that was the best we've seen in a long time…until, that is, the last couple of weeks. In the latest round of fares, ORD to FCO was only $392 roundtrip on Delta.
 
Sure, average airfare may be up overall. And even Hopper's data doesn't show a major decrease in international airfare, thanks to higher fares to places like South America and Asia. But it's clear flight prices to Europe are dropping fast.
Winter and Spring Flight Prices are Low
Flight prices for 2022 travel are high right now, but as soon as the calendar turns to 2023, the value is there for travel to … well, almost anywhere.
In fact, January, February, and March 2023 are home to some of our favorite flight deals we've sent over the last few months. The Caribbean is an incredible spot to visit for Americans during the cold winter months. This deal to Antigua (ANU) might have been exactly what you needed.
 
Especially for those travelers in Boston, New York, Montréal, and Toronto, a cheap flight to Antigua might save your sanity over winter! The same goes for Aruba (AUA).
 
Aruba's blissful beaches are also available to Americans for cheap in winter and spring 2023. It's an idyllic, sunny escape and the prices down to Aruba have been reliably low for the first few months of 2023.
Washington, D.C. is perhaps best seen in the Spring during Cherry Blossom season, and this Thrifty Traveler Premium deal to the capital city featured tons of availability towards the end of March and in early April – right when the Cherry Blossoms typically bloom.
 
As we've covered, cheap flights to Europe are abundant right now – and that's doubly so for the winter months. Last week, we sent out a sizzling deal to the United Kingdom from all over the United States with fares in the $300s and $400s.
 
Just look at this spring break flight from Chicago (ORD) to Inverness (INV)! You could take the whole family to Inverness on this fare for the price of one ticket in 2022.
 
Look at January, February, and March for the best flight deals to almost anywhere right now. While lesser travelers are focusing on 2022 flights, the flights just around the New Year's corner are close to half the price.
Points and Miles Deals are Abundant, Too
Just because airfare seems more expensive to many places doesn't mean your points and miles won't go as far – just the opposite.
The best way to beat high fares is turning to your points and miles. Whether you're heading south someplace warm, hoping to cross the pond, or even fly all the way to Japan after its recent reopening, we've been sending Thrifty Traveler Premium+ members more award alerts than ever.
 
Only Thrifty Traveler Premium+ members get award alerts like these!
These United Polaris business class fares to London were bookable as low as just 45,000 points each way, including some Christmas and New Year's Eve availability! And London isn't the only recent beneficiary of some great points and miles fares. How about Tokyo?
 
Use just 43,000 Virgin Atlantic miles roundtrip to fly all the way to Japan! It was one of our favorite deals of the last few weeks, especially now that Japan has reopened to tourists.
And let's check off another continent, shall we? How about these Qatar Airways QSuites flights to Africa from just 85,000 points one-way. This included destinations like the Seychelles, Zanzibar, Nairobi, and even South Africa.
 
Your points and miles can take you far right now, but you can also use points and miles for domestic trips that might seem too expensive with cash. This crafty way to get to Salt Lake City flying Delta – but booked using Virgin Atlantic points – is the perfect booking for skiers and riders looking for some of the best snow on earth!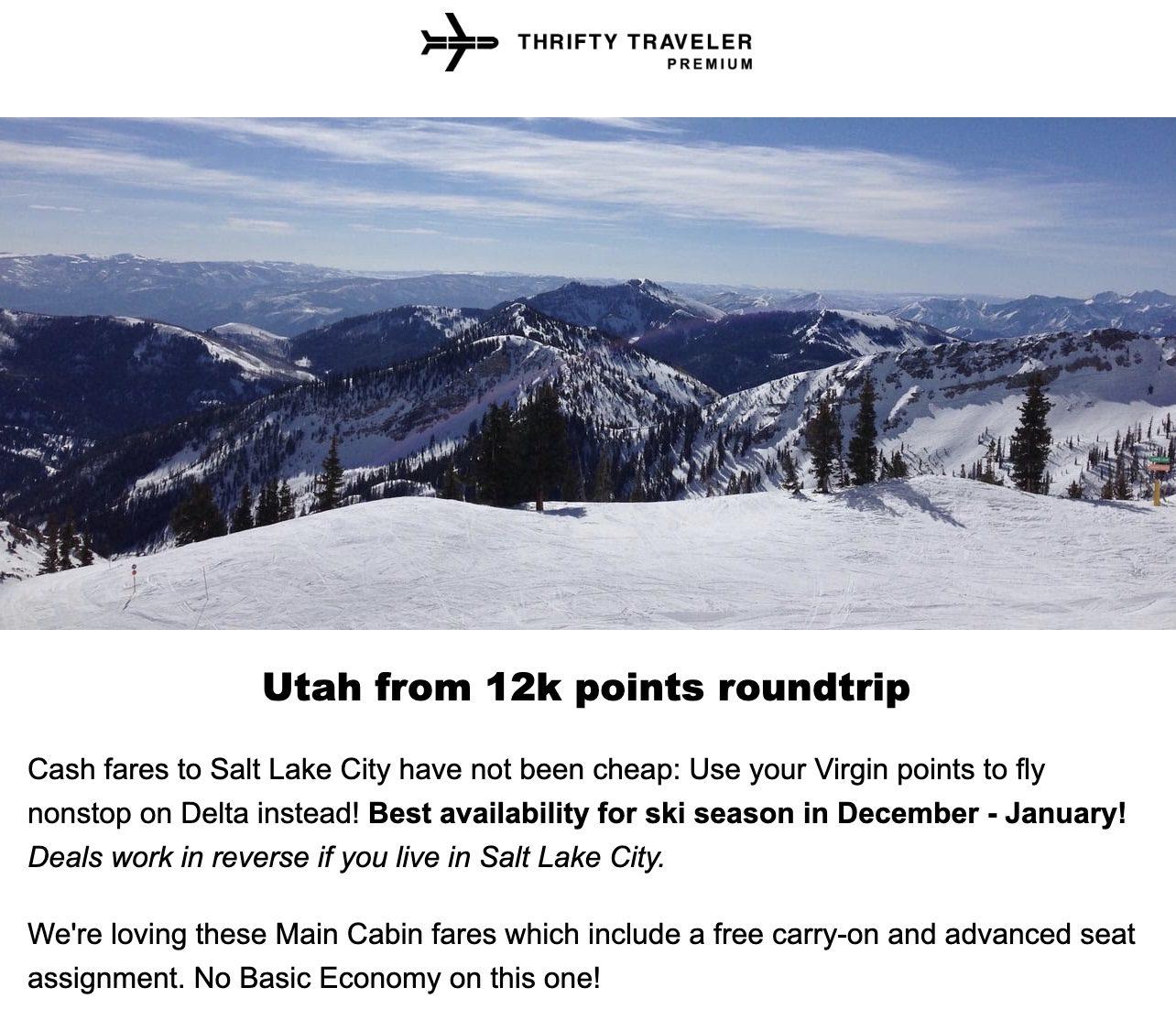 But if you're looking for some sun instead of the slopes, you can use Delta SkyMiles to make that happen to Phoenix (PHX) too!
 
Thrifty Traveler Premium+ members get Delta SkyMiles flash sales like this one, too!
Bottom Line
Airfare is not a monolith, and this just proves it.
While domestic flight prices are on the rise in the United States, we're simultaneously seeing some of the best fares of the year over to Europe. Both of these things can be true at once. Armed with that knowledge, you can find the deals.