What are the cheapest cruise add-ons?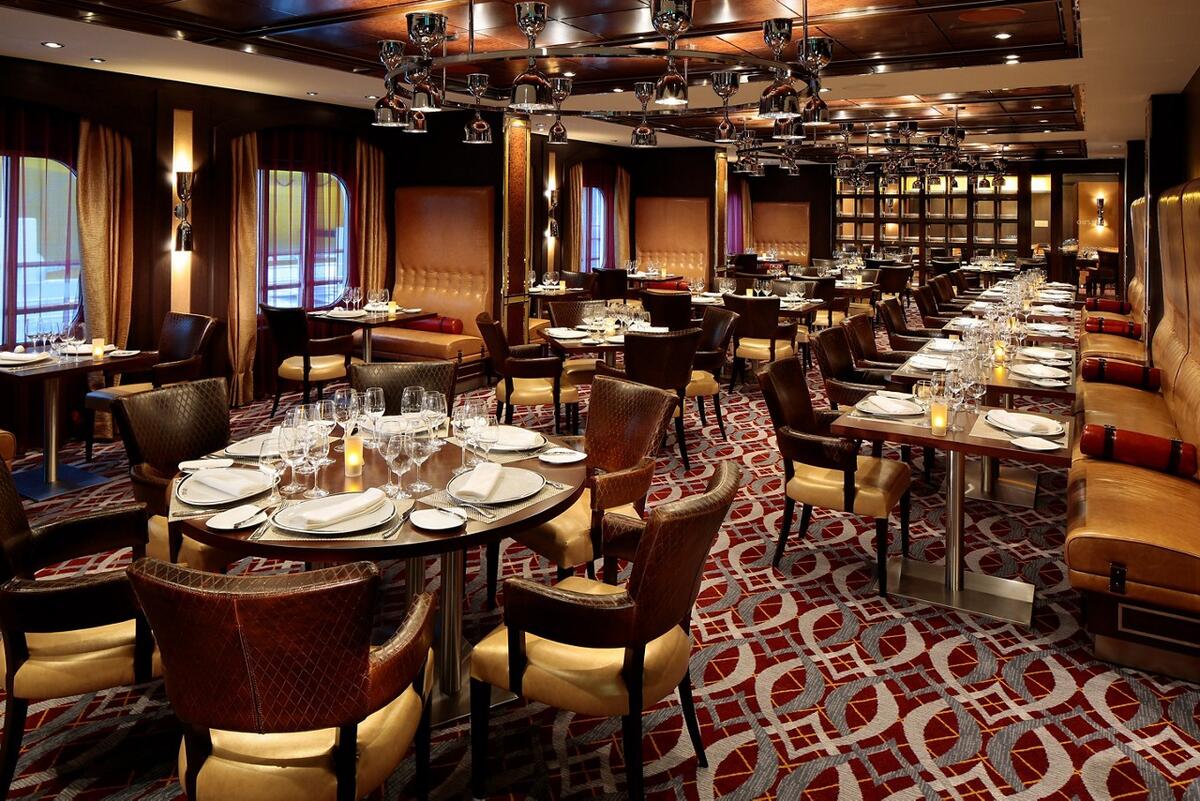 You found a cruise fare that sounds almost unbelievable– $200 per person for a 4 night cruise?! That's about $50 per person, per night for lodging, transportation between ports, entertainment, and select food and beverages! 
Don't get ahead of yourself– the cheapest cruise lines offering the cheapest fares have to find a way to make money off of each guest. You can expect to pay for anything outside of the base fare, including alcoholic beverages, specialty restaurants, wi-fi, spa treatments, shore excursions, and some onboard activities. 
So, is that base fare as good of a deal as you thought?
We will dive into which cruise lines offer the cheapest add-ons. Keep in mind, though, you can sometimes find lower prices through promotions and sales, and these rates are subject to change at any time. 
Cheapest drink package
At $38 and $49 per day, MSC Cruises' Easy and Easy Plus Drink Packages are the cheapest alcoholic beverage packages at sea.
The runner up is Carnival's Cruise Lines Cheers! Drink Package, which costs $59.95 per day. If purchased in advance, you'll also receive a 10% discount, making it $53.95 per person, per day. Unlike other packages, however, it is not truly "unlimited." There is a maximum of 15 alcoholic drinks per day. Don't forget, you'll be charged an automatic 18% gratuity when you purchase the package.
Wi-Fi
Carnival Cruise Line offers the cheapest social media plan. At just $10.20 per day, you'll be able to access popular social media networks, including Facebook, Facebook Messenger, Twitter, Instagram, Pinterest, LinkedIn, Whatsapp, and Snapchat. Outside of that, it does not include access to much else. 
If you want or need premium internet during your sailing, Carnival still has the cheapest compared to other mainstream cruise lines, costing just $17.00 per day. On top of everything that's included in the social media plan, you'll be able to access e-mail, news, sports, weather, banking and finance information, as well as video calling. 
Plus, if you book in advance, you can save up to 15%. 
Speciality restaurants 
Steakhouse
Carnival's steakhouse is the cheapest fixed price at $48 for adults and $13 for children under 11 (and don't worry, they serve more than just steak!). 
However, the steakhouse on Norwegian Cruise Line, Cagney's, is a-la-carte, so if all you want is a filet mignon or ribeye and single side, you'll pay roughly $40 per person. 
Italian
Carnival Cruise Line's Cucina del Capitano is the cheapest Italian specialty restaurant at sea, coming in at only $18 per adult and $6 for children under 11. 
Teppanyaki 
The cheapest teppanyaki experience at sea is on the Carnival Horizon, Carnival Panorama, and Mardi Gras. It's only $38 per person for dinner and $35 per person for lunch. 
It will also be on the Carnival Celebration and Jubilee. 
If you're sailing on Norwegian or Royal Caribbean, expect to pay at least $10 more per person. 
Chef's Table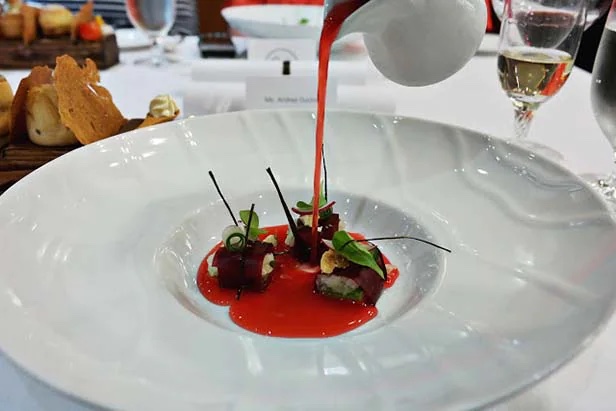 On Royal Caribbean, the onboard pricing for Chef's Table is $99.00; however, if you book in advance through the Cruise Planner, you might be able to snag it for around $85.00 per person. 
Similarly, on Carnival, the pricing ranges from $80.00-$99.00, depending on the ship and itinerary. 
Shore excursions 
Shore excursions can vary greatly depending on cruise line and port of call. Are you content with a simple beach day, or are you hoping to do something more adventurous? Here are some of the cheapest excursions at popular cruise destinations throughout the world. 
Nassau, Bahamas
In Nassau, the cheapest excursion you'll find through cruise lines is most likely the walking tour. 
Royal Caribbean has the cheapest, at only $34.99 per adult. You can often find it for even less if you book in advance through the Cruise Planner. 
Cozumel, Mexico
If you're looking for a cheap beach excursion, Carnival's Beach Escape: Islands Beach Club & Pool is only $39.99 per adult and $34.99 per child. This is a great deal if you choose not to purchase internet on board, as it is included in the price of the excursion. 
Ketchikan, Alaska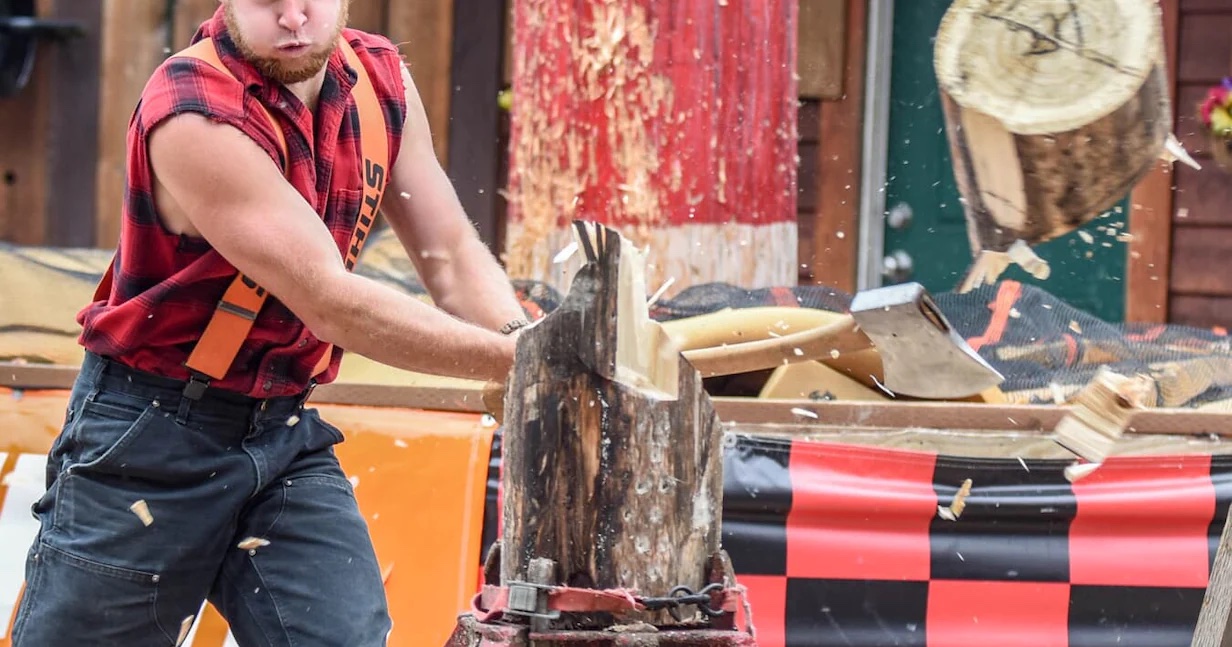 Alaska excursions tend to be more expensive due to their activity level and duration. 
If you're cruising to Ketchikan, however, the cheapest excursion amongst all the mainstream cruise lines is the Great Alaskan Lumberjack Show. Carnival charges only $51.99 per adult, while Norwegian charges almost $20 more, or $69.00 per adult. 
Naples, Italy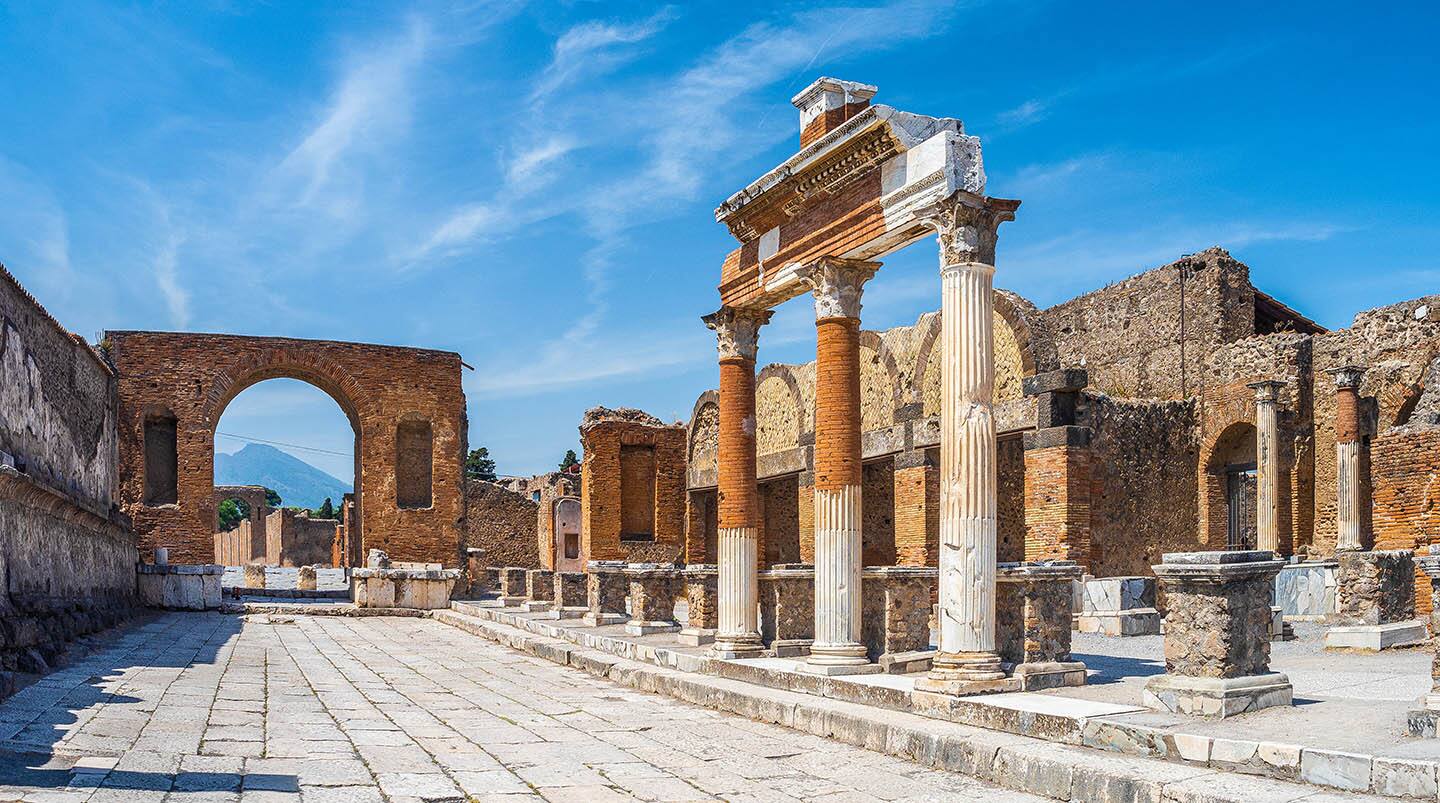 Just like Alaskan excursions, those in Europe tend to be pricier than those in the Bahamas or Caribbean due to their duration. Most of the time, you will leave the port early and return late at night. There are, however, some exceptions. 
If you're sailing to Naples, you might be interested in visiting Pompeii. Norwegian only charges $49.00 per adult for transfers to Pompeii that will allow you to explore the archaeological site on your own.  
Look for cruise line promotions and sales 
Norwegian's "Free at Sea"
Norwegian's "Free at Sea" allows passengers to enjoy an unlimited open bar, wi-fi, speciality restaurants, and shore excursion credits depending on which stateroom you book. 
Right now, they're even offering buy one, get one free on airfare. If you pay the full fare for one, you'll automatically get roundtrip flights for two. 
So, while the initial price for a Norwegian cruise might be more than Carnival or Royal Caribbean, if you're looking to pay for a drink and internet package, specialty restaurants, and airfare, you might end up saving money through the "Free at Sea" promotion! 
Celebrity Cruises' Always Included
If you book a cruise with Celebrity Cruises, you will have three amenities included in your base fare: tips, basic wi-fi, and a Classic Drink Package. 
Unlike Norwegian, Always Included applies to every stateroom category onboard. However, it is unavailable for sailings to the Galapagos. 
If you would like to upgrade from the included basic amenities, you can do so for an additional charge. The cost of upgrading from basic to premium wi-fi is $15 per day, but if you book by up to two days before your cruise, you can save 13%. Similarly, the cost of upgrading from the Classic to Premium Drink Package is $18 per person, per day. If you book by up to two days before sailing, you can save 5% off the additional surcharge. 
Celebrity Cruise fares are often more expensive than mainstream counterparts, such as Norwegian, Carnival, and Royal Caribbean. If you're looking for a more luxurious cruising experience, you might save money through their "Always Included" program than if you were to sail on Princess Cruises or Holland America Line. 
MSC Cruises' "All In" offer
MSC Cruises' "All In" offer includes the Easy Plus Drink Package, as well as the Browse wi-fi package. It is available on select sailings to the Caribbean, Mediterranean, and Northern Europe. It cannot be combined with any other offer, such as free balcony upgrades. 
Loyalty benefits 
If you stay local to one cruise line, you will unlock some great benefits that will make your cruising experience feel more inclusive and luxurious. But which line should you sail with to unlock the most benefits? 
If you are striving to reach top tier status quickly, you should probably stick with Carnival Cruise Line. The highest tier, Diamond, can be reached after only 200 nights, unlike Royal Caribbean and Norwegian, which both require 700 nights. This, however, means that Carnival's Diamond tier does not include as many benefits as the top tiers of other mainstream cruise lines. 
That being said, reaching 700 nights is quite difficult. For that reason, we compared the benefits of Carnival, Royal Caribbean, and Norwegian's loyalty tiers around 200 nights.  
Carnival's VIFP's Diamond status (200 nights)
Members-only offers
Member e-newsletter
Complimentary 1.5 liter bottle of water 
Priority check-in and boarding
VIFP Party on 5+ day sailings featuring complimentary drinks
Complimentary beverage at Seaday Brunch 
"Chocolate Delight" on 5+ day cruises (you must call room service to schedule the delivery)
Unique, collectible pin received on each sailing 
Priority spa reservations
Priority water shuttle boarding (ship to shore only)
Casino: Buy-one-get-one-free tournament entry (Blackjack or Slot only)**
$5 worth of complimentary arcade credits (guests under 18 only)
Carnival logo gift on every sailing 
Priority Guest Services assistance by phone
Priority line at onboard Guest Services desk
Priority debarkation
Priority reservations at speciality restaurants 
Guaranteed dinner seating time requested in the Main Dining Room 
Unlimited complimentary wash & fold
Special event invitation from the Captain on each sailing
One-time free cabin upgrade OR third and fourth guests sail free
One-time donation to St. Jude Children's Research Hospital 
One-time complimentary meal for two at speciality restaurant of choice 
VIFP Club luggage tag set 
Dedicated toll-free number for sales and service
Royal Caribbean's Crown and Anchor Society's Diamond Plus status (175 nights)
Crown & Anchor onboard offers loaded on SeaPass card
Crown & Anchor exclusive rates, email offers, and newsletter
Crown & Anchor Society Desk for membership inquiries 
Priority notice on special offers, new ships, and itineraries
Discounts on balcony and suite staterooms
Matching Celebrity Cruises Captain's Club status
Priority waitlist seating in the main dining room
Additional cruise points for purchasing suite accommodations and/or single pricing
Member cruises (when available)
Seapass card recognition
Private departure lounge with continental breakfast 
Exclusive top tier event
Robes for use onboard
Signature lapel pin 
Welcome waters & snack + beverage selection (5 beverages, both alcoholic and non-alcoholic, per day at any venue except Starbucks)
Milestone recognition
Chef's choice gift
Priority waitlist for shore excursions and spa services
Diamond Lounge (on select ships)
Exclusive nightly Diamond event
Entertainment tour 
Same member status as the parent after your child's first completed cruise
Youth program commemorative gift 
Personalized gift/amenity per household
Priority access and seating at theatre, ice show, and AquaTheatre events
Concierge Lounge access
After Diamond Plus, guests have to jump from 175 cruise points to 700, so there are a few benefits that members can reach, while still retaining Diamond Plus status, along the way:
Cheers with an Officer for members with 340+ cruise points
Upgraded bathroom amenities for members with 340+ cruise points
Bonus gift (for members with 340+ or 525+ cruise points per household)
Norwegian Cruise Line's Latitude's Sapphire status (150 nights) 
Keycard recognition
Signature tier pins
Exclusive members-only offers
Dedicated pre-cruise service desk 
Early pre-booking for entertainment, dining, and onboard activities at 125 days
Latitudes Rewards insider offers on select sailings
Early access to new production information
Onboard Latitudes Rewards representative
Free artwork for attending art auctions 
45% discount on an Unlimited Open Bar package 
15% discount in onboard duty-free stores 
15% discount on shore excursions
30% discount on photos
25% discount on signature spa treatments while the ship is in port
25% discount on internet packages
Exclusive cocktail party
1 free bag of laundry
Priority check-in/embarkation 
Priority tender tickets
Priority disembarkation available to U.S. citizens (benefit varies for international guests)
Priority restaurant and entertainment seating
2 Flow water cartons
Chocolate covered strawberries (per stateroom)
Speciality dinner for two with a bottle of wine (per stateroom) on sailings 5+ days
Dinner with Officers
Wines around the world tasting
Behind-the-scenes ship tour
Concierge service
Latitudes digital magazine
Members cruises
Exclusive offers from Caesars Entertainment
Which cruise line has the cheapest add-ons?
If you're looking to book a cheap base fare to have the flexibility to purchase a wide array of add-ons, you should sail with Carnival Cruise Line. However, thanks to loyalty programs and cruise promotions, you might find yourself booking a more expensive fare to offset the value of benefits you'll receive onboard.