The Best Food Innovations of 2023, According to TIME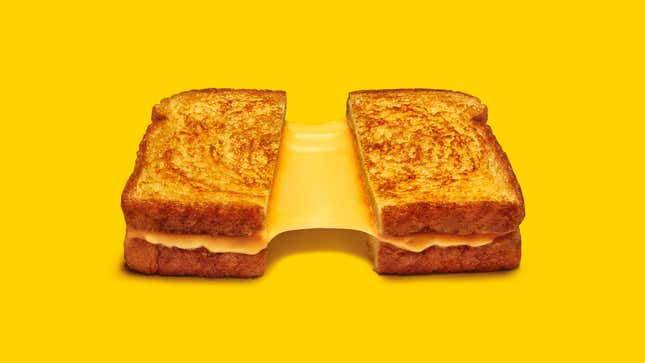 We've already somehow reached the point in the year where it's acceptable to reflect back on it, and so TIME magazine recently released its "Best Inventions of 2023″ list. The collection is massive, covering 200 different innovations in categories such as transportation and consumer electronics, but you know the topic we're most interested in is the food. Lots of interesting foods, appliances, and other culinary marvels were released this year, and TIME explores how each one broke new ground.
How To Dispose Of Cooking Grease The Easy Way After Frying
The most amazing food inventions of 2023
TIME's best food inventions of 2023 mainly focuses on gadgets, but in the Food & Drink category there are also new types of produce, along with fast casual restaurant technology.
The ChefDoodler: The ChefDoodler is a pen that draws with sugar, but three-dimensionally so that you can create objects. Basically, imagine a glue gun that dispenses candy.
GOOD Meat Cultivated Chicken: GOOD Meat creates lab-cultivated chicken, sans the actual chicken.

Read more about it here.

 
Sweetgreen Infinite Kitchen: Salad chain Sweetgreen

acquired robotic kitchen company Spyce

in 2021. The company is using that technology to fully power two test locations, and the chain eventually hopes to outfit all new locations with robotic kitchens.
Luna UCR: The Luna UCR is

a new type of avocado

that takes fewer resources to grow than a traditional Hass avocado. It also turns black as it ripens, taking the guesswork out of whether it's ready to eat.
GE Profile Smart Stand Mixer: This new stand mixer features a built-in scale, voice control capability, and other handy functions for bakers.
Spinn Pro: This

fully automatic

coffee maker does it all, from grinding whole beans down to using centrifugal force to brew your coffee. It's also app-connected for those who like to do everything from their phones.
Nama J2 Cold Press Juicer: This juicer sounds about as hands-off as it gets. Simply toss large chunks or whole fruits into the device and you've got juice, no slicing required.
Kraft Heinz 360Crisp: Earlier this year,

Lunchables

released a new product: a microwaveable grilled cheese sandwich that comes out crisp, thanks to a special cooking sleeve designed for that purpose.
Invisacook: The Invisacook is an induction cooktop installed directly into your kitchen counter, getting rid of your stovetop.
Heinz Remix: The Heinz Remix machine, which

debuted earlier this year

, is a digital sauce-dispensing machine that allows you to customize your dipping sauces, with over 200 possible combinations of bases like ketchup, ranch, barbecue sauce, and

57 sauce

.
Breville Joule Turbo Sous Vide: This

sous vide cooking

device uses some serious technology to cook ingredients to a precise degree, even faster than traditional machines. Read more about sous vide cooking

here

.
Dreamfarm Fluicer: This

citrus juicer

is designed to coax out every little drop of juice from your fruit, while also folding up flat in your kitchen drawer when not in use.
Row 7 Seed Company Sweet Garleek: Row 7 is an organic seed company, and its newly released Sweet Garleek variety blends a leek with the flavor of garlic.
Were there any innovations this year that really caught your eye? If so, let us know in the comments—maybe there's something you saw that we missed.