How Much Is A 7 Day Cruise?
A 7-day cruise can be a great family vacation option, but it can also be expensive. How much you'll end up paying will depend on the cruise line and the specific cruise itinerary. Here is some information on what to expect cost-wise for a 7-day cruise. Many people are confused and asking how much is a 7 day cruise? Prices can vary greatly by many different factors.
I'm regularly asked to help people get a cruise deal, but most people don't understand the different cruise fares and the overall cost of a cruise and cruise vacation.
Find The Right Cruise For You
I sold cruises at different times and one of the training scenarios was to pair the person with the type of car they drove. As funny as this may sound at first, it kind of still holds true in some respects. A modern-day cruise aboard a mega ship is like a floating resort at sea. A person who drives an economy car might be fine with a budget cruise line. However, A person driving a luxury car will surely have different expectations. Cruising, in general, is all very impressive, but it is often the small details that as a whole that often help differentiate each cruise product's overall customer experience.
The resort comparison is probably better for today's comparison. So do you want a budget cruise line to keep your cruise costs lower where many luxury items are optional, or do you want to look at luxury cruise lines where most things are included?
The average cost of a 7-day cruise is $1,500 per person based on double occupancy. However, this price can range from $700 to $4,000 per person, depending on the cruise line and specific itinerary. For example, a 7-day Caribbean cruise on a luxury cruise line like Regent Seven Seas might cost around $4,000 per person, while a similar cruise on a more budget-friendly cruise line like Carnival could cost as little as $700 per person.
So, how much you'll pay for a 7-day cruise depends on your preferences and budget. If you're looking for a luxurious experience with all the bells and whistles, you can expect to pay on the high end of the spectrum. However, if you're more interested in a budget-friendly option, there are plenty of great cruises available that won't break the bank.
Unfortunately, cruises are often priced and sold based on double occupancy. They may have sales where they reduce the fare of the second person, and this is where working with a great travel agent who specializes in cruises can help. They can help solo cruises find these deals and also let you know about them when they happen.
The good news is cruise lines like Norwegian Cruise Line, Celebrity Cruises, Royal Caribbean, and Cunard now offer single occupancy or solo cabins. I think this offering will continue to grow with other cruise lines.
Norwegian Cruise Line has been a leader in this, offering single cabins called Studios and even a connected area called the Studio Lounge of many of their ships just for solo cruisers. These are a great way to get away on a trip by yourself and not have to pay extra or be penalized.
If you're flying to your cruise port, be sure to budget for airfare. The average cost of a round-trip domestic flight to a major cruise port is around $300-$400. If you're flying internationally, the cost will be higher.
In addition, you may also need to budget for transportation to and from the airport. The average cost of a taxi from the airport to the cruise port is around $50-$60. If you're looking to save money, you can also take public transportation or rent a car.
If you taking a Southern Caribbean cruise you may have to fly to Puerto Rico to cruise out of the Port of San Juan. This has always been a port that offers easy access to many exotic Caribbean cruise itineraries for cruise lines. This ofcourse has to be factored in the cruise price if visiting this part of the World is a must.
So, before booking your cruise, be sure to factor in all the associated costs of getting there. This will help you ensure that you're not surprised by any unexpected expenses down the road.
If you're not traveling from close by, you may also need to budget for a pre-cruise hotel stay if you fly in the day before or stay overnight after your cruise is over. The average cost of a one-night stay in a hotel near a major cruise port is around $150-$200. So, if you're traveling from far away, be sure to budget for at least one pre-cruise night in a hotel.
This way, you'll be well-rested and ready to board your cruise ship!
Drinks Onboard
In addition to the cost of the cruise itself, you'll also need to budget for drinks while onboard. Most cruise lines offer a la carte prices for alcoholic drinks, and the price can add up quickly.
For example, a cocktail might cost $10-$12, while a beer or glass of wine could cost around $6. So, if you plan on drinking a lot during your cruise, be sure to budget accordingly. Here is a sample drink menu from Carnival Cruise Line:
Beer: starting at $6.50 (mostly 16 ounces)

Wine by the glass: starting at $9.50 
Mixed Drinks: $7.50 – $20.00
Specialty Cocktails: starting at $10.50 (excluding souvenir glassware and premium selections)

Soft Drinks: $2.75 
Specialty Coffees: $2.50 – $4.25
Energy Drinks: $4.95 
Water (San Benedetto bottled water and Coconut Water): $1.50 – $5.00
On the other hand, if you're not a big drinker, you can probably get by with just a bit of spending money for tips and incidentals. In any case, it's important to know what to expect before you set sail.
If you plan to drink often, consider your cruise line's drink packages. Just be sure to consider the price and restrictions of the drink packages. The packages can be expensive so consider if it's worth it. Most major cruise lines, such as Carnival cruise line, Royal Caribbean, and Norwegian cruise line, offer several types of drink and soda packages. Some have them just for specialty coffees.
So, before booking your cruise, be sure to factor in all the associated drinking costs while onboard. This will help you ensure that you're not surprised by any unexpected expenses down the road.
Shore Excursions
One of the best parts of a cruise is the opportunity to explore different ports of call. Most cruise lines offer a variety of shore excursions, from sightseeing tours to outdoor adventures. These excursions can be expensive, however, so it's important to budget for them accordingly.
The average cost of a shore excursion is around $100 per person. However, this price can vary depending on the type of excursion and the port of call. For example, a snorkeling tour in the Caribbean might cost more than a city tour in Europe.
So, before booking your cruise, research the available shore excursions and budget accordingly. This will help you make the most of your vacation!
Specialty Dining
Another great thing about cruising is the opportunity to sample different cuisines worldwide. Most cruise ships offer a variety of specialty dining options, from sushi bars to Italian trattorias. These dining experiences can be expensive, however, so it's important to budget for them accordingly.
The average cost of a specialty dining experience is around $30-$40 per person. However, this price can vary depending on the type of restaurant. For example, a steakhouse on a luxury cruise ship might cost more than a casual restaurant on a budget-friendly cruise line.
So, before booking your cruise, research the available specialty dining options and budget accordingly. This will help you make the most of your vacation!
The added expense of gratuities can often sneak up on people as tips for service staff. Tips are not mandatory, but they are customary and typically range from $10 to $12 per person daily. This fee is automatically added to your onboard expense account and can be paid upfront when you initially book your cruise.
If you're driving to your cruise port, you'll need to budget for parking fees. The average cost of parking at a cruise port is around $20-$25 per day. So, if you're driving to your port, factor in this added expense. Some cruise terminals now offer Valet cruise parking which is a great option but, comes at an extra price for convenience.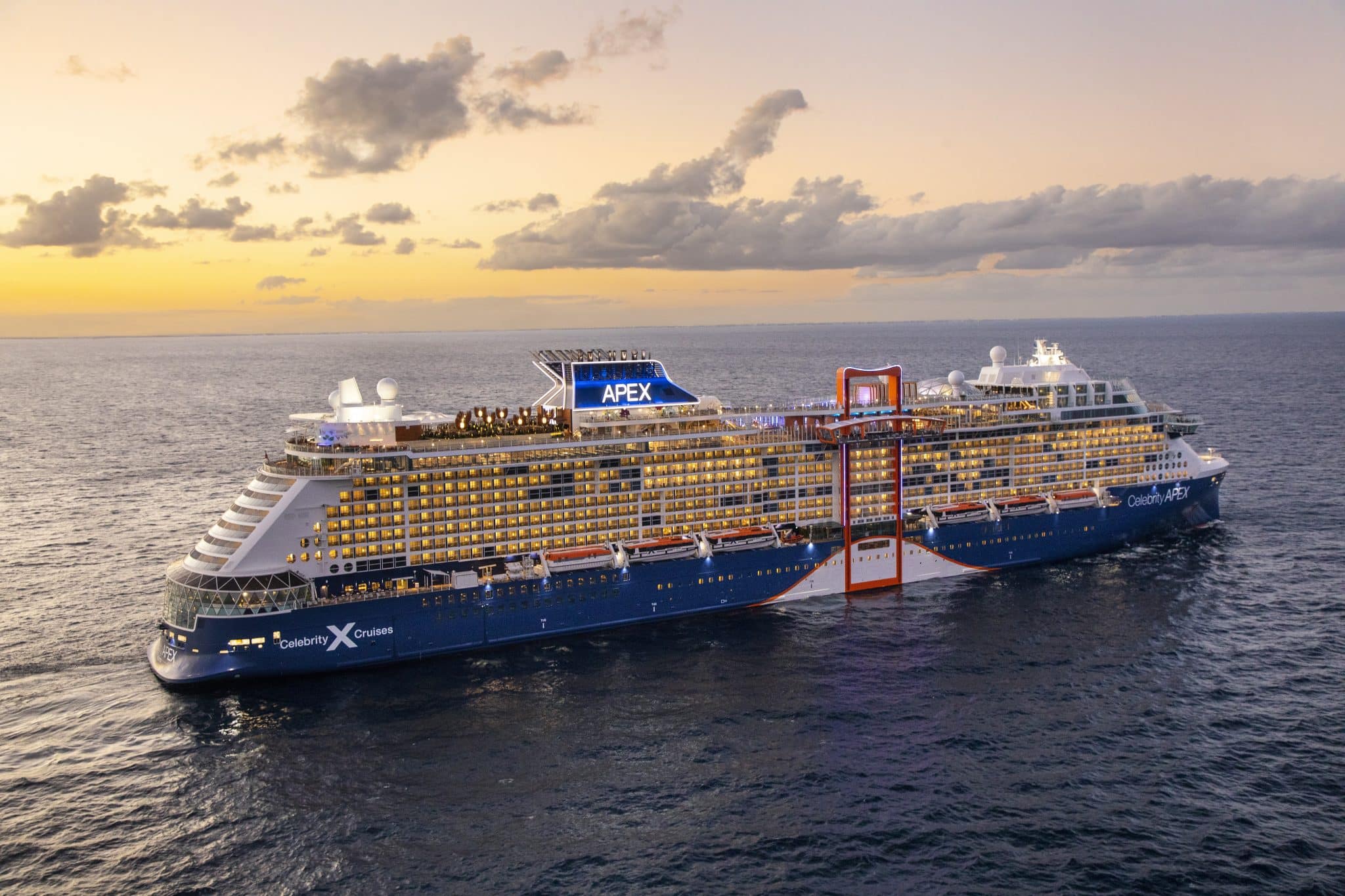 There are many cruises to choose from, depending on your budget and what you're looking for in a vacation. Here are some of the most popular types:
Family cruises
These cruises are typically geared towards families with kids and offer various activities and entertainment options for all ages. Some of the favorites brands are Carnival Cruise Line, Royal Caribbean, Disney Cruise Line
Budget cruises
These cruises are a great option for those on a tight budget. They typically offer basic accommodations and amenities but can still be fun.
Luxury cruises
These cruises offer the best for accommodations, dining, and activities. They can be expensive, but many find them worth the price tag.
Theme cruises
If you're looking for a themed vacation, there are theme cruises for every interest imaginable, from golf to country music to murder mysteries. Theme cruises are usually sold by a third party specializing in organizing these theme cruises. An example of the different companies is SixthMan which partners with Norwegian which lists the different theme cruises on their website. Royal Caribbean also has a special page that lists all their themed cruises. You can also go on a Star Trek The Cruise aboard a Royal Caribbean ship. You can expect to pay a premium for a popular theme cruise. However, You should always inquire about any last-minute deals (within 30 days of sailing).
River cruises
These smaller cruises usually sail along inland waterways in the USA, Europe, or Asia and offer a more intimate experience with fewer crowds and more opportunities to explore the local culture. Some examples of the different river cruise lines are Viking, AmaWaterways, Emerald Cruises, and American Cruise Lines.
Cruise tours
A cruise tour combines a cruise with a land tour, usually in destinations like Alaska or the Mediterranean. This is a great option if you want to see multiple places on one trip
Prices for different types of cruises vary widely, depending on the type of cruise, the destination, and the level of luxury. But generally, you can expect to pay anywhere from $200 to $5,000 per person for a cruise. One tip is to try to calculate the price of the cruise on a per-day basis. When doing this, try to come up with an average total cost of a cruise from each of the different cruise lines you are considering. This will give you a realistic view of the cruise prices. For example, That budget cruise might not be such a good deal when you add up all the extra costs or add-ons. You may find a better value with a different brand with a higher upfront cost, but you save more overall when the extras are included in the price.
Cruise Ship Cabin Types
There are several different types of cabins you can choose from on a cruise ship, and the type you choose will affect the price. Here are some of the most popular cabin types:
Interior cabins
These cabins do not have any windows, but they are typically the most affordable option.
Oceanview cabins
These cabins have a window that offers passengers a view of the ocean. They are a bit more expensive than interior cabins but still offer good value for the price.
Balcony cabins
These cabins offer passengers a private balcony where they can relax and enjoy the view.
Suite cabins
These luxurious cabins offer the best in accommodations and come with features like a private balcony, living area, and bedroom. They are the most expensive type of cabin on a cruise ship. A suite on an ultra-luxury cruise may even come with your own butler to handle many things for your personally.
There are a few ways to lower your overall cruise cost on cruises:
Book Early
Many cruise lines offer discounts for early bookings and often offer cruises a year or more in advance. You may see many promotions during the year as the cruise gets closer, but the best price was almost always when it was first available to be booked.
Choose a less popular departure date or destination
This can save you up to 50% off the regular cruise rates. For example, booking a Caribbean cruise at certain times of the season can save you a lot. That same cruise priced at it's highest in July can be had for much less if you are flexible when it's much cheaper in the months of September, October, and November.
Guaranteed Category Cabins
Cruise lines will often offer a "guaranteed" category cabin. This means you can get a certain category type, such as an Interior cabin, Oceanview, or Balcony cabin, and the cruise line guarantees it. These room types are often $100 cheaper per person. However, In exchange, the cruise line will ultimately pick your cabin location and final category. I have booked these several times, and it's a great way to cut cruise costs if you don't need a specific location and are flexible. Please note these are NOT always available on every sailing or cruise line.
Package Deals
These can be a great way to lower the overall cruise cost. Some cruise lines offer package deals that include airfare, hotel stays, and other extras. This can be a great way to cruise on a budget during your trip and have everything taken care of in one go.
Group Rates
Travel agents often have access to exclusive discounts and group cruise rates. They can help you find the best deal for your needs. If you're willing to take a last-minute cruise, you can often get a great deal. Being flexible with your travel plans can save you a lot of money.
The price of a cruise includes transportation, accommodations, and most meals in the cruise fare. It also often includes activities and entertainment, as well as access to the ship's facilities. Some cruise lines also offer special deals that include extras like airfare, hotel stays, or wine tastings.
The price of a cruise does not generally include airfare, ground transportation, or shore excursions. You will also need to budget for incidentals like tipping, souvenirs, and laundry. Some cruise lines offer all-inclusive packages that include these extras, but they tend to be more expensive. Cruise prices can vary so much in terms of what is an add-on and what is included.
Each cruise will come with port fees which are the cost for the ship to dock in a certain port. The port normally charges each passenger a fee, and this charge is included in the price of the cruise. These port fees are a fixed cost and can not be reduced or waived. So when you are booking a cruise, a 7-day cruise with more port visits will often cost more. For example, a Western Caribbean cruise may have fewer ports and lower port fees overall compared to an Eastern Caribbean cruise. Some popular ports may also charge a higher fee than a less popular port. Each of these things may come into consideration when comparing cruise vacation prices.
What you spend onboard can add up quickly, so it's important to plan and know what to expect. Here are some of the most common expenses:
Drinks
Alcoholic drinks and soft drinks can be expensive on a cruise ship, and many mainstream cruise lines charge a premium for drinks served in certain venues or specialty restaurants. Many passengers don't look at the prices before ordering so having a drink package can be helpful. Another great cruise tip is to limit your drinking while onboard and drink while visiting a port. What's better than having a nice drink while overlooking the beach in Grand Cayman or
Cruise Line Specialty Items and Dining
Most cruises come with breakfast, lunch, and dinner meals, coffee, and even snacks included in the basic cost of the cruise. However, They now offer specialty restaurants and even items ranging from coffee, desserts, and even pizzas. If you want room service this may be included at some times of the day but, many cruise lines now offer items for a fee or have a service fee. On more inclusive cruise room service and many items are included in the price of the cruise.
Activities
There are usually a lot of activities available on a cruise ship, and many of them come with a price tag. Some examples include spa treatments, escape rooms, bowling, and arcade games. Historically, the average price of a cruise has remained low for a very long time but, the optional extras and add-ons have continued to grow. This often leads to guests being surprised at the total cost of the cruise when they get the final bill. This is why it's nice to receive an onboard credit when booking the cruise to help offset some of these unforeseen extras once onboard.
Shore excursions
If you want to explore the ports of call on your cruise, you'll need to pay for tours. These can range from a simple bus tour to an all-day adventure zip-lining through the jungle. Shore excursion prices and the types of availability may differ from port to port. This can be a big consideration when booking a cruise. For example, when taking a Caribbean cruise, an island tour and other options will be more affordable than most excursions offered on an Alaskan or European cruise, where the tours are often more expensive and enriching. Most port cities have taxis readily available to offer you a tour of the major sites to drive you from place to place. Be sure only to use the government licenses taxis and take precautions. The nice thing about cruising is it allows you to experience the new places you visit and even do activities like hot air ballooning, snorkeling, diving in a submarine, boat rides and more.
The type of cruise you choose should be based on your budget and what you're looking for in a vacation. If you're looking for a family-friendly vacation with plenty of activities, a standard cruise is the best option. If you're interested in a themed vacation or want to explore a new destination, there are specialty cruises available for just about every interest. River cruises are a great option if you want to experience a more intimate setting, while cruise tours are perfect for those who want to see multiple destinations in one trip. If money is no object, luxury cruises offer the ultimate in extravagance.
The best way to book a cruise is through a professional travel agent specializing in cruise travel. Travel agents are familiar with the different cruise lines and can help you choose the one that's right for you. They can also often get you discounts and perks you wouldn't be able to get on your own.
If you're booking a cruise on your own, the best way to start is by researching online. Read reviews of different cruise lines and compare prices to find the best deal. Once you've found a cruise you're interested in, call the cruise line or book online.
It's generally best to book a cruise 6-12 months in advance. This will give you the widest selection of dates and itineraries. If you're booking a last-minute cruise, you may be able to find some great deals, but you won't have as many options to choose from.
Before booking a cruise, there are a few things you should keep in mind:
Your budget
Cruises can be expensive, so it's important to set a budget and stick to it. The advertised fare is not really what the cruise cost. Most advertisements do not include port fees and taxes, which are mandatory and can add hundreds per person to the overall cruise fare. Many people new to cruising often want to take a shorter cruise. However, the shorter cruises are often in higher demand and can cost more per day than a longer cruise. Newer cruise ships may do a few short cruises occasionally, but, they normally do seven days or more. So I recommend a longer cruise if you want a better value on your cruise fare.
Your travel dates
Be flexible with your travel dates to get the best price. The time of year and when you cruise can be a significant factor in the cruise price. One rule of thumb to follow is this. If the kids are out of school, the cruise fare can be two to three times higher. So people may choose to take their kids out of school for a special vacation, or retired couples may choose to go on a cruise when kids are in school. Sometimes being flexible can help earn extra onboard credit or help you lower your overall cruise costs.
Your destination
Choose a destination, and port stops that interest you and are within your budget. Where you choose to cruise can also be a major factor in your overall cruise fare. For example, You may be able to drive to Port Canaveral in FL or for Caribbean cruises. You are already saving money compared to your fellow cruise passengers who may have to fly to the port. Carnival Cruises has focused on offering cruises closer to home for US cruisers. They now have cruise ships home porting in ports all around the United States in locations like Port Canaveral, Port Galveston, Long Beach Cruise Terminal, and more.
Your ship
Do some research on different cruise ships to find one that has the amenities and activities that you're looking for. I try to get one of the cruise line's newest ships. Cruise lines put the best of everything on their new flagship vessels. This can often include interior design, cabin amenities, specialty restaurants, food options, entertainment, and more. Another thing to think about is the crew. Most new ships also have the best of the crew and officers onboard to deliver a prized experience. If you're looking to lower your overall cruise costs, you can often book an older ship with the same amenities that are in less demand compared to the newest ship and save money on the overall cruise cost.
Your travel agent
If you're using a travel agent, choose one specializing in booking cruises. The cruise lines now offer special training and certifications to agents who become experts in that specific cruise line. Look for these certifications as well as CLIA certifications.
Working with a good cruise-based agent can come with so many benefits. You normally don't have to pay extra to worth with a personal travel agent. The cruise line pays them a commission after the sale, and you pay no more than you would if you booked directly with the cruise line.
An expert travel agent can offer your cruise tips, offer special cruise deals. These experts can advise you on the benefits of possibly spending just a few hundred dollars more. Many cruises ask questions like, is a balcony cabin worth it? Are alcoholic beverages included? How good is the food in the main dining room? They can also help you have a seamless vacation and explain any extra transfer costs or fine print you need to know. They will also be waiting to help you book your next cruise.
Just know the different cruise lines may visit the same ports, but, your overall cruise experience can be very different based on the cruise line your choose to sail with. This can be who your fellow passengers are, the average price of the cruise, overall ambiance and décor, type of entertainment, and food quality and availability. Cruise lines like Disney cruise line, Holland America line, princess cruises
Now that you know how to book a cruise, it's time to start planning your trip! Use these tips to find the best deal on a cruise that fits your budget and needs. Bon voyage!