Fly business class to Europe for as low as $1,641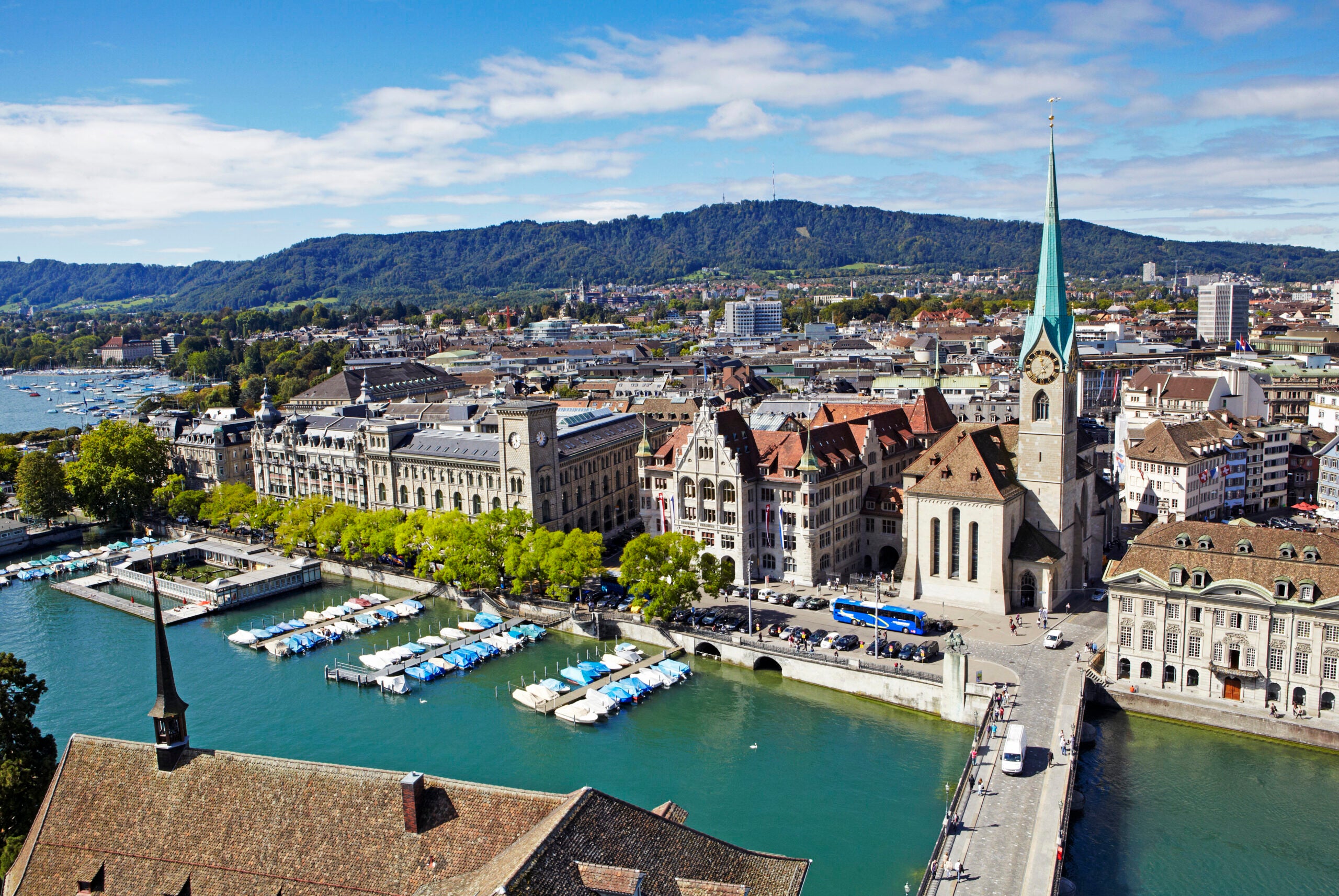 Maybe you've been dreaming of a trip to Paris — or perhaps Prague or Zurich. Visiting these European cities can be expensive, though, especially if you don't want to sit in economy for an hourslong flight.
However, you can fly from the U.S. to Europe in business class for as little as $1,641 — and you have a lot of choices. Many business-class flights to major tourist destinations like London, Berlin, Copenhagen and Dublin are marked down.
The travel dates for these flights primarily fall from January through November, excluding August, but travel dates vary by route.
There's a lot of flexibility with this deal but book your flights quickly, as it likely won't last long.
Deal basics
Airlines: Aer Lingus, LOT, TAP Air Portugal, Turkish Airlines and United Airlines.
Routes: Boston, Chicago, Los Angeles, Miami, Newark, New York, San Francisco, Washington and other U.S. cities have discounted flights to various destinations in Europe.
How to book: Search through Google Flights to find your best available dates and then book directly with the airline of your choice.
Travel dates: Generally from January through November, excluding August. Dates vary by route.
Book by: Within the next two days.
Kudos to Scott's Cheap Flights for finding this deal. For $49 a year, the site's Premium membership provides discounts of up to 90% and includes a 14-day free trial. The Elite membership also highlights premium, business-class and first-class deals.
Sample flights
Many major U.S. cities such as New York, Chicago, Boston and Los Angeles have a great deal of availability to tons of destinations in Europe, such as London, Paris, Prague, Berlin and Rome. Of all the airlines offering discounted business-class flights, we found that TAP had the most deals.
Here are some standout flights:
TAP: Boston Logan International Airport (BOS) to Humberto Delgado Airport (LIS), starting at $1,641.
TAP: John F. Kennedy International Airport (JFK) to Zurich Airport (ZRH), starting at $1,834 (includes a layover in Lisbon, Portugal).
TAP: BOS to Paris-Orly Airport (ORY), starting at $1,842 (includes a layover in Lisbon).
TAP: Newark Liberty International Airport (EWR) to Nice Cote d'Azur Airport (NCE), starting at $1,835 (includes a layover in Lisbon).
TAP: Dulles International Airport (IAD) to Munich Airport (MUC), starting at $2,031 (includes a layover in Lisbon).
TAP: O'Hare International Airport (ORD) to Prague Airport (PRG), starting at $2,508 (includes a layover in Lisbon).
Condor: Minneapolis-St. Paul International Airport (MSP) to ZRH, starting at $2,695 (includes a layover in Frankfurt).
We recommend finding your ideal dates through Google Flights and then booking your flights directly on the airline's website since airlines are more reliable in the event your flight faces a delay, cancellation or booking change.
Sign up for our daily newsletter
For a July 10 flight from Minneapolis to Zurich, the Condor flight is the cheapest available business-class option on Google Flights — many of the other options cost upward of $4,000.
Condor also offers a return flight from Zurich on July 17 which would keep the fare at around $2,700. Both flights to and from Zurich have layovers in Frankfurt.
Sometimes Google Flights shows different prices compared to the prices displayed on airlines' websites due to third-party booking options. In this case, Google Flights shows two other third-party booking options that are around the same cost or more expensive than the fare on Condor's website.
Condor's business class comes with a variety of benefits such as priority check-in and lie-flat seats. The business-class fare also includes checked luggage so you don't have to worry about paying extra fees.
Passengers flying in business class can select a meal from a gourmet menu that includes the choice of several main courses. Condor also offers a vegetarian option.
Maximize your purchase
Use a card that earns bonus points on airfare purchases, like The Platinum Card® from American Express (5 points per dollar on airfare booked directly with the airline or through American Express Travel, on up to $500,000 on these purchases per calendar year), Citi Prestige® Card (5 points per dollar on airfare), Citi Premier® Card, Chase Sapphire Reserve (3 points per dollar on airfare), American Express® Gold Card (3 points per dollar on airfare when booked directly with the airline or through Amex Travel) or the Chase Sapphire Preferred Card (2 points per dollar on travel). See this post for more on maximizing airfare purchases.
The information for the Citi Prestige Card has been collected independently by The Points Guy. The card details on this page have not been reviewed or provided by the card issuer.
Bottom line
All things considered, this is an incredible deal for flights to Europe. You can fly in comfort at a discounted price to many of the most popular tourist destinations.
What makes this deal even better is that the travel dates for some of these cities fall during the summer, one of Europe's peak tourist seasons. This means you can visit Europe during one of the most popular times of the year without paying exorbitant fares.
This deal won't last long and prices will likely change frequently. We recommend seizing this opportunity and booking your tickets as soon as possible.