Explore the Cranberry Coast | Travel
Stopping along the way to explore some one-of-a-kind shops, restaurants, and seafood shacks can make heading to and from Washington beach destinations more memorable. And sometimes heading off the beaten path to places less traveled is even better.
---
Named after Chief Toke of the Shoalwater Bay Tribe, the tiny town of Tokeland is home to the state's oldest hotel and makes for a perfect beach getaway. About 1,400 acres were first homesteaded there in 1858 by George and Charlotte Brown. Then, in 1885, their daughter, Elizabeth, and her husband, William Kindred, built their home and opened its doors to travelers. That home is today's Tokeland Hotel, which holds the title of the oldest hotel in the state. It was added to the National Register of Historic Places in 1978.
The hotel and its restaurant now are owned and operated by Seattle chef Heather Earnhardt (author of Big Food Big Love) and her husband, Zac Young. The couple is raising its five children in Tokeland, along with a flock of chickens, guinea hens, pigs, goats, and more.
Earnhardt was splitting her time between the Tokeland Hotel and The Wandering Goose on Seattle's Capitol Hill — known for its fluffy biscuits and fried chicken — but when the pandemic hit, she decided to close the café and bakery in Seattle and focus on the Tokeland location.
Now people are driving about 150 miles to the tiny town from the city to get their fix — and they often stay and soak up the slow summer-day ambience.
Those guests arrive for check-in via the main entrance, where the early structure and perfectly imperfect original flooring remain, surrounded by exposed millwork walls, captivating artifacts, and sculptures.
It's also the entry point to the restaurant and sweet little market nook full of gift items. Visitors will be hard-pressed to pass up the bakery case full of delicious goodies, like pastries, pies, and cakes.
Just inside, comfy leather sofas beckon guests to sit a spell from two carefully placed first-floor sitting areas. One adjacent to the great room offers a cozy fireplace to, when necessary, take the chill off.
Seventeen updated guestrooms upstairs feature distinct painted murals by artist Michaele Miller. Guests won't be able to help falling in love with the thoughtfully adorned spaces. A few rooms with adjoining doors are available for larger groups or families.
From Persian rug-covered floors and chandelier-bedecked hallways to early antique bed frames and vintage hotel photograph-lined hallways, each detail wraps guests up with a warm welcome.
It's a feeling that extends well into The Wandering Goose, where Earnhardt brings her Southern roots to many of her signature dishes. Everything is enjoyed from the homey dining room among artfully mismatched heirloom tables and chairs.
Crispy chicken fried green tomatoes and okra, and to die-for biscuits, go hand-in-hand with fresh local seafood. Folks love breakfast and brunch, like rockfish and grits, and eggs Benedict with Dungeness crab, or fried Willapa oysters.
Maxwell Davis is one of two managers who help keep the family business running smoothly.
"Consistency is important in how she prepares each dish. It has to be fantastic," he said. "We also try our best to have zero waste. She's really trying to do what she started at The Wandering Goose (in Seattle) but on a much larger scale, and much larger in terms of sustainability."
Infusing fresh vegetables plucked directly from the Little Goose Farms garden onsite into a seasonally rotating menu is one step toward that goal.
Guests are invited to take a gander at the garden and the farm animals and wander along the pathways on the grounds. There are bikes to borrow, and the beaches nearby often are uncrowded. Or simply lounge on a chair on the big front porch, and maybe sip a sweet tea.
"There's just so much to soak in," Lilliana Fenner, another manager, said. "We want people to be here and see everything and eat everything and learn the history — because it's really special."
2964 Kindred Ave., Tokeland
---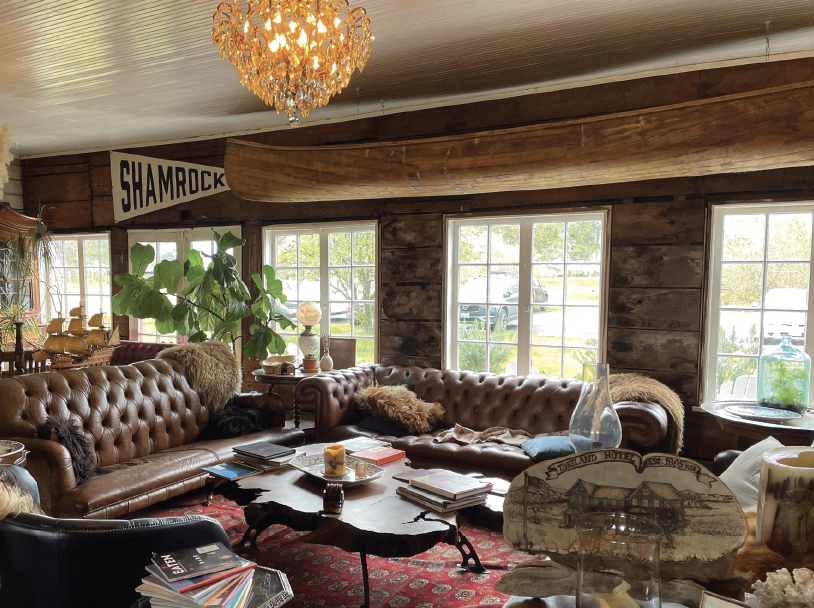 Tokeland Native Creates Art from Found Wood
If you go to Tokeland, don't miss handcrafted wood creations by local artist Jeff Uitto at his Knock on Wood studio, located next door to the Tokeland Hotel.
Adept at everything from small projects and furniture to large-scale sculptures and more, Uitto makes beautiful things out of wood he collects along the area's beaches.
Many of his works can be seen on display inside or around the Tokeland Hotel, including a table in the lobby, the stately herons in the dining room, and the sizable arbor at the back of the hotel near the bay.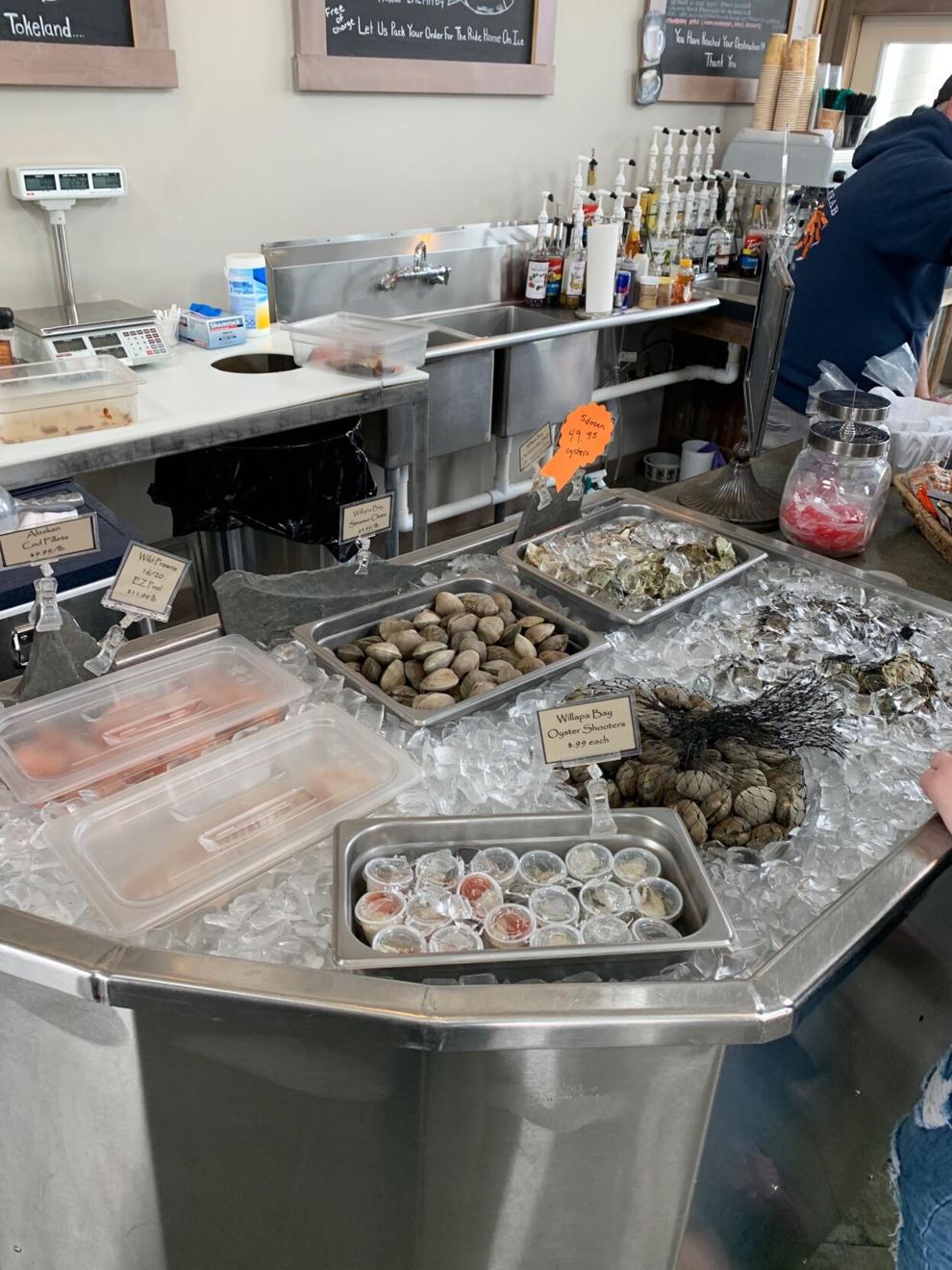 Stock Up on Seafood
About a mile down the road from the Tokeland Hotel, along picturesque Willapa Bay, is Nelson Crab.
It opened in 1934 as Nelson Crab and Oyster. The family-owned business was the first West Coast crab cannery.
Nelson Crab is known for its fresh Pacific Northwest seafood including Dungeness crab, wild salmon, and Albacore tuna — you can get it fresh, frozen, or canned. Check out the retail market called The Porch for fun décor and gifts. 1 Dock St., Tokeland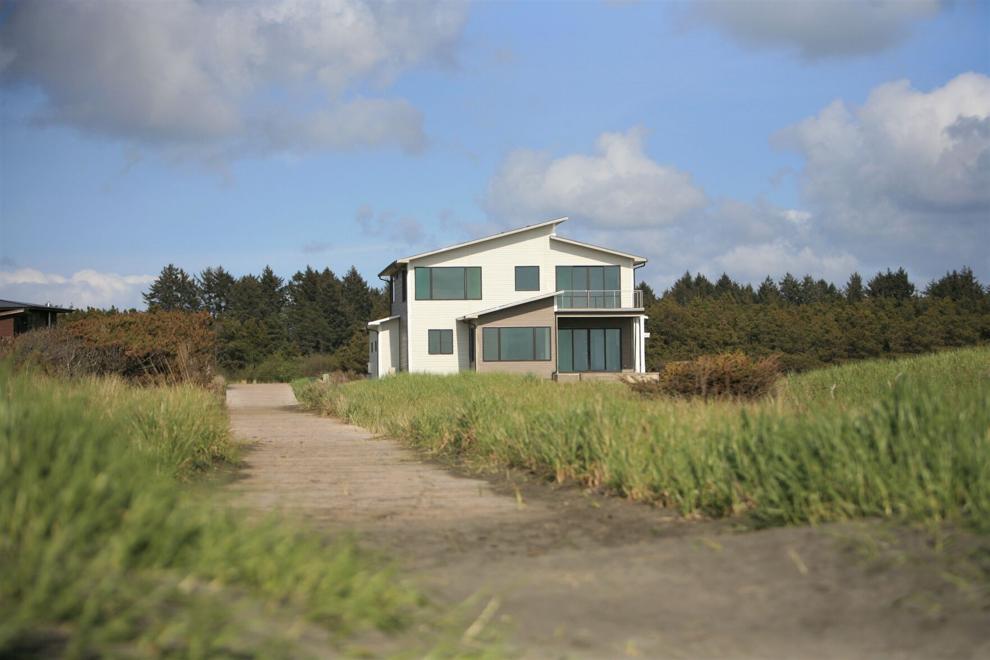 New Oceanfront Homes at Westport's South Beach
Maybe you are in the market for a second home or are considering moving to the beach full-time.
Cohasset Beach South is a growing beach neighborhood currently under construction on the southern end of Westport.
Imagine fresh ocean breezes from spacious, open, and modern floor-plans boasting top-of-the-line interior features. Thirty-one high-quality oceanfront and ocean view homes are slated for the project. Learn more here.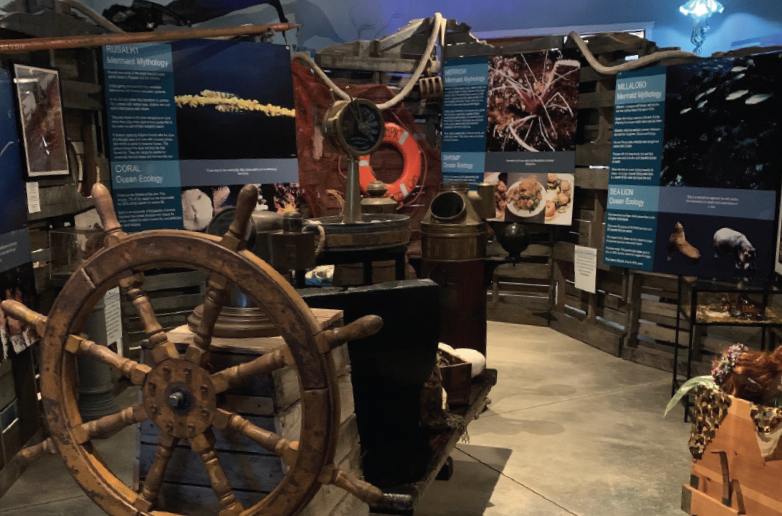 Mermaids, Wine, and More
About 30 minutes north of the Tokeland Hotel is the International Mermaid Museum on the grounds of the Westport Winery Garden Resort.
Visitors can discover the world of mermaids while viewing stunning underwater photographs of sea life and learning about ocean ecology.
On the grounds, also check out the Ocean's Daughter Distillery, Sea Glass Grill, and Westport Winery.
Don't forget to don a mermaid tail and take a photograph to take home.
And be sure to spend some time exploring the expansive 15-acre outdoor gardens full of statues and sculptures, many created by local artists. You can't miss the white lighthouse that will beckon you to stop and explore. 1 South Arbor Road, Aberdeen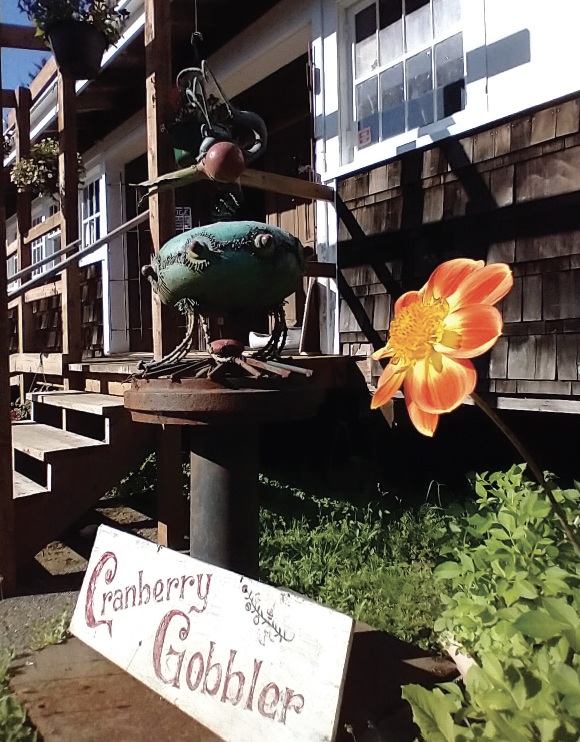 Learn the History of the Cranberry Coast
Cranberry bogs can be seen along much of the car ride to Tokeland — that's why the area from Westport to South Bend is nicknamed the Cranberry Coast. You can visit the Furford Cranberry Museum in Grayland to learn more and see a Furford Picker, invented in 1957 by Grayland's Julius Furford to harvest the little red fruit. 2395 SR 105, Grayland