Cathay Pacific Black Friday deal: Book flights to Taipei and Bangkok from LA for under $700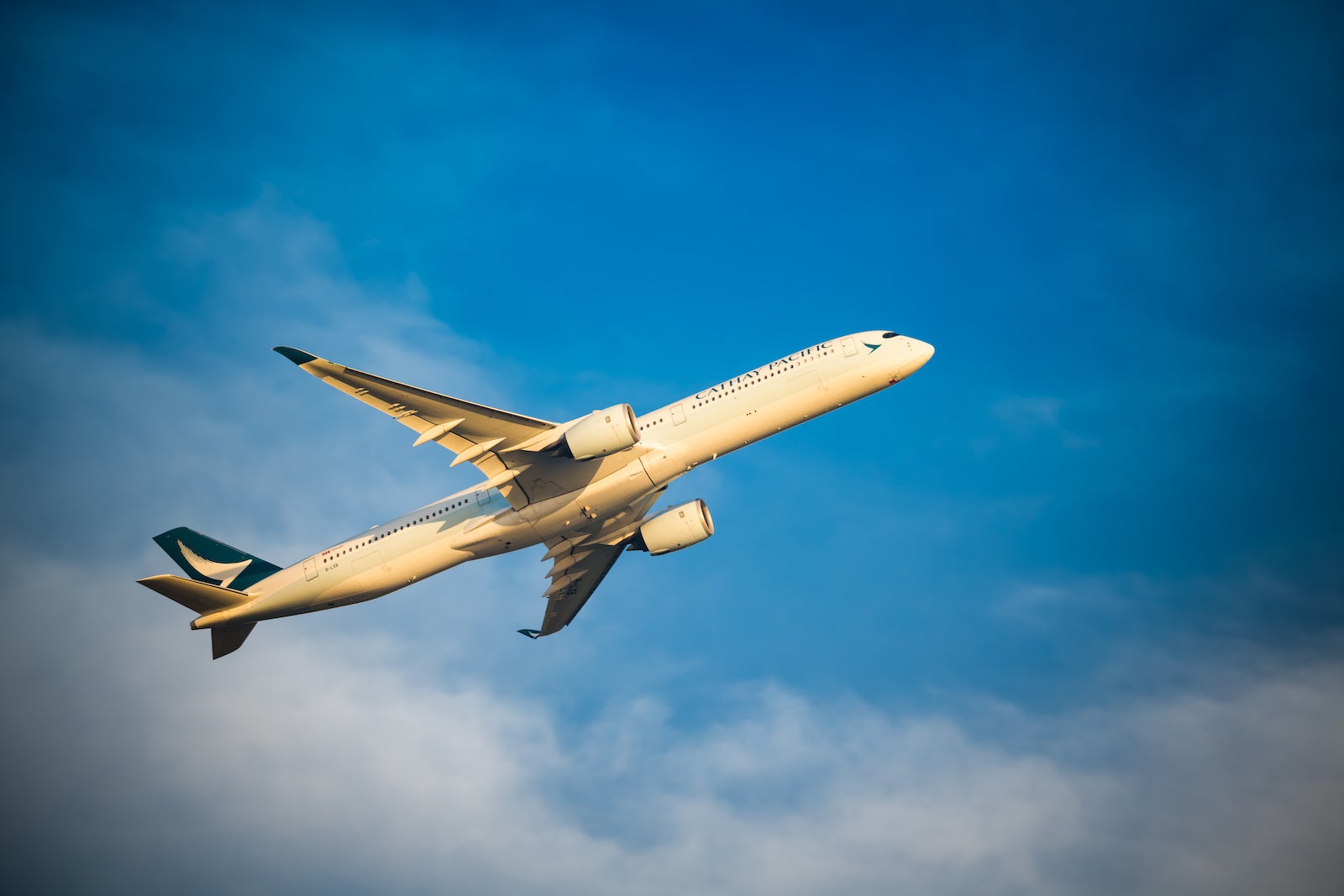 If you've been itching to plan a trip to Asia for 2023, you're in luck. Cathay Pacific has significantly marked down flights to Taipei, Taiwan, and Bangkok from Los Angeles.
You can fully immerse yourself in the rich cultures and histories that Taipei and Bangkok have to offer — from night markets to some of the world's tallest skyscrapers and gilded temples.
Fares for Taipei start at $680 and fares to Bangkok start at $686. These fares are part of Cathay Pacific's larger Black Friday deal, which offers discounts to many cities in East and Southeast Asia. However, we found that the fares from Los Angeles to Taipei and Bangkok were some of the cheapest featured in this bundle of flights.
The Cathay Pacific Black Friday sale lasts until Nov. 28 at 9:59 p.m. PST, so you'll also have some time to plan your trip.
Deal basics
Airline: Cathay Pacific.
Routes: Flights from Los Angeles.
How to book: Book your tickets directly on Cathay Pacific's website.
Travel dates: Scattered availability from January through May.
Book by: Nov. 28 by 9:59 p.m. PST.
Thank-you to Scott's Cheap Flights for finding this deal. At $49 a year, the Premium membership features discounts of up to 90% and comes with a 14-day free trial. The Elite membership also scouts premium, business-class and first-class deals.
Sample flights
Despite the limited availability from just Los Angeles, this Cathay Pacific Black Friday deal is still worth booking if you live in the area since flights to Bangkok and Taipei can cost upward of $1,000.
Here are the discounted flights you can take from Los Angeles:
Cathay Pacific: Los Angeles International Airport (LAX) to Taoyuan International Airport (TPE), starting at $680 (includes a layover in Hong Kong).
Cathay Pacific: LAX to Suvarnabhumi Airport (BKK), starting at $686 (includes a layover in Hong Kong).
One of the great things about this Cathay Pacific offer is its flexibility — you have until Nov. 28 to book your tickets, and you can book a trip anytime from January to May.
Sign up for our daily newsletter
For flights to Taipei and Bangkok, we found that the weeks of Jan. 29 and Feb. 5 have the lowest fares.
These cheap Cathay Pacific fares are for economy class.
The Cathay Pacific Light option, for example, offers the lowest possible fare for a Jan. 31 trip to Taipei. The Light fare does not include seat selection and has additional fees if you decide to make changes to your ticket. Additionally, the fare allows you to bring one carry-on and one checked bag.
As for seat selection, a standard seat can cost anywhere from $12 to $45. The standard seats are more expensive when flying from Los Angeles to Hong Kong, and are cheaper from Hong Kong to Taipei.
You can also opt to purchase an extra-legroom seat, which can range from $45 to $195. The more expensive seats are also reserved for flights between Los Angeles and Hong Kong.
Maximize your purchase
When purchasing your tickers, it's better to use a card that earns bonus points on airfare purchases like The Platinum Card® from American Express (5 points per dollar on airfare booked directly with the airline or through American Express Travel, on up to $500,000 on these purchases per calendar year), Citi Prestige® Card (5 points per dollar on airfare), Citi Premier® Card, Chase Sapphire Reserve (3 points per dollar on airfare), American Express® Gold Card (3 points per dollar on airfare when booked directly with the airline or through Amex Travel) or the Chase Sapphire Preferred Card (2 points per dollar on travel). See this post for more on maximizing airfare purchases.
The information for the Citi Prestige Card has been collected independently by The Points Guy. The card details on this page have not been reviewed or provided by the card issuer.
Bottom line
While the cheapest fares to places like Taipei and Bangkok are only available from Los Angeles, Cathay Pacific has other offers to places like Singapore and Ho Chi Minh City, Vietnam, as part of its wider Black Friday deal.
Flying to Taipei and Bangkok can otherwise be an expensive endeavor, and Cathay Pacific has discounted its fares to these two cities by as much as 41%, so now is the best time to seize this Black Friday deal and book those flights.