Best beginner cameras 2023: Canon, Sony, Nikon and more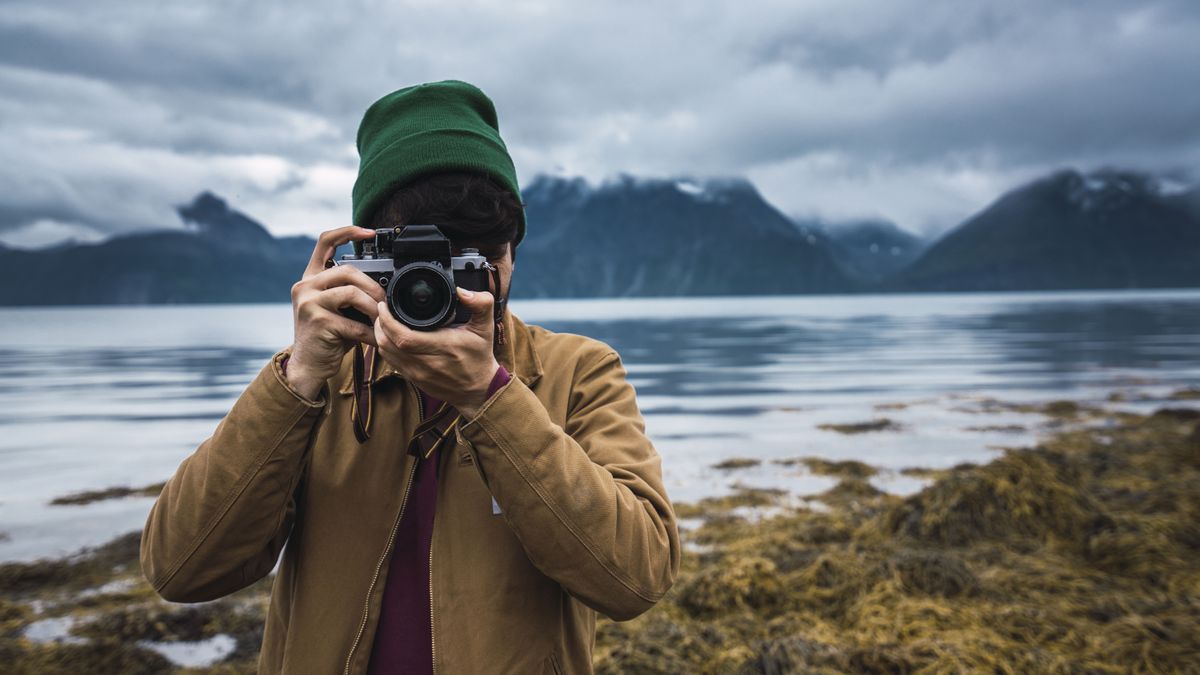 The best beginner cameras should offer great optical quality at an affordable price. But with hundreds of models to choose from it can be hard to pick the right one. That's why we've tested and reviewed a wide selection of entry-level cameras to show you the best models available, saving you the trouble of sifting through specs and comparison tables. The models in this guide all provide a fantastic combination of high-quality features with easy-to-use interfaces, a range of shooting options, and, most importantly, offer excellent value for the money.
Beginner cameras tend to sit at a reasonably affordable price anyway. Still, quite often, you'll find that retailers run deals and discounts to lure you into spending money with them, which is a great way to save money buying photography equipment when purchasing your first camera. Keep an eye on our camera deals page, as when we find genuine deals worth looking at; we share them with you immediately. Don't forget it's Amazon Prime Day next month, so you'll likely see heavily discounted items during that sale.
If you don't think of yourself as a beginner, a camera that is a little more sophisticated or made for more professional work might be more appealing to you. In that case, you might want to look at our other guides, such as the best mirrorless cameras, best cameras for astrophotography, or simply our more general guide to the best cameras for photos and videos.
---
Best beginner cameras 2023
Best beginner cameras 2023 ranked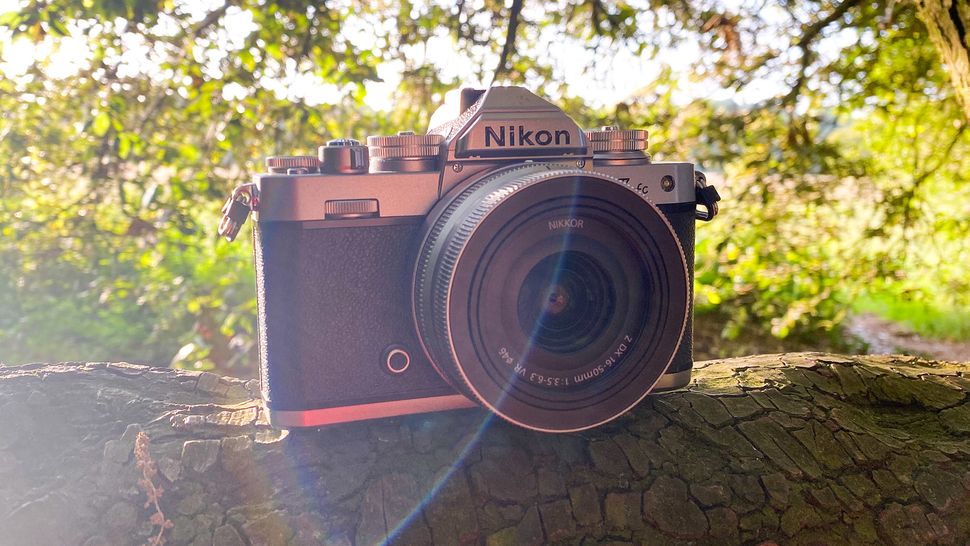 The aesthetic design is the first thing that strikes you about the Nikon Z fc. Retro in style, bringing back fond memories from previous decades of the brand's products. It is a stunning camera that seamlessly blends old and new thanks to its sleek design and added modern functionality. The camera body also feels solid and of excellent quality.
The mirrorless camera system is lightweight but powerful and reliably delivers top-notch results in various settings. This is one of the most remarkable and enjoyable entry-level cameras, though we think the camera might benefit from weatherproofing and more lens choices.
When we reviewed the Nikon Z Fc, we were impressed at this camera's capabilities. When you hit the power button, the camera is ready to go in less than a second, which is perfect for situations where you need to act fast to capture a shot. We liked the touchscreen's responsiveness and were surprised at how quiet the focusing and shutter sound was. Again, perfect for discreet/candid photos. The ISO performance was much better than we had expected, too. The Nikon Z Fc perfectly balances functionality and a charming retro appearance.
---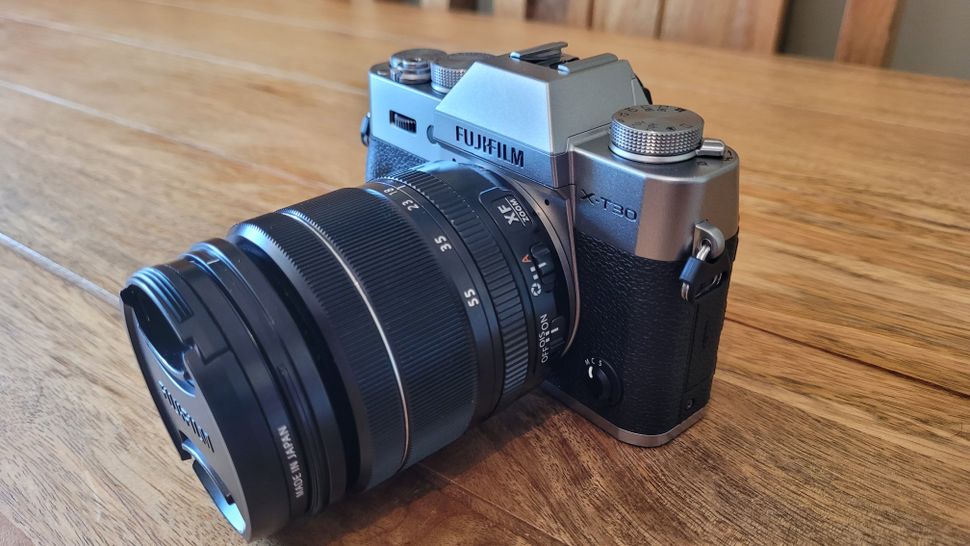 The entry-level Fujifilm X-T30 II is a fantastic replacement for the Fujifilm X-200, which used to sit on this list (but was discontinued and became harder to find). In our Fujifilm X-T30 II review, we loved its stylish retro design similar to the X-200 but with improved capabilities to create even more beautiful, colorful shots. Not to mention it's also an excellent choice for creative filmmakers. It offers good value for money and is feature-packed. This camera is ideal for on-the-go shooting, travel photography and shooting landscapes.
It includes a whopping 18 built-in user interface aids and film simulations; each explained in-camera to assist filmmakers in selecting the best option depending on the shot. Like many beginner cameras, you can quickly minimize your workflow with in-camera editing. You can add grain, clarity, color depth, adjust white balance, and more before the images leave your camera.
It couldn't be easier if you're ready to transfer your images onto your smartphone or tablet. The Fujifilm Camera Remote App lets you do this with just two clicks.
One drawback of this camera is that the screen tilts rather than being fully articulated. Suppose you frequently use a gimbal or want to do photography that involves shooting low to the ground — the comparable Canon Rebel SL3/250D with its articulating screen might be a better option.
---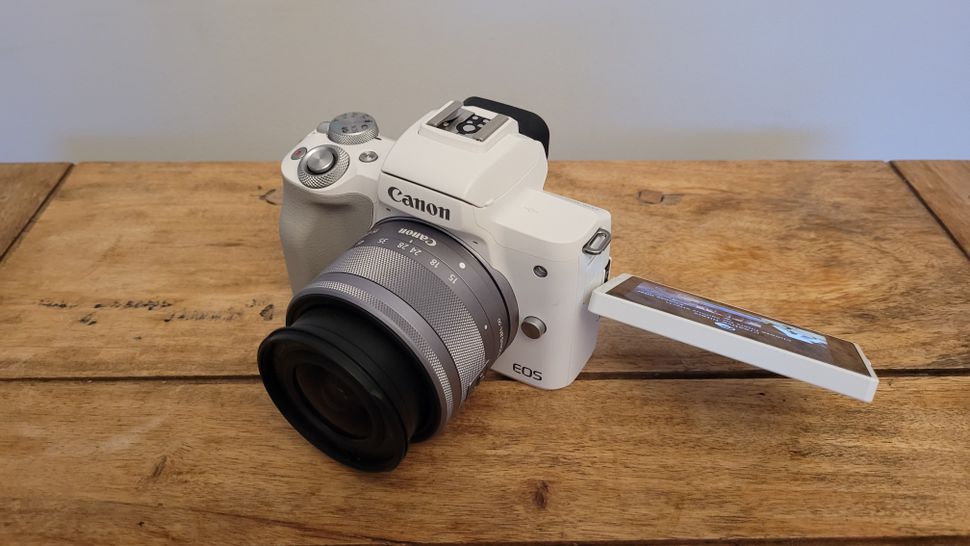 The M50 Mark II has received several worthwhile upgrades, many of which are subtle, but the autofocus and auto-shooting modes stand out the most.
In our Canon EOS M50 Mark II, we were impressed with the face-tracking and detection capabilities of the camera, which made taking photos or videos of people completely effortless, even while they were moving around the frame. It also has live streaming, which enables you to stream directly to YouTube while using Wi-Fi, and a vertical video mode, which could be a significant time-saving asset for those who like to vlog and create social media content.
Although there's a microphone input, the camera doesn't have a headphone socket — a strange omission, and the sensor crops 4K video quite considerably. This and the quick battery drain while in video mode means that vloggers or filmmakers may want to look elsewhere (unless they will be plugged into power when filming). That said, this could be your model if you're a skilled shooter looking for a quick, small, and user-friendly video camera.
---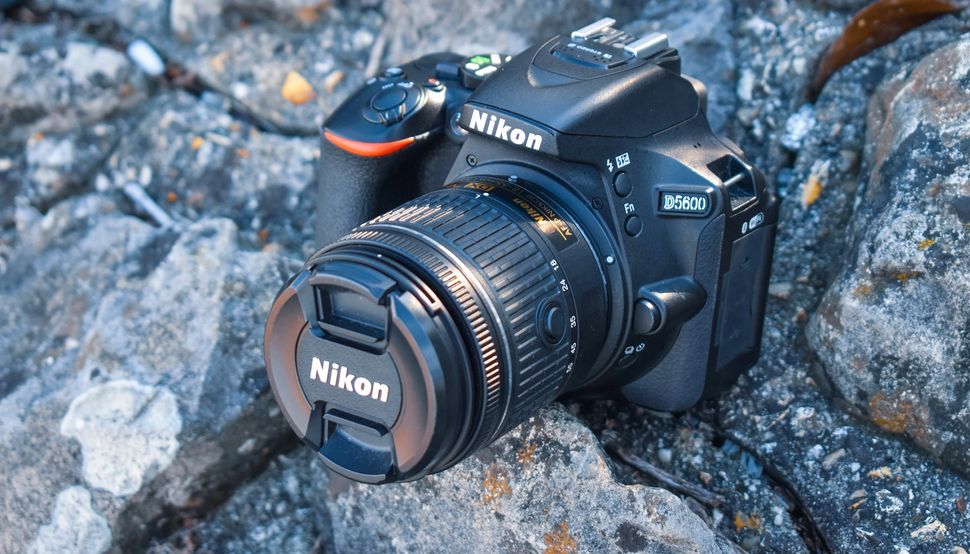 In our hands-on Nikon D5600 review, we were impressed by the camera's ability to capture stunning photographs right away, and, despite its age, it is still reasonably small, light, and portable. With a 39-point focusing system and a live-view mode, this mid-range model takes excellent pictures and is a pleasure to use.
It also has a functional tilting touchscreen that works well regardless of the angle you set for it, which is extremely helpful for improving flexibility and comfort when shooting at lower angles. Like some newer models, you can touch the LCD screen to take a photo (in addition to using the shutter button).
The Nikon D5600 deserves recognition for keeping up with more recent models in terms of excellent image quality and fast processing, even though it's over seven years old. Although Nikon discontinued it in 2022 and now promotes it as an 'old product,' it's still a fantastic camera; Nikon is just focusing on newer models. As it's been discontinued, you can pick up a new body for a very reasonable price.
---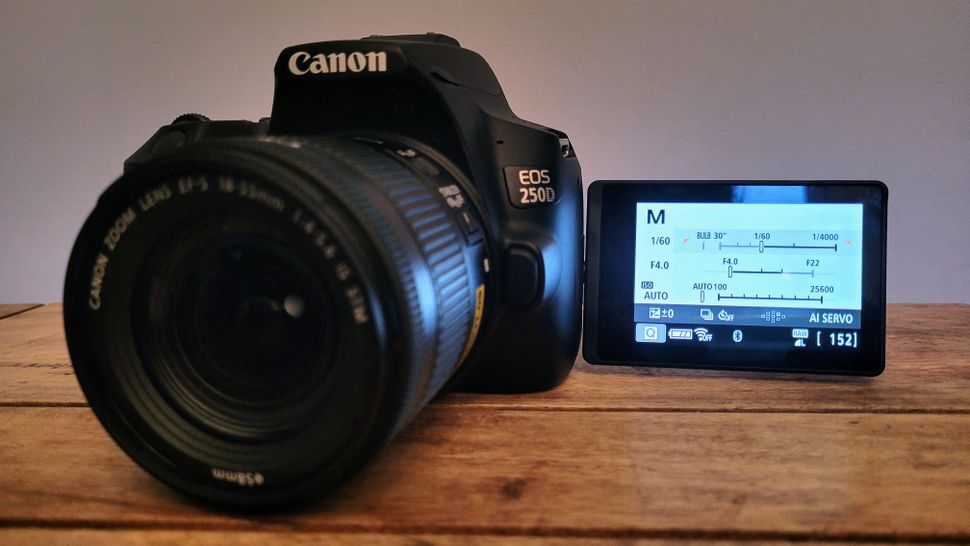 The Canon EOS Rebel SL3, also known as the 250D in the UK, has a sensor and image system largely similar to Canon's EOS M series of mirrorless cameras. It also has an optical viewfinder, which many users prefer over seeing their image on an electronic viewfinder which is essentially a small screen in the same housing.
Ergonomically, the camera is simple to operate and navigate. It feels solid and 'chunky,' yet smooth and comfortable in the hand. In our Canon EOS Rebel SL3/250D review, We thought it was a fantastic choice for budding photographers and videographers looking for something small and lightweight — take it wherever you go without sacrificing space for other things.
The SL3 has Bluetooth and Wi-Fi connectivity for simple image transfer to a smartphone or tablet. With this model, you can even manipulate photographs in the camera itself, and it offers a handy tutorial mode to help beginners get the perfect shot. To publish your edited images quickly, you can also add various filters and effects like sepia and the fish-eye effect to eliminate the need to do any post-processing.
More advanced photographers will appreciate that this is a fairly basic setup intended for those just starting out and possibly without much understanding of settings. Still, it does have 4K video and a fantastic live mode. Aspiring travel photographers, in particular, will adore this lightweight, small camera. The Rebel SL3 is flexible and versatile, and we highly recommend it as a fantastic first camera.
---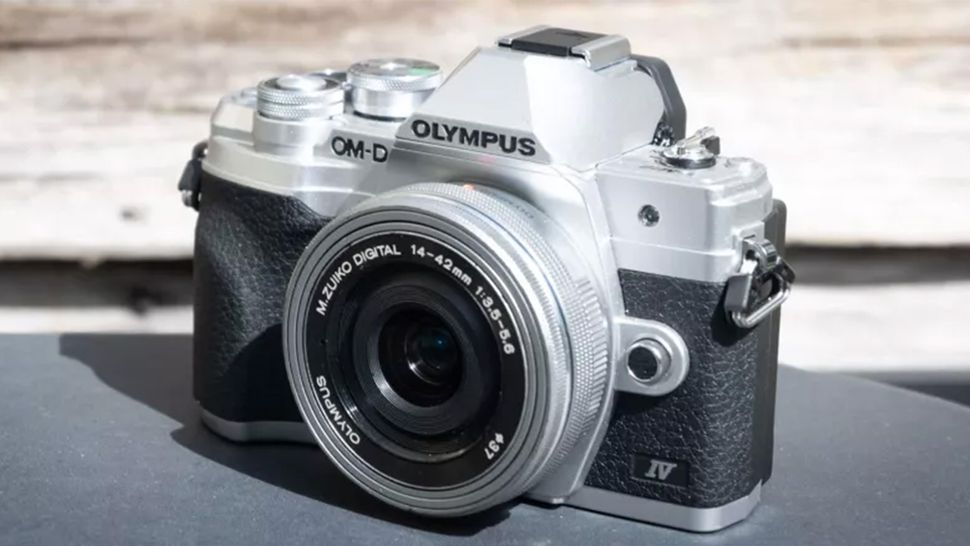 This entry-level camera from Olympus is designed for beginners who would prefer a mirrorless over a DSLR camera. As we discovered in our Olympus OM-D E-M10 Mark IV review last year, this stylish little camera balances quality and usability with a beginner-friendly user interface.
In both RAW and JPEG modes, the 20-megapixel sensor produces clear, balanced photos, and it offers 21 'scene modes' that tweak the settings to deliver the best shots in given environments (without the need for post-processing). WiFi and Bluetooth are available for easy file sharing, and the camera offers good image stabilization capabilities.
Although an articulating touch screen on the back would have made it easier to point the camera upwards for astrophotography or when utilizing gimbals for shooting, we loved its classic design.
The OM-D-E-M10 Mark IV is an affordable camera with impressive features, is easy to use, and offers superb performance. This model is a great option if you're still taking pictures with your smartphone but would prefer a camera to advance your photography skills.
---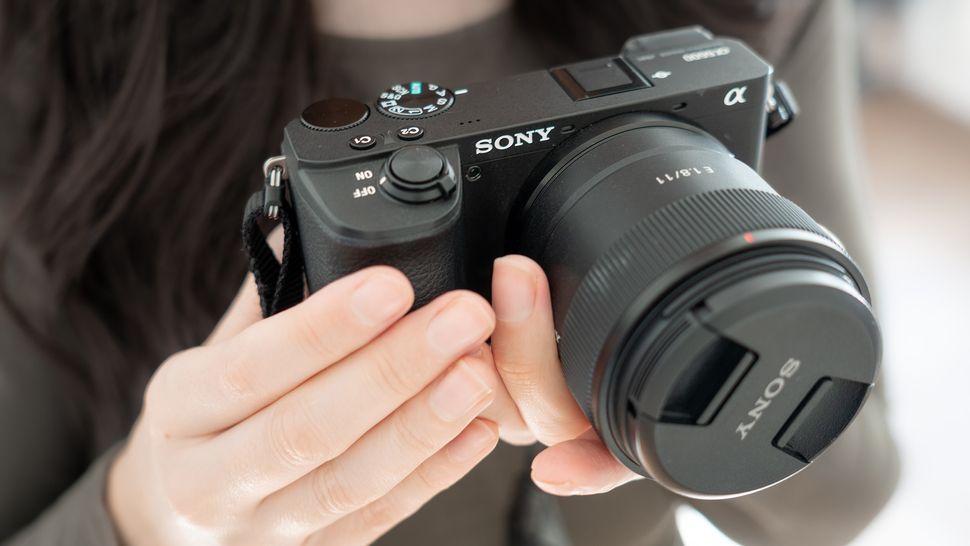 The Sony A6600 is the latest in Sony's Alpha range of crop sensor cameras. Although it is more expensive than average for a beginner's camera, we believe it is well worth the cost, given the sheer number of features and the results it can produce. Beginner photographers with a bigger budget looking for a camera that can do everything will find the Sony A6600 an excellent choice.
This camera features Sony's famous fast hybrid AF with real-time tracking for human and animal eyes, which we tested in our Sony A6600 review. It offers breathtaking image quality and boasts 5-axis image stabilization, which is rare for crop sensor cameras. Because of its larger battery and serious 4K HDR (HLG)2 movie shooting, it is excellent for photography and videography. Not to mention it has a flip-up screen, making it suitable for vlogging, too. Although, for the price, we'd have loved the screen to be fully articulating.
It is marginally heavier (though not substantially) than some of the other APS-C cameras in the lineup. However, it's still far smaller and lighter than the full-frame Alpha range, making it a fantastic travel camera. This camera would be an excellent option if you want something in a smaller package that's as good as a full-frame setup with just as many megapixels.
---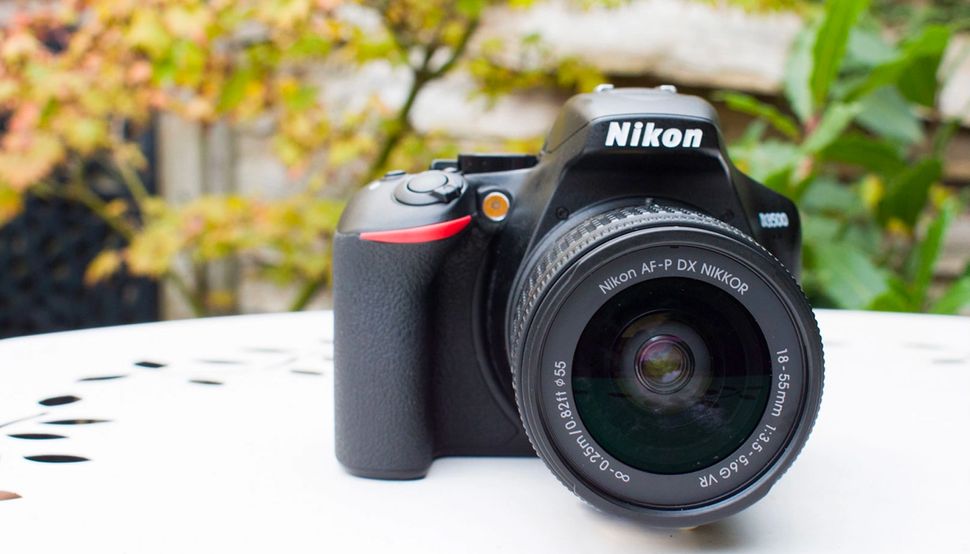 As we mentioned in our Nikon D3500 review, we think that this camera offers outstanding value for the money and is among the most capable entry-level beginner cameras available on the market. Despite its drawbacks, a good kit lens, quick operation, and a compact design are always worthwhile purchases for aspiring photographers.
It does lack some of the features you'll find higher up in the range and the camera has limited scope for growth and development, but for users that will practice photography as a part-time hobby, this is suitable thanks to its Guide Mode. So if you know you'll want to advance your photography skill and experiment with creativity further down the line, you may want to look at an alternative model.
---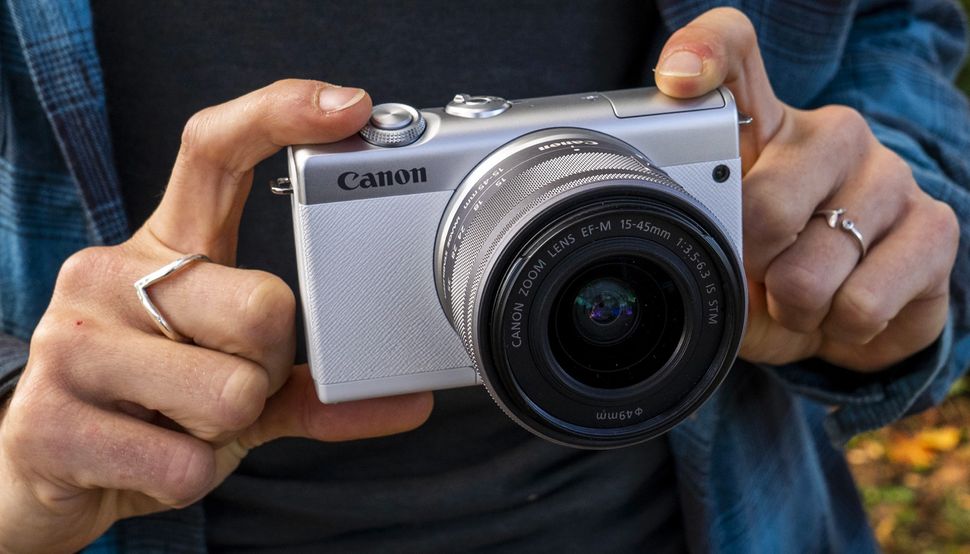 Although it won't be winning any awards any time soon, the Canon EOS M200 still does a fine job if you're looking for a small, light camera that won't break the bank but still delivers good results. It's primarily designed for smartphone users who are looking to take their photography skills to the next level.
The question is; does it have enough features to satisfy beginner photographers? In our Canon EOS M200 review, we noted that the RAW files are rich with a characteristic warm tone, and the camera also does a decent job of capturing detail, although not amazing. 
This camera would be better suited for someone wanting to get into more general point-and-shoot photography rather than any specific genre like sports or astrophotography because its ISO handling in low light isn't particularly impressive. That said, it does have great autofocus and face-detection capabilities.
---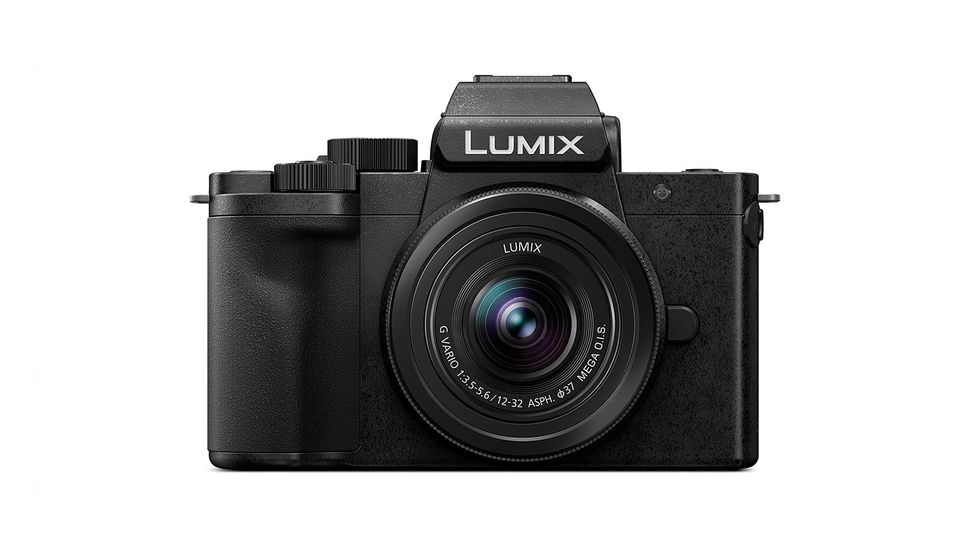 The Lumix series of cameras from Panasonic are all micro four-thirds setups, which means that they have a special sensor size that is smaller than an APS-C crop sensor and as a direct result, allows for the body to be as portable as possible. The mirrorless G100 is a compact, light (412g) camera that's a great option for content creators. It has a big grip for secure and comfortable use when traveling, an extended display that makes it simple to compose your video while monitoring what is being filmed, and a built-in microphone. It feels solid and well-built in the hand despite its small size.
It's clear that this camera is marketed for vloggers. Content creation is made considerably easier by its directional tracked audio, face detection, selfie shooting mode, and hybrid 5-stop image stabilization, albeit 4K films are only supported for a maximum of 10 minutes at a time, which may be a deal-breaker for people who want to shoot longer material.
Like many beginner cameras, in-camera editing and filters minimize workflow and allow you to share your content in next to no time.
---
Best beginner cameras 2023: FAQ
Which is the best beginner camera?
We've chosen the Nikon Z fc as our overall best beginner camera because it comes in at a moderate price for beginners and is stylish to look at as well as responsive to operate. Also in our number two spot the Fujifilm X-T30 II might be more your flavor if you're a content creator and need a vast amount of in-body customization and a fast, simple file transfer option.
However, choosing the best camera for beginners is essential when learning about the art form and wanting to develop your unique style. Get it wrong, and you could become frustrated and quickly lose interest. Before choosing a camera or even starting the search for one, it's a good idea to think about the type of photography you want to concentrate on in the long run.
Some setups without image stabilization and 4K video are better suited for stills photography when paired with one of the best tripods. Other models are more appropriate for vlogging and content creation, or more professional work. These tend to include features such as 4K video, face detection, fast autofocus and articulating screens for getting the all-important angles you want. These features make shooting on the go much easier and minimize editing time.
What is the best beginner camera for videography?
Whether you're just starting out posting videos online and need a beginner camera for YouTube or TikTok or you just want to delve into the world of video as much as (or more than) stills photography there are some key models to look at.
We'd recommend the Sony A6600 if you need great autofocus and tracking whilst retaining compactness and portability. Or if you want to save some money, aren't fussed if it's a mirrorless or DSLR and can still shoot 4K video take a look at the Canon EOS Rebel SL3 / 250D.
What is the best beginner camera for landscapes?
If it's pure image detail you want, then opt for the Fujifilm X-T30 II as it has the highest stills image resolution on this list (26MP). But if high resolution isn't the first port of call the Olympus OM-D E-M10 Mark IV Micr-Four-Thirds camera is a strong contender because of its compactness and portability.
There's no one-size-fits-all when it comes to beginner cameras and while some models are great at landscape photography, they'll also be equally adept in other fields such as portraiture, astrophotography, wildlife and more.
How much does a beginner camera cost?
In the region of $600 to $1300 is a reasonable price to pay for a beginner camera. Digital cameras for beginners often sit at a low price point because new photographers may not know if they're going to commit to photography full-time, or just want a slight upgrade in image quality from their smartphone or tablet.
Of course, there are a range of beginner cameras with increasingly more complex features and tools but those who want to progress should keep an eye out for cameras that offer the ability to shoot in RAW file format and have a full manual mode to control aperture, shutter speed and ISO sensitivity independently.
How we test the best beginner cameras
To guarantee you're getting honest, up-to-date recommendations on the best cameras to buy here at Space.com we make sure to put every camera through a rigorous review to fully test each product. Each camera is reviewed based on a multitude of aspects, from its construction and design, to how well it functions as an optical instrument and its performance in the field.
Each camera is carefully tested by either our expert staff or knowledgeable freelance contributors who know their subject areas in depth. This ensures fair reviewing is backed by personal, hands-on experience with each camera and is judged based on its price point, class and destined use. For example, comparing a 60MP full-frame mirrorless camera to a sleek little crop-sensor DSLR wouldn't be appropriate, though each camera might be the best-performing product in its own class.
We examine how easy each camera is to operate, whether it contains the latest up-to-date imaging technology, whether the cameras can shoot high-quality stills photos and high-resolution video and also make suggestions if a particular camera would benefit from any additional kit to give you the best viewing experience possible.
With complete editorial independence, Space.com are here to ensure you get the best buying advice on cameras, whether you should purchase an instrument or not, making our buying guides and reviews reliable and transparent.