Aer Lingus deal: Score round-trip flights to Dublin for as low as $407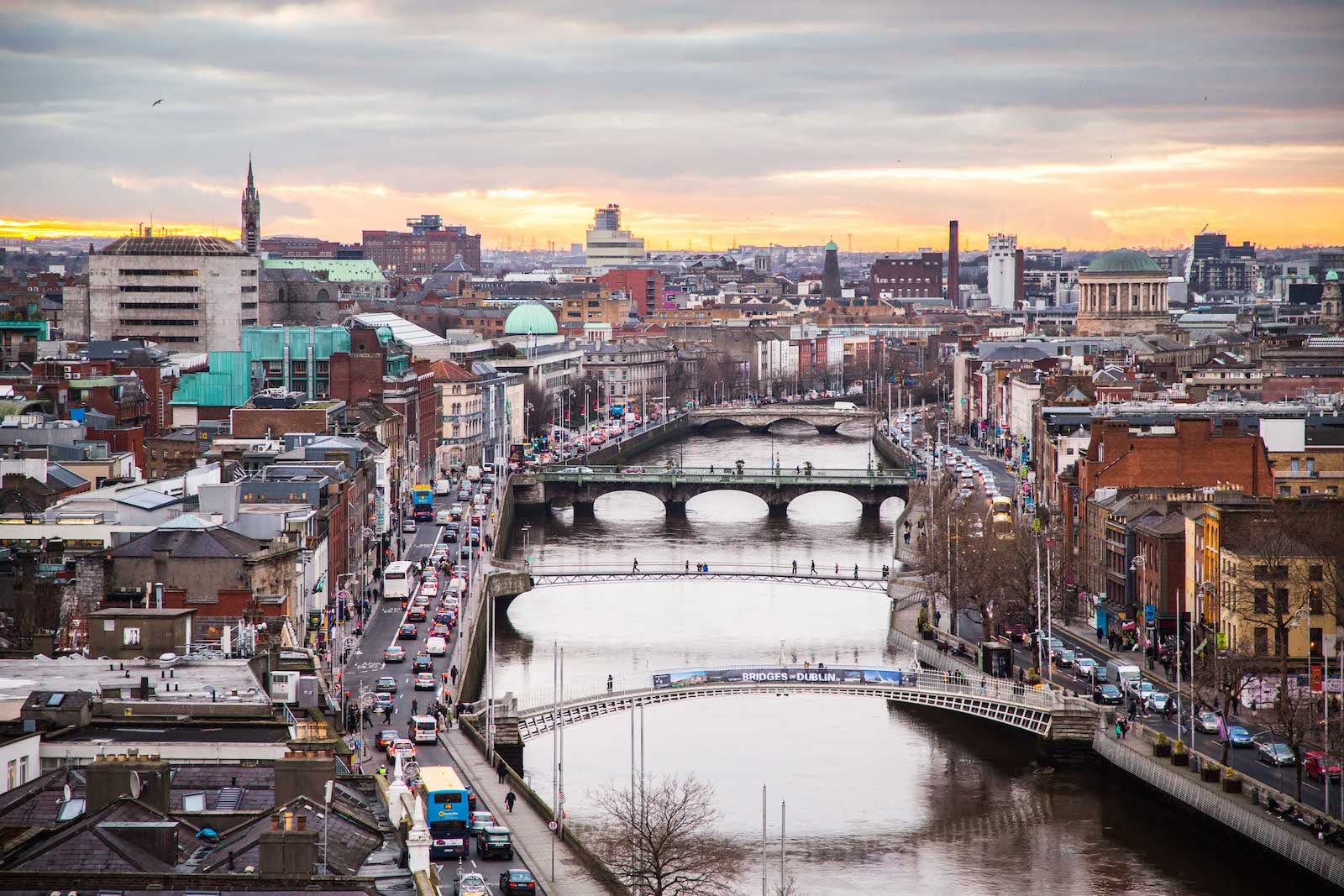 Soon you can enjoy the pubs and tour Dublin's many cathedrals: Round-trip flights to the Irish capital city are starting at $407.
Lately, multiple airlines have been offering bargain fares to Europe. Now, Aer Lingus is offering a slate of flights from multiple U.S. cities on sale, allowing you to visit Dublin in spring, fall or winter. Plus, flights to Ireland otherwise can cost upward of $900, depending on the time of the year, so you're saving a ton on airfare with these flights.
These fares are only expected to last for the next one to two days, so snag your tickets as soon as possible.
Deal basics
Airline: Aer Lingus.
Routes: From Boston, Chicago, Los Angeles, Miami, Newark, New York, San Francisco and Seattle to Dublin.
How to book: Search through Google Flights for your ideal dates, then book directly with the airline of your choice.
Travel dates: March through May and September through December; includes some routes on Thanksgiving but excludes Christmas and New Year's Eve.
Book by: The next one to two days.
Thank you to Going for finding these deals. The site's Premium membership — costing $49 per year — offers discounts of up to 90% and includes a 14-day free trial. The Elite membership also sources premium economy, business-class and first-class deals.
Sample flights
Aer Lingus has ample availability for flights to Dublin — not only can you fly from a variety of major U.S. cities, the travel dates are also fairly flexible. There's availability during the spring, fall and winter.
Here's a list of the discounted flights to Dublin:
O'Hare International Airport (ORD) to Dublin Airport (DUB), starting at $407.
Newark Liberty International Airport (EWR) to DUB, starting at $467.
John F. Kennedy International Airport (JFK) to DUB, starting at $467.
Seattle-Tacoma International Airport (SEA) to DUB, starting at $484.
Boston Logan International Airport (BOS) to DUB, starting at $501.
San Francisco International Airport (SFO) to DUB, starting at $527.
Los Angeles International Airport (LAX) to DUB, starting at $530.
Miami International Airport (MIA) to DUB, starting at $595.
We recommend using Google Flights to find your best dates, and then booking your flights on the airline's website. Direct airline bookings tend to be more reliable if your flight is delayed, canceled or has a booking change.
For a round-trip flight from Boston to Dublin in May, Google Flights only offers two Aer Lingus flights. One costs $501, and the other is slightly more expensive at $534.
Sign up for our daily newsletter
If you opt for the $501 flight, Aer Lingus offers a returning flight that takes off at 11:45 a.m. May 8.
While the round-trip fare from Boston to Dublin is $501 if you book directly with Aer Lingus, Google Flights may list the fare as $483 instead.
Sometimes, Google Flights advertises a different fare compared to what you would find on an airline's website due to the availability of third-party booking options. In this case, Google Flights features a variety of third-party booking sites for this flight, but you'd be better off booking your flights on Aer Lingus' website.
While you're saving a ton on airfare with these deals, remember that they only extend to basic economy, which can be restrictive. Aer Lingus' basic economy fare, known as its Saver fare, only allows passengers to bring a carry-on and includes a complimentary meal. Seat selection, checked baggage and ticket changes have additional fees.
Seat selection costs anywhere from $29.99 to $114.99 — the most expensive seats on board have the most legroom and are located in the exit rows of the aircraft.
Aer Lingus also has a range of prices for checked baggage. For example, the lightest possible checked baggage — which would weigh 44 pounds maximum — would cost $109.98 round trip.
Maximize your purchase
When it comes to booking flights, use a card that earns bonus points on airfare purchases, like The Platinum Card® from American Express (5 points per dollar on airfare booked directly with the airline or through American Express Travel, on up to $500,000 on these purchases per calendar year), Citi Prestige® Card (5 points per dollar on airfare), Citi Premier® Card, Chase Sapphire Reserve (3 points per dollar on airfare), American Express® Gold Card (3 points per dollar on airfare when booked directly with the airline or through Amex Travel) or the Chase Sapphire Preferred Card (2 points per dollar on travel). Check out this post for more on maximizing airfare purchases.
The information for the Citi Prestige Card has been collected independently by The Points Guy. The card details on this page have not been reviewed or provided by the card issuer.
Bottom line
With fairly flexible travel dates and a decent amount of availability from various major U.S. cities, these Aer Lingus deals to Dublin are worth booking. Soon, you can check visiting Ireland off your bucket list.
Even though these cheap fares are for basic economy — which can feel especially restrictive on longer international flights — it still allows you to visit Ireland without spending a ton.