8 best food trucks in Colorado Springs | Food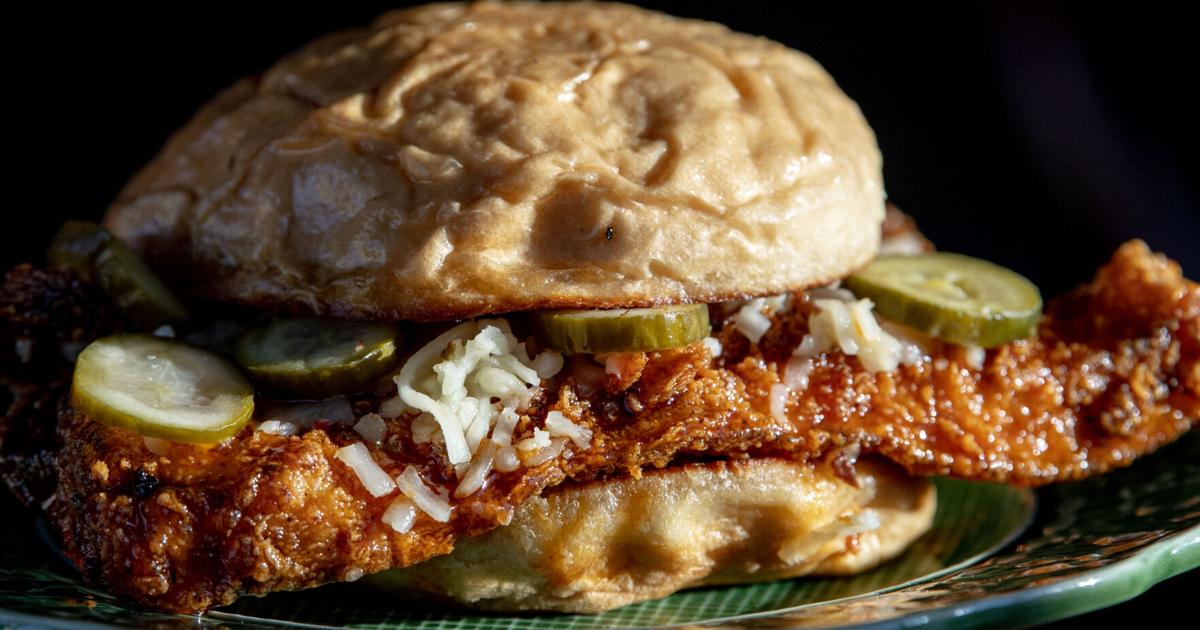 Let the summer food truck season commence.
According to votes by Gazette readers for the newly released 2023 Best of the Springs magazine, these top eight food trucks deliver in the areas of quality ingredients, superb service and overall taste. See where your local favorite lands on the list:
---
8. Williams Soul Food, LLC
If you've found yourself craving Southern cooking and soul food, stop by this food truck for smothered pork chops, fried catfish, gumbo and more.
Williams Soul Food, LLC is currently located at 4621 Austin Bluffs Parkway, according to their Facebook page. You can follow their Instagram @williamssoulfood for updates on location changes.
---
7. Cluckin Chicken Food Trailer
Cluckin' Chicken's Firecracker chicken sandwich is made with two buttermilk-soaked, hand-breaded and fried chicken tenders, pepper jack cheese…
If you want to pick up a chicken sandwich for breakfast or lunch, Cluckin Chicken Food Trailer is ready for you. Follow their Instagram @cluckinchickenfood for updates on where they're parked and for their hours.
---
6. Go Fish Food Truck
Christina Voreadis, co-owner of Go Fish Food Truck, shows the bestselling fish and chips.
For those who prefer fried fish to fried chicken, look for Go Fish Food Truck. They offer a variety of under the sea dishes from fish and chips to shrimp salad. Find out where they are through their Instagram @gofishft.
---
5. Lumpia House LLC
This food truck brings Filipino food to the Colorado Springs area. The owners are most active on Facebook, so find their menu and truck location at Lumpia House LLC.
---
4. Tepex
Tepex, owned by Chef Fernando Trancoso, offers Central Mexican cuisine and specializes in traditional tacos, according to their website. They post their locations weekly on their Instagram @tepex_by_fernando.
Chef Fernando Trancoso's food truck,Tepex Central Mexican Cuisine. Thursday, Feb. 23, 2023. (Photo by Jerilee Bennett, The Gazette)
---
3. Mateo's Food Truck
Mateo's food truck specializes in cheese steaks and even brings a southern Colorado twist with their green chili cheese steak. They update their customers on Facebook at Mateo's Catering and Personal Chef.
---
2. Roll Up
Carne asada loaded fries, brisket melt and jalapeño popper spring rolls with Roll Up drinks at Roll Up in Security. The menu at Roll Up leans …
Roll Up started as a food truck, but now has a brick-and-mortar location at 301 Main Street. They offer a variety of food including burgers, breakfast burritos, Monte Cristo rolls and more. You can find updates about their restaurant on their Instagram @rollupcos.
Reader comments:
"Tasty food, great service. Breakfast burrito is a 10/10."
"Simply amazing!"
"This my go-to spot! Perfect location, so many delicious options and a really fun experience just eating there with the murals, etc."
---
1. Chef Bob's Lobstah Trap
Chef Bob's Lobstah trap offers lobster in many different ways. There's lobster mac and cheese, lobster bisque, lobster rolls and more. They started as a food truck then later opened a brick-and-mortar location at 5660 Barnes Road Suite 148. They've kept the truck running and you can find updates on its location on their Instagram @chefbobco.
Chef Bob's Lobstah Trap, 5660 Barnes Road, Suite 148: Lobster Mac and Cheese with the Fisherman's Combo.
Reader comments:
"Feels like New England. Worth the prices."
"OMG! I'm glad I found this place!!! The seafood is incredible!"
"Love Chef Bob! Him and his wife are a pleasure and we've booked their food truck multiple times for our events."