2023 Royal Caribbean Drink Package Info, Tips, Pros & Cons
A Royal Caribbean drink package offers the choice to enjoy an unlimited amount of drinks for a fixed daily price.
The idea of having an all-inclusive beverage plan seems attractive to many people, because it's a nice way to enhance your cruise and not have to worry about running up a big bill by the end of the cruise.
You might be wondering what you get with a drink package and if it's really worth it to spend all that money on one. It's a very common question to wonder if Royal Caribbean's drink packages are worth the price, what each package includes, and when is the best time to buy your package.
Our tips and opinions are based on our first-hand experiences with the drink packages, and the current versions for this year.  Here's what you should know to decide if a beverage package is a good choice for you.
What is a Royal Caribbean drink package?
For those who are unfamiliar with it, Royal Caribbean's drink packages are a fixed daily cost plan offered on all Royal Caribbean ships so guests can budget their beverage costs in advance and (potentially) save money.  The various plans provide guests with unlimited drinks that can be used at any bar or restaurant on Royal Caribbean ships (and private destinations).  
The drink package benefits are available on the guest's SeaPass card, which any waiter or bartender can verify they have the package.
Royal Caribbean guests wishing to purchase a drink package can do so either prior to their cruise via the Cruise Planner web site or once onboard their ship. Once purchased, you must pay for the package for the duration of your cruise.  If purchased during your cruise, guests will pay for the remaining nights of their cruise.
Let's get more into the nitty-gritty of the 2023 Royal Caribbean drink package…
The drink packages can be redeemed at pretty much any restaurant or bar on a Royal Caribbean cruise ship or private destination.  There are only two places a drink package cannot be used: room service and stateroom mini-bars.
Frequent users of Royal Caribbean's drink packages become pretty adept at getting more bang for their buck on the packages, but with some advance planning, first-time Royal Caribbean cruisers can also make the most of the packages.
From time to time, Royal Caribbean may offer a drink package discount. These discounts are offered selectively and can vary in terms of how much the discount is and for which sailings they are eligible.  Nearly all discounts we have seen are offered prior to the cruise on the Cruise Planner web site.
Will these sales save you money? These discounts have the potential to add to the potential value a guest can get from a drink package, but remember any discount does not necessarily make the value proposition a drink package offers a "slam dunk" deal.
That is probably enough background on Royal Caribbean's drink packages.  You likely still have some more questions, and we will dig into them below and get them answered.  For a simple system, it can be surprisingly complex, do not feel bad if it takes some reading before you fully understand how the drink package works and whether it is a good for for your party.
Is a drink package on Royal Caribbean worth it?
Before even booking a drink package, you should determine roughly how many drinks per day you think you can and will drink over the course of your cruise.  For some folks, 5-6 drinks per day is easy, while others may think that is a lot every day of a cruise.
There's no question that a Royal Caribbean drink package can save you money if you can drink enough to make it worthwhile. Some people don't care so much about "breaking even" on their purchase, because they just like the fact they pay one price and all their beers, cocktails and other beverages are included.
It really boils down to your habits on a cruise and how much you think you might drink. 
What's included in Royal Caribbean's 2023 drink packages?
Royal Caribbean offers a few drink packages to consider.  Each package provides guests with an unlimited allotment of servings of the specific beverages their package includes.
None of the packages include mini bar items, Evian water, canned sodas, bottled juice and souvenir glassware, specialty beers as listed on bar menus, or super premium category beverages.
Refreshment Package
This drink package pretty much includes all beverages onboard that do not contain any booze.  It is popular with older children and those that like having juices, coffee and teas.
For each guests that purchases this package, it includes
Premium coffees and teas
Bottled still and sparking water
Fresh squeezed orange juice
Mocktails
Fountain sodas / Coca-Cola Freestyle beverages
Coca-Cola Souvenir Cup included
The price per night of the Refreshment Package is $29.00 per guest (excluding gratuity).
Classic Soda Package
The Classic Soda package is what was once called by many guests, "the soda card".  It is unlimited soda and quite popular with kids.  
For each guests that purchases this package, it incudes
Fountain Soda and refills in any venue
Coca-Cola Freestyle beverages
Coca-Cola Souvenir Cup included
The price per night of the Classic Soda Package is $12.99 per guest (excluding gratuity).
Deluxe Beverage Package
Royal Caribbean offers just one unlimited alcohol package, the Deluxe Beverage package.
It offers "the best of both worlds," with access to nearly the entire stock of beverages with or without liquor. Enjoy virtually unlimited combinations on everything from cocktails with top-shelf spirits to premium teas and every beverage in between.
For each guests that purchases this package, it includes
Cocktails, spirits, liqueurs
Beer
Wine (by the glass)
Mocktails
Premium coffees & teas
Fountain sodas / Coca-Cola Freestyle beverages
Coca-Cola souvenir cup included
Bottled still and sparkling water
Fresh squeezed juices
40% discount on wines under $100. Wines above $100 will receive a 20% discount.
The Deluxe Beverage Package includes drinks with liquor up to $14 in value.  Drinks that are served in a souvenir cup/glass/mug and/or drinks served inside fruit (i.e. pineapples) are not included with the drink package, however a portion of the drink price is subsidized by the beverage package.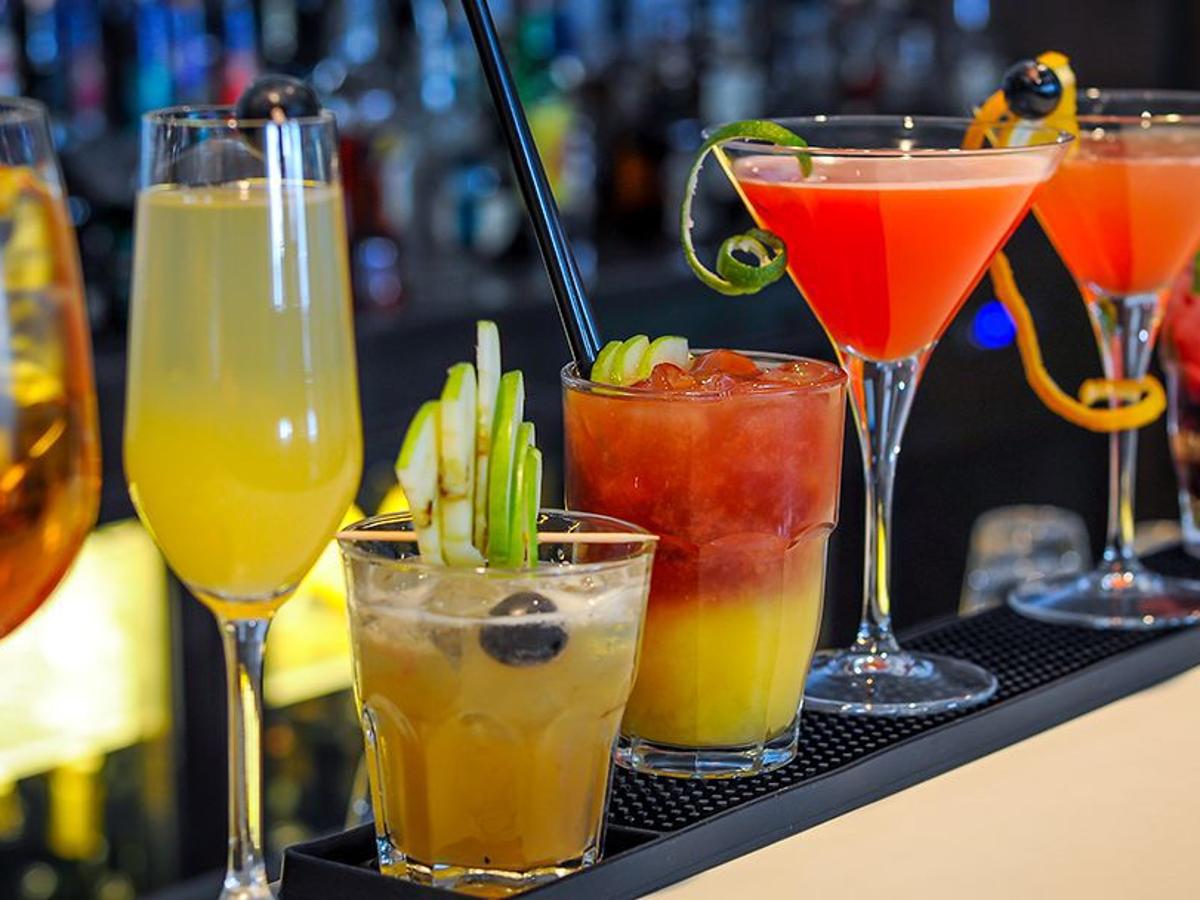 The price per night of the Deluxe Beverage package varies from ship to ship, and sailing to sailing. Royal Caribbean seems to employ a variable pricing model that considers time of year, ship class and other factors in offering the price of the drink package.
Due to the varying prices across the fleet, we hesitate to publish any kind of pricing here. If purchased prior to your cruise on the Cruise Planner site, the Deluxe Beverage package often costs between $48 – $79 per guest, per night (excluding gratuity). The price will be higher if purchased onboard, usually between $63 – $89.00  per guest, per night.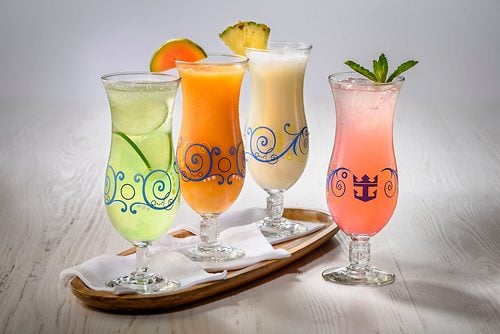 One significant recent change to the Deluxe Beverage package is all Royal Caribbean passengers 21 years of age and older (18 years in Australia and the U.K) are  required to purchase the Deluxe Beverage Package if at least one other person in their cabin has one.
If the other adult(s) in the same stateroom do not wish to purchase a Deluxe Beverage Package, you can call Royal Caribbean and ask for an exemption.  Usually, Royal Caribbean will allow the other adult(s) to purchase a less-expensive drink package, such as the Refreshment Package.
Coffee Card
If all you want are lattes, espresso, or something stronger than regular coffee, then perhaps Royal Caribbean's Café Select Coffee Card is the right choice for you.
Unlike the other drink packages, the coffee card is not unlimited.  Instead, you get a physical card that will be punched every time you use the card.  Each card is good for 15 punches.
For every brewed coffee you order, the barista will punch a hole in the card to note how many of the drinks you've ordered.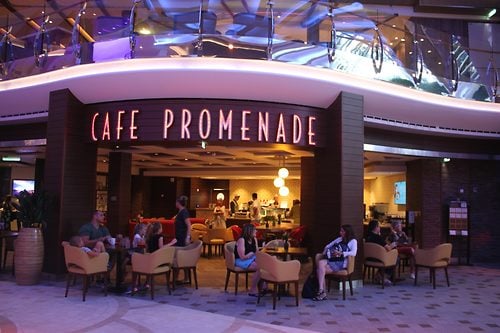 You can use the coffee card at Royal Caribbean coffee locations, such as Cafe Promenade or Cafe Latte-tudes. It does not work at freestanding Starbucks kiosks.
Royal Caribbean usually prices the coffee card at $31 per card.
Another difference from the other drink packages is you are allowed to share the coffee card benefits with another guest.
Is there a limit on Royal Caribbean drink packages?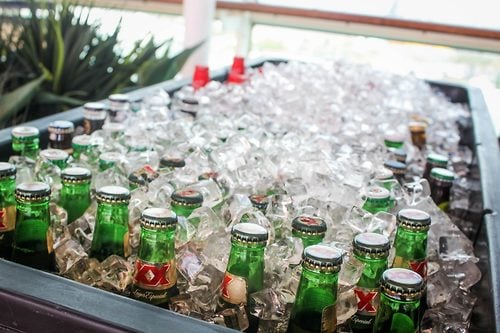 There is no limit on a Royal Caribbean drink package in terms of how many drinks a guest may consume in a day or throughout the cruise.
The only limit on a drink package is that you may only order one drink per order, per drink package.
If multiple people are ordering a drink with a drink package, the bartender or waiter may take each guests' SeaPass card to place the order.
There are a few other drink package rules that you should be aware of as well.
Is it worth getting the drink package on Royal Caribbean? – Pros and Cons
We have used Royal Caribbean's drink packages on a number of occasions and we have also paid out of pocket for our drinks on even more cruises.  The drink package has an equal number of fans and critics.  We tend to fall somewhere in the middle, disagreeing with both extremes. We think the drink package has its pros and its cons, so let us take a look at some of them!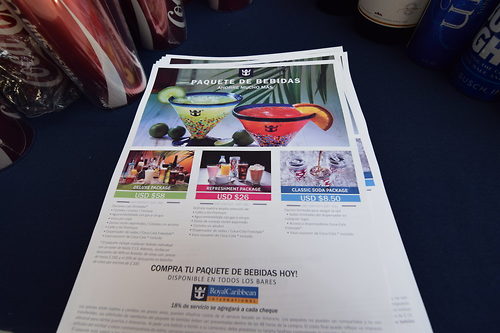 Savings – You can save money with a drink package (versus paying for each drink a la carte), but you have to be a certain kind of drinker and not waste the daily package benefits.  If you are someone that enjoys having many drinks every day, it can definitely save you money with a Royal Caribbean drink package.  This requires anyone that buys the package to be willing and able to enjoy a good half-dozen drinks every day of their cruise.  
There is no question a drink package has an excellent value proposition associated with it, but you need to be able to drink enough to "break even" on the package versus buying the drinks on your own.  If you knew you would not be drinking enough every day of your cruise to break even, why would you over pay for a package?
With that said, prices for Royal Caribbean drinks have been on the rise over the last few years. Cocktails are regularly priced at around $10-13 per drink, which means bar tabs can quickly get expensive. And with so many tantalizing choices on each bar menu, the temptation to grab a drink is always present.
The drink package benefits will save the most money for folks that drink a lot during the day and spread their drinking out throughout the course of their day and night.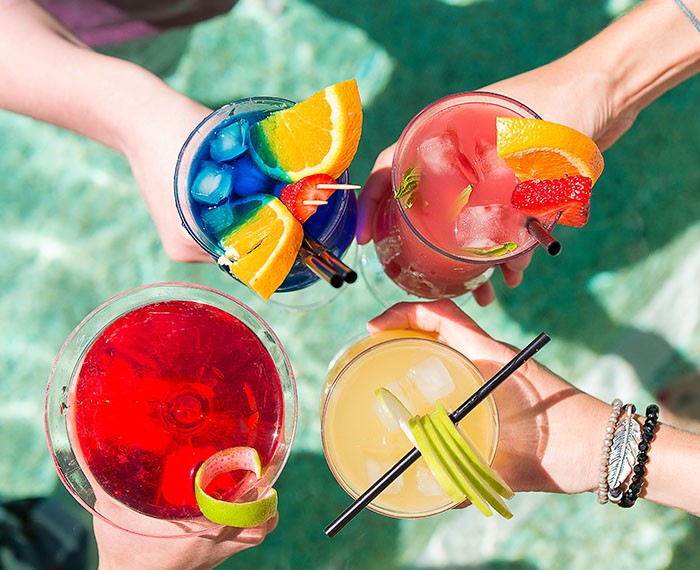 Amount of Drinks – One common regret we hear about drink packages is a phenomenon known as "drink fatigue," where guests drink more than they really would ordinarily order and they end up ordering drinks for the sake of ordering drinks.  When using a drink package, I always struggle with the question of, "Am I ordering a drink because I want one or because I have a drink package?"  There have been plenty of times with a drink package, I know I am ordering a drink because I have the package and the show, activity or event I am attending offers drinks, so why not get a drink.
If you are on a short cruise and are looking to have a good time, the drink package can make a lot more sense, since there are less days to use the package benefits.  Likewise, shorter cruises have a tendency to have more of a party atmosphere than longer cruises.  
It is important to keep in mind what your goal is when ordering a drink package.  Are you going to be spending much of your time by the pool or are you someone that will be doing other activities where drinking may not always be an option.  
Convenience – Many guests swear by the convenience of Royal Caribbean's drink packages.  It makes enjoying drinks simple, with no-fuss involved.  There is no worrying about how much the drink costs and if you should get it or something cheaper.  Heck, there is not even the concern about if you can afford to get a drink or not.  
It is a fair point and among the most commonly cited reasons people love the drink packages.  We love the convenience of the drink package too, especially to have the freedom of trying new drinks without fear of ordering something we do not like and being "stuck" with it.  Or relegating ourselves to drink the same old drinks because we know we like them.
The thing is, the number one reason to buy a drink package is to save money, otherwise why would it exist.  Royal Caribbean would not roll out something that offers no savings and expect people to pay for it, right?  With that in mind, while convenience is important, we believe the cost savings still supersedes whatever convenience the drink package offers.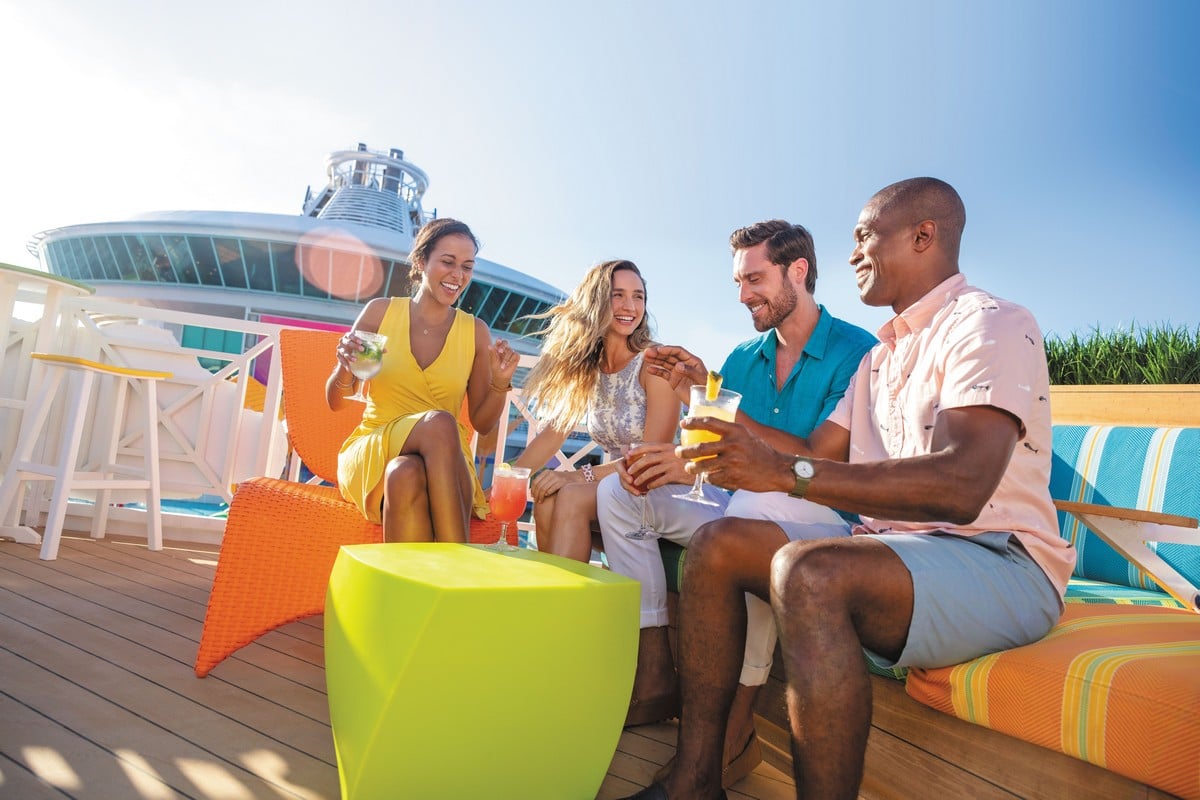 Budgeting – This is probably the most contentious point.  In addition to being convenient, a lot of its fans advocate the unlimited drink packages help them stay on a budget and avoid thinking about money on a vacation.
On the surface, this makes sense because you can buy a drink package before your cruise and break up the cost of the cruise, or opt to purchase it onboard and cap your drinking spending.  In either scenario, it goes to making your total cost more predictable.  It reminds us of cell phone plans and why so many people prefer unlimited data plans rather than fixed-data plans.  Simpler to have one cost that covers everything, than worry about "going over."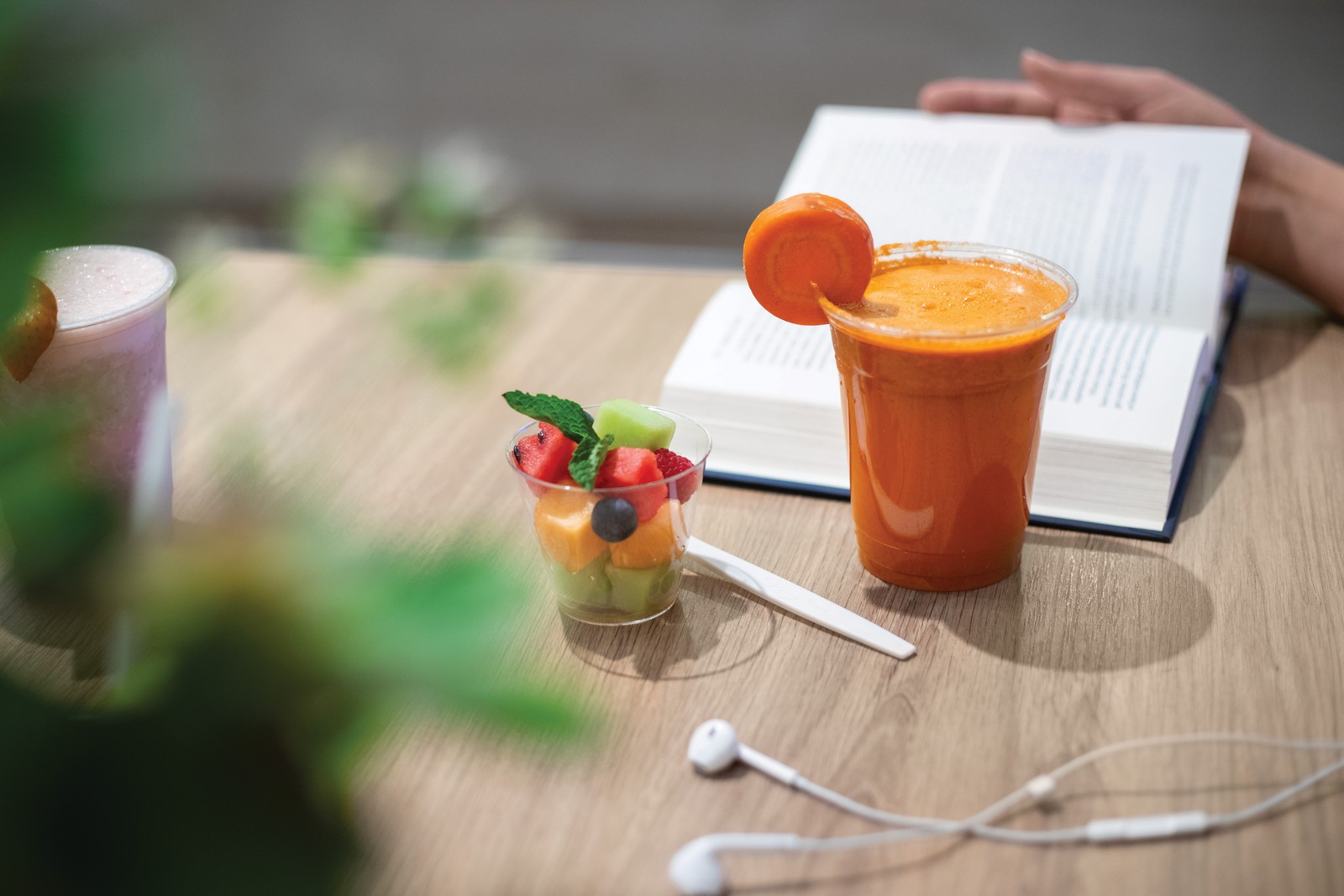 There is a point to be made about pre-purchasing a drink package months before your cruise, paying it off then and then later going on your cruise and not dealing with a bill at the end of your cruise that makes you cringe (or worse).  It does not mean you will actually save any money, as you still need to drink enough each day of your cruise to make a drink package worthwhile.  Otherwise, you overpaid earlier than usual.
The whole notion of not having to worry about receipts, gratuity or how much a drink costs holds less water for us.  Sure, it is nice to have, but far from essential.  If someone told me I could save more money by doing some simple math every day, you bet I would bring my calculator onboard.  There are a lot of fun things to do on a Royal Caribbean cruise, and the more money I can save, the more fun stuff I can afford.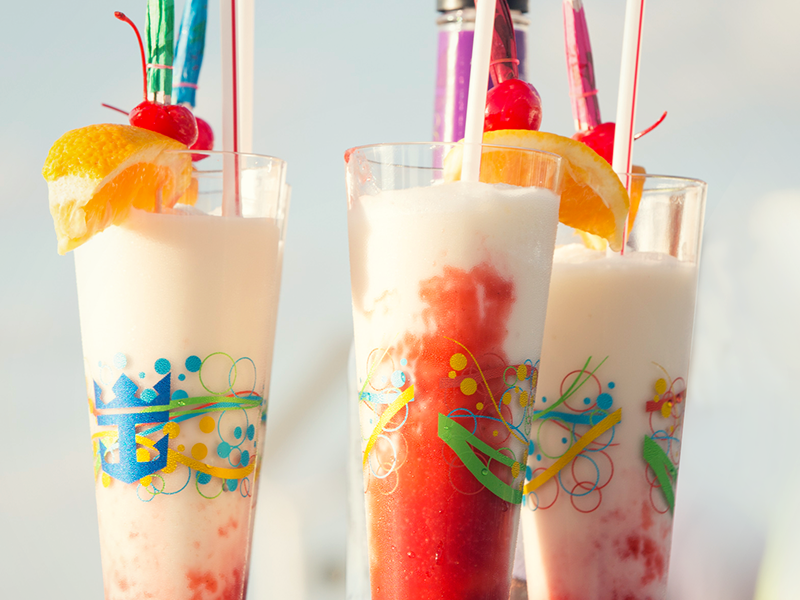 Sticker Shock – Even if you are not on a tight budget, drink prices on a Royal Caribbean cruise can be somewhat shocking. There might be the most amazing drink on the menu, but you cannot bring yourself to spend $14 (or more) on it because that sounds too expensive for just one drink.
It is debatable how much any drink should cost.  Go to a concert or theme park, and you will find prices for drinks that make Royal Caribbean's pricing strategy look pedestrian.  
On the other hand, your local restaurants may serve up drinks for a fraction of the cost of what you will find at Boleros. Having the drink package does help ease your mind about paying $14 for that cucumber martini.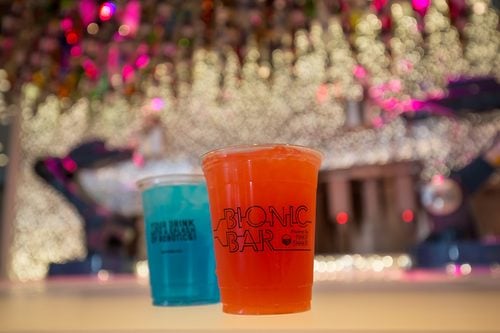 It is important to note that you are not always forced into paying full prices for drinks.  Every day there will be a "drink of the day," where one drink is discounted about 20%. 
You can usually find other drink specials throughout your cruise.  In addition, guests that are members of Royal Caribbean's Crown and Anchor Society are eligible to receive discounted and complimentary drinks during the cruise.  Diamond and above members get complimentary drinks every evening, which can be a big money saver.  
Moreover, guests are allowed to bring up to two bottles of wine per stateroom on their Royal Caribbean cruise.  All of this contributes to bringing down the cost of drinks on a cruise, especially if you forgo a drink package and pay a la carte for your drinks.
How do I get the best deal on a Royal Caribbean drink package?
The best way to get a deal on a Royal Caribbean drink package is to buy one as early as you can and then re-price when there are price drops.
The price of a drink package can change many times before the cruise begins and this is because of various sales offered.  Typically, there's a pre-cruise sale every few weeks, although the total cost of the drink package may not actually change
Regardless, it's possible for there to be a price drop and in that case, you can cancel and rebook the drink package with no penalty via the Cruise Planner website.
By booking a drink package early you lock in the price and guard against a price increase, but can still take advantage of a price decrease.
Trying to "time" a lower price is a mistake because sometimes the price goes up and never goes back down.
Drink Package Frequently Asked Questions
Are Royal Caribbean drink packages per person or per room?
Each drink package purchased is per guest, and may only be used by the person buying it.
This means a drink package cannot be shared by more than one person.
How to buy a Royal Caribbean drink package?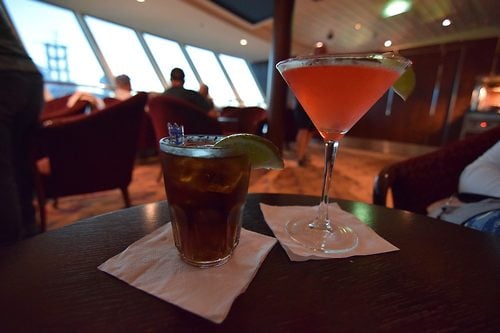 The easiest way is to purchase it via Royal Caribbean's Cruise Planner site.  
You can buy the drink package at any time up to 48 hours before your ship sails.  Buying a drink package in advance is the best strategy to save money, because it will cost more onboard the ship.
Alternatively, guests from the U.S. or Canada can buy the drink package by calling (800) 398-9819.
Read more: How to purchase Royal Caribbean's unlimited drink packages
Does a Royal Caribbean drink package include gratuity?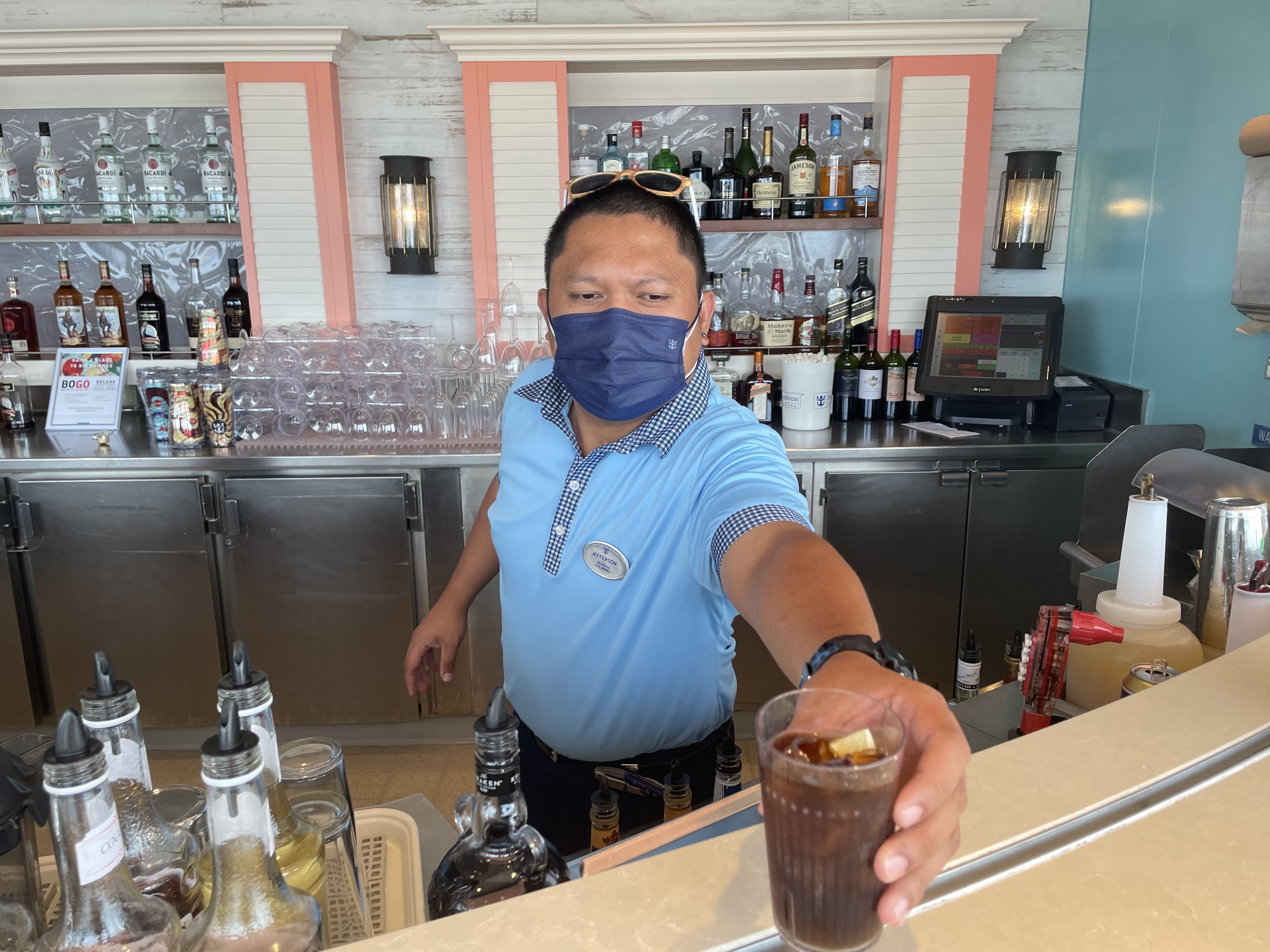 Yes.
When you buy any drink package, you will see a line item charge for a "service charge."  This includes the gratuities for any beverages you order.
How to cancel a Royal Caribbean drink package?

Log into Royal Caribbean's Cruise Planner for your sailing, and then click on your initials at the top right corner.
Then click Order History. Find your drink package and click View Details, followed by Cancel.
Where can I use my drink package?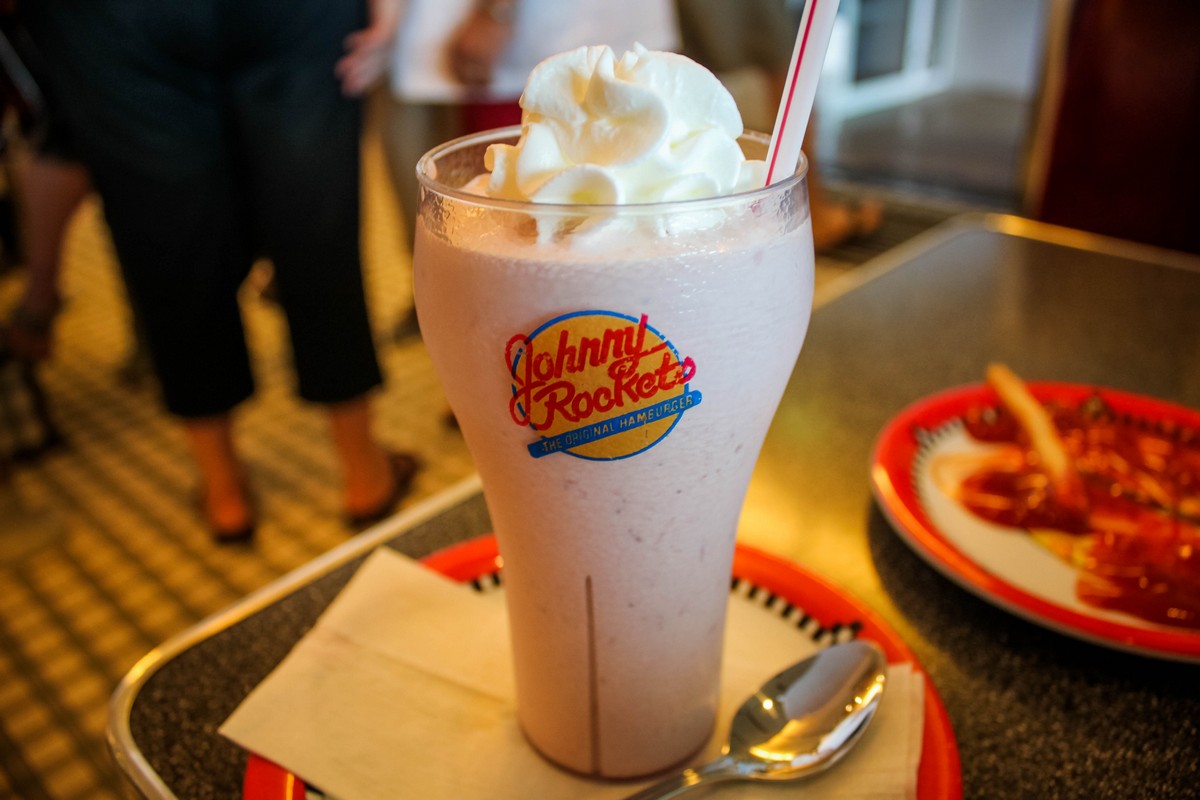 Any bar, restaurant, or lounge will accept your drink package benefits. This includes the Windjammer, main dining room, and specialty restaurants.
The drink packages also work at Perfect Day at CocoCay or Labadee.
The only places you cannot use your drink package are with room service, minibar or Starbucks.
What happens if you don't buy a drink package on Royal Caribbean?
If you elect not to buy a drink package, then any beverages that cost extra will be charged to your SeaPass account on an a la carte basis.
Keep in mind you'll not only be charged for the drink, but also the 18% gratuity automatically added. This gratuity is compulsory and cannot be taken off.
Is a Royal Caribbean drink package right for you?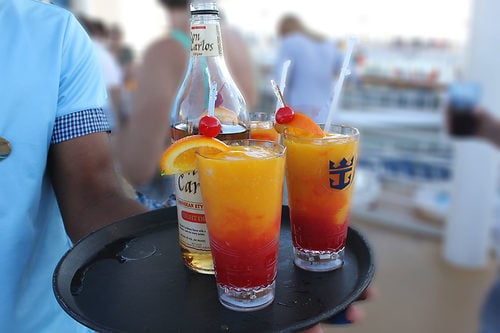 Overall, whether a Royal Caribbean beverage package is right for you is a highly personal decision, based on a lot of variables.  There is no flat "yes" or "no" answer to determining if a drink package makes sense for everyone, but hopefully the considerations in this post can help with your decision.  
Before purchasing any drink package, be sure to do your homework and do the math of how much you have to drink, every day of your cruise for it to make sense.
First-time cruisers will hopefully find this post as a good jumping off point for further reading on the drink packages.  The drink packages can make sense for some people and others no sense at all.  It is foolish to assume any drink package is a good or bad value without first considering how you cruise.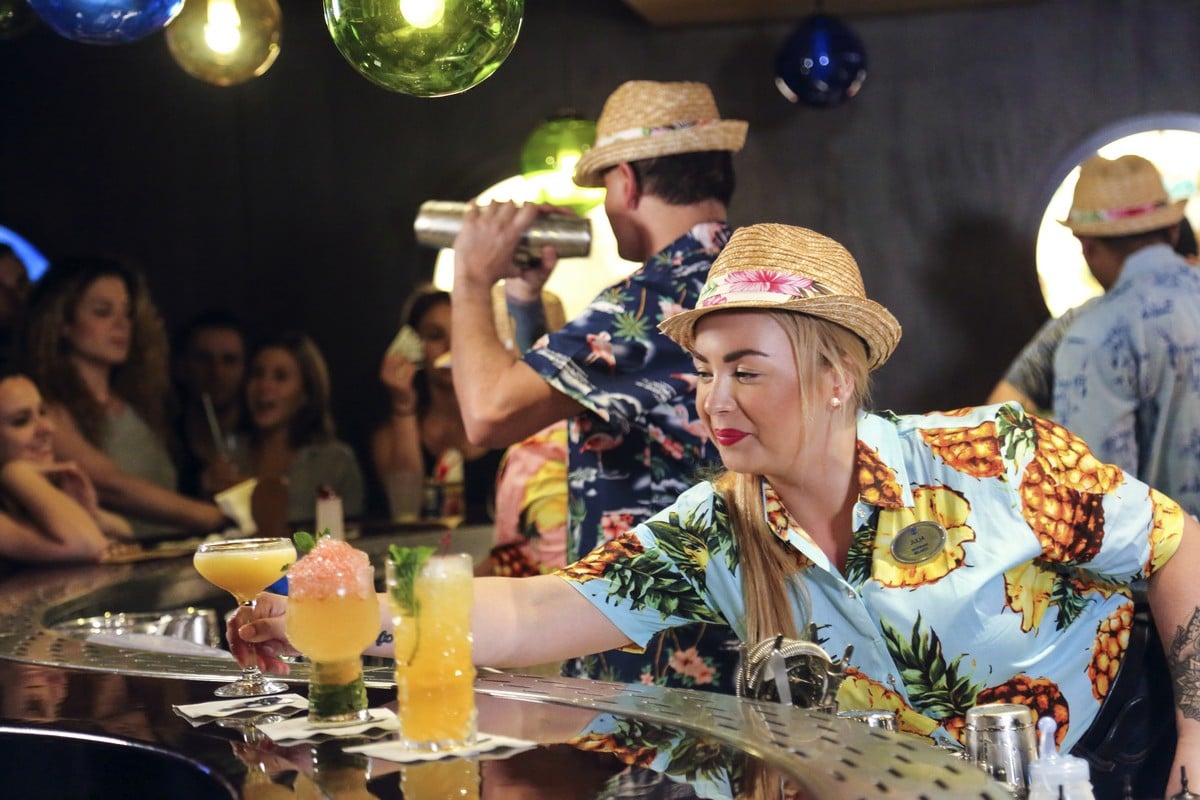 Keep in mind that you can always purchase a drink package even after your cruise begins, if you find yourself drinking more than you thought.  Royal Caribbean advertises that its drink packages can be purchased at any point in a cruise, provided there are at least four days left in the cruise.
The key is to know how you like to cruise and which pros and cons of the drink package are more important to you.  At worst, you are going to overpay for a drink package or for drinks on your own.  In either case, you will still likely have a great vacation experience.
Your thoughts
What is your experience with Royal Caribbean's beverage package? Thinking about using it? I would love to hear your thoughts about a Royal Caribbean beverage package, and how it works (or does not work) for you, in the comments! If you have questions, ask them there, too.