15 tips to cruising for cheap on less than $100 per day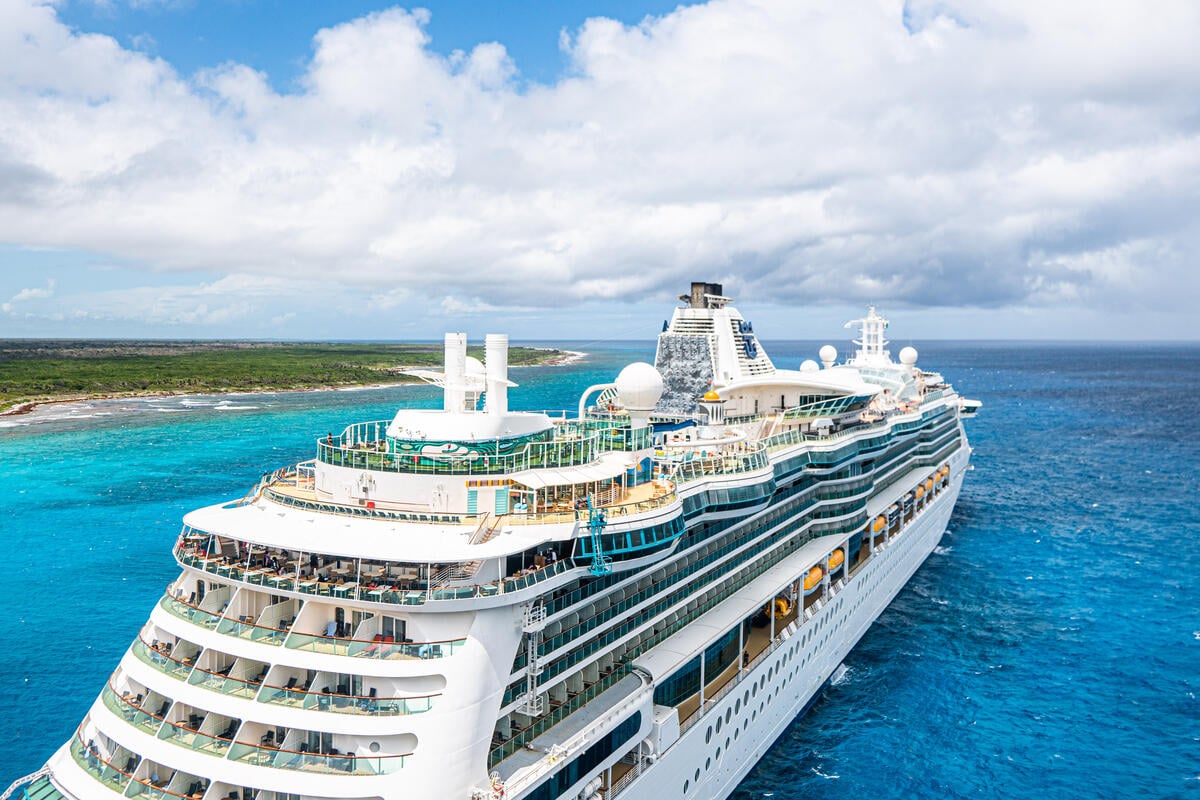 The cost of a Royal Caribbean cruise can vary dramatically depending on the ship, itinerary, and time of year you sail. However, it's certainly possible to cruise for less than $100 per day, even when accounting for extra costs like transportation, gratuities, and expenses in port.
Planning a cruise for less than $100 per day requires some planning in advance, from selecting a ship to booking a cabin category. It also requires a little self control, as ordering 5 piña coladas on the pool deck will surely increase the daily cost of your cruise!
Here are 15 of our best tips to cruise cheap for less than $100 per day.
Explore ports without a shore excursion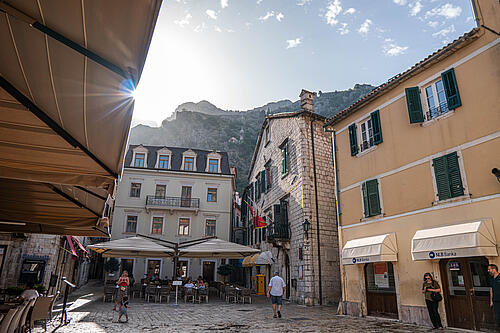 Booking shore excursions in every port can quickly skyrocket the price of your cruise. Instead of planning organized tours, consider exploring ports on your own. Walking around town, finding a free public beach, and enjoying a local lunch are all great ways to have a cheap yet culturally-immersive port day.
Related: 7 ways to have a great time in port without a cruise ship shore excursion
If you do want to book a shore excursion, consider booking through an independent tour operator, as these tours can often be much cheaper than booking directly through the cruise line. While tours booked through Royal Caribbean offer protection in case your tour is delayed (the ship won't leave without you), reputable independent tour operators will ensure you get back to your ship in time.
Cruise during the off-season
One of the best ways to save money on a Royal Caribbean cruise is to sail during the off-season. Off-season sees less demand for cruises, leading to cheaper fares than you'll find during busier times of the year.
Royal Caribbean's off-season prices can typically be found during these dates:
January (excluding MLK weekend)
February (excluding President's Day weekend)
May
September
October
First two weeks of November
First two weeks of December
While these dates may not work well for those with kids in school, you'll want to consider off-season cruises if your schedule is flexible to get more bang for your buck.
Book your cruise with a travel agent
I've lost count of the number of times I've saved money by booking my cruise with a travel agent. Whenever I find a cruise I'm interested in, I ask my travel agent for a quote, and she almost always replies back with a cheaper rate than what I could book directly through Royal Caribbean's website. Plus, in my experience, booking with a travel agent almost always includes extra onboard credit!
Related: Top 5 things to look for in a good travel agent for your cruise vacation
Other than having access to special travel agency group rates, travel agents can be an extremely beneficial resource during the cruise planning process.
Take advantage of miles and points
If you have a credit card that accrues miles and points, consider redeeming your miles for pre-cruise purchases like airfare and hotels. If you have 50,000 airline miles, for example, you can easily redeem miles for a "free" flight to your cruise port, thus saving you several hundred dollars on the total cruise cost.
On that note, consider making all cruise purchases with a travel credit card. Some cards may offer 5 points per dollar spent on cruise fare, so if you spend $2500 on a cruise using the credit card, you'll receive 12,500 miles!
Book early & reprice your cruise often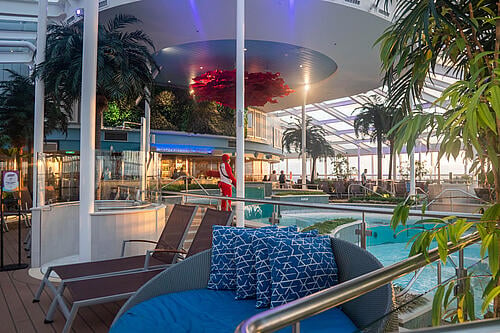 Generally speaking, the earlier you book a Royal Caribbean cruise, the cheaper price you'll pay. One of the best times to book a cruise is as soon as new itineraries are announced, which usually occurs around two years in advance of the sail date.
Even booking 12 months in advance can bring great deals without risking stateroom categories or itineraries selling out.
Related: How to have the best experience for cheap on Royal Caribbean
Other than finding cheap cruise fares, another advantage of booking early is having the ability to reprice your cruise until final payment date. If you book a 7-night cruise for $1,500, for example, and later find the price has lowered to $1,200, you can pay the lower fare provided final payment date has not already passed.
Look for last-minute cruise deals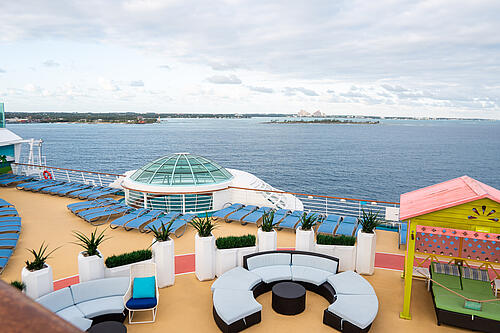 Although booking in advance is usually recommended, there's always a chance you'll find cheap, under $100 per day cruises at the last minute.
Royal Caribbean's pricing changes based on supply and demand, and if demand for a particular ship or itinerary is low, prices may lower significantly. Some of the best last-minute deals occur after the final payment date for a particular sailing, which is between 75 and 90 days before the sail date.
For more information on booking last-minute cruises, check out our helpful guides:
Book a longer itinerary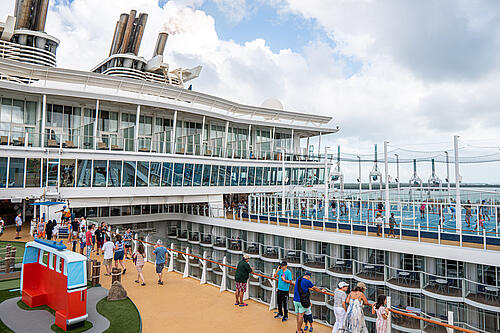 While you'll often find the cheapest total cruise fare on short, 3 and 4-night cruises, you can usually come across a lower price per day on longer itineraries. This is even more true when you consider the cost of transportation (airfare, gas, etc.) and divide it over the course of the cruise.
Let's look at two examples: a 3-night Bahamas cruise on Liberty of the Seas and a 7-night Western Caribbean cruise on Allure of the Seas. Both itineraries are in late January.
For two adults in an interior cabin with taxes and fees included, here is the total cruise fare:
3-night cruise: $740 ($123 per person, per day)
7-night cruise: $1254 ($89 per person, per day)
As you can see, the longer cruise provides a much better value per day compared to the short 3-night cruise. If you can make a longer cruise work with your schedule, you'll almost always find a cheaper daily price.
Stick to complimentary dining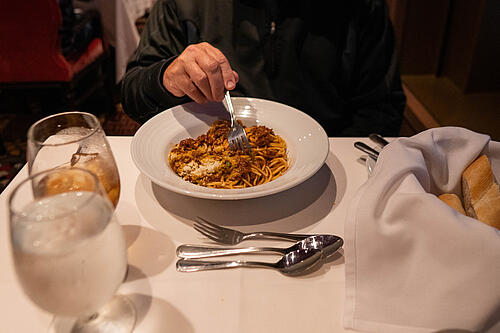 Royal Caribbean's specialty dining options–from savory hibachi to homemade pasta–are undoubtedly excellent. However, specialty dining comes at an extra cost, and if you're looking to cruise for less than $100 per day, it's best to stick to complimentary dining options.
Related: Food on a Royal Caribbean cruise
Luckily, Royal Caribbean offers an array of dining options included in your cruise fare. The Main Dining Room and Windjammer buffet are staples of any Royal Caribbean cruise, and additional complimentary dining options vary by ship. Newer ships will have the most complimentary options, from El Loco Fresh for Mexican fare to Park Cafe for soups, salads, and sandwiches.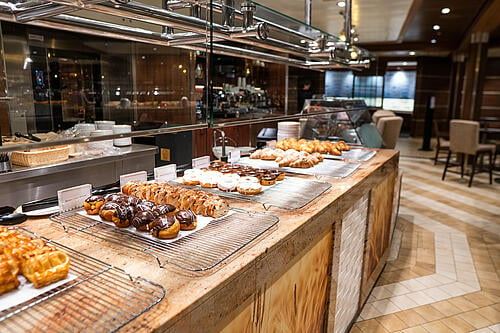 It's entirely possible to go on a Royal Caribbean cruise and not spend even a penny extra on food. If you are set on trying a specialty restaurant, though, consider reserving the restaurant at lunch instead of dinner. Lunch prices at select restaurants are usually half the price of dinner for a similar menu.
Consider transportation costs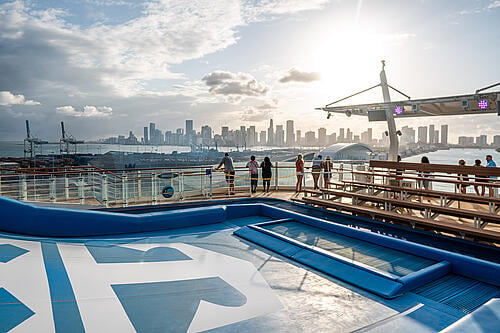 Finding a cheap cruise fare is exciting, but be sure to consider transportation costs before booking a cruise. Flight costs, baggage fees, gas, parking, and other transportation fees can easily increase the cost of a cruise vacation.
If you live in the northeast, consider cruising out of New Jersey or Baltimore instead of flying to Florida. Likewise, if you're based in the western US, cruising out of Los Angeles or Seattle can be more economical options than flying across the country.
Sail in an interior cabin (or book a guarantee rate)
A surefire way to save money on cruise fare is to book an interior cabin. While nothing fancy, interior cabins can still be a cozy place to spend a cruise.
Interior cabins do not have a window or balcony, but still come with everything you need in a cabin: a bed, vanity, closets, private bathroom, television, etc. Often priced hundreds of dollars cheaper than ocean view and balcony cabins, it's hard to argue with the value of an interior cabin.
Related: I tried the best inside cruise cabin hacks to see how well they worked
You may also want to book a guarantee stateroom rate for even cheaper fares. Guarantee cabins mean you cannot select your exact cabin location and it will be assigned closer to departure. While guarantee rooms require staying flexible, the added savings are worth it for many cruisers.
Related: Should I book a guarantee stateroom on a cruise?
Consider older, smaller ships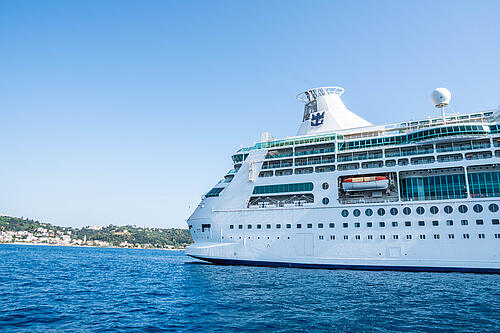 It's possible to find a cruise for under $100 per day on Royal Caribbean's newest, most modern cruise ships, but it's not very likely. As an example, the cruise line's newest ship, Wonder of the Seas, is usually priced around $160 per person, per day.
You can almost always find great deals by sailing on Royal Caribbean's older, smaller ships. Vision, Radiance, and Voyager Class ships often have the best pricing, with fares as low as $80 per person, per day possible on select itineraries.
Related: Things you'll notice when cruising on an older cruise ship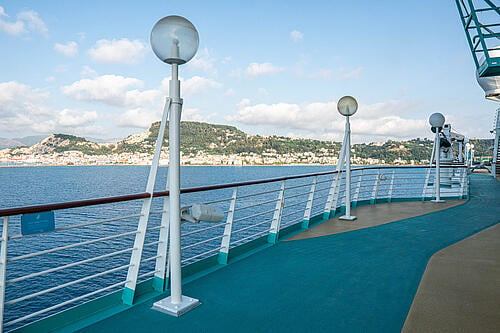 Older ships can still offer a wonderful cruise experience, with fantastic dining options, impressive entertainment, and diverse port stops found on every ship in the fleet.
Plus, just because a ship is older doesn't necessarily mean it's outdated. Some of the best values are found on recently amplified cruise ships. Amplified ships, like Mariner of the Seas and Navigator of the Seas, feature many of Royal Caribbean's most popular activities and amenities at a fraction of the cost of ships like Odyssey or Wonder of the Seas.
Lay low on the drinks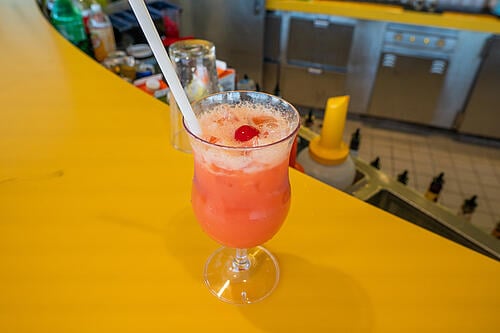 A quick way to ruin any cruise budget is by overdoing it with drinks. Drinks on a Royal Caribbean cruise aren't cheap, with cocktails around $14 each and beers around $8. Ordering multiple drinks a day can easily add up, so if you're looking to cruise under $100 per day, it's best to control your drink consumption onboard.
There are, however, a few ways to save money on drinks on a Royal Caribbean cruise:
Order the drink of the day. Usually a fruity cocktail, the drink of the day is only ~$10 opposed to $14 and it changes daily.
If you are a member of Royal Caribbean's Crown & Anchor Society, you'll receive onboard offers for coupons on alcoholic and nonalcoholic beverages.
Bring your own wine and nonalcoholic beverages with you on embarkation day. Each stateroom can bring up to two 750ml bottles of wine and up to twelve 17 oz bottles, cans, or cartons of nonalcoholic beverages.
Drink in port instead of onboard. Drink prices in port are usually always cheaper than the prices you'll find onboard.
Use free wifi in port
Unfortunately there's no free wifi on a Royal Caribbean cruise, and an internet package for one device typically costs around $20 per day. Instead of purchasing wifi onboard, consider connecting to free wifi in your ports of call.
It's easy to find free wifi in ports of call at restaurants and cafes, although you'll usually have to make a purchase to gain wifi access.
Alternatively, check your phone's data plan to check if it includes international coverage. If it does, you can turn off airplane mode once in port and use your phone's data as normal.
Purchase travel insurance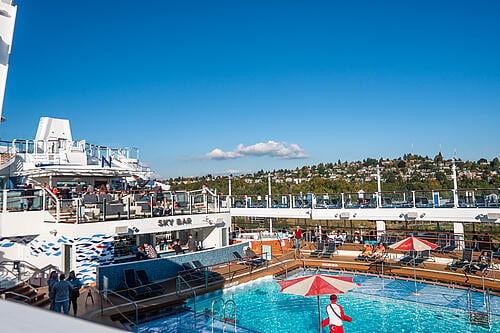 While purchasing something extra may seem counterintuitive to planning a cruise under $100 per day, don't overlook the importance of travel insurance.
Travel insurance will protect your trip in case of trip interruption, delays, medical emergencies, and other unexpected scenarios. The onboard medical center is not covered under regular health insurance, so having travel insurance is a major plus on the chance you need coverage while onboard.
If you cruise or travel frequently, you may even want to consider an annual travel insurance plan, which may only cost around $300 for coverage year round.
Related: Should you buy annual travel insurance plans?
We always recommend purchasing travel insurance before a cruise whether you're traveling on a budget or not. After all, finding a cruise for $75 a day only to receive an $800 bill from the ship's medical center afterwards is not exactly ideal.
Pack everything you'll need (and then some!)
Packing properly for a cruise ensures you won't have to purchase forgotten items in port or onboard. Making sure to pack toiletries, medication, proper clothing, supplies for kids, and other essentials is extremely important. While many of these items can be purchased on the ship, you'll spend double or triple for an item you could have bought cheaply at home.
Related: The Ultimate Cruise Packing List
Laundry is also not included in the cost of a Royal Caribbean cruise, so make sure to pack enough clothes to last you the entire sailing. Sending in one bag of laundry onboard can cost over $35, so it's definitely not a budget-friendly option!
By packing everything you'll need for your cruise, you can avoid any unexpected expenses during your sailing.
Looking for more money saving Royal Caribbean tips? Start here: